April 29, 2010 at 4:14 pm
MSI is set to announce new Android and Windows 7 tablets at June's Computex show in Taiwan. These tablets are expected to come in 8.9-inch and 10-inch varieties and will ship during the third quarter. Pricing is expected to be "extremely aggressive" according to Engadget.
The dual-screen tablet, first seen at CES, has been delayed though due to issues with battery life. "The two screens are a major drain on the battery, and even with a higher density battery and the Menlow CPU we are only getting three hours," said MSI's Andy Tung. This device is now expected to land in the fourth quarter.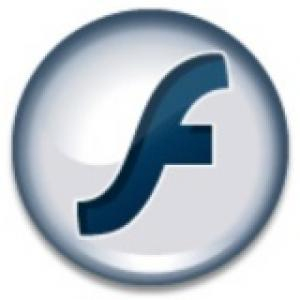 Adobe has finally announced the arrival of Flash Player 10.1 Release Candidate. The RC edition should have most of the major bugs fixed following the beta phase and for those people that had issues with previous versions you should give Flash 10.1 RC a try.
Flash Player 10.1 offers hardware-accelerated flash for those with Nvidia ION, Intel GMA500 and Broadcom Crystal HD powered netbooks. A number of operating systems are supported including Windows, Linux and Mac. You can check out the release notes here (PDF) and download it here.
Via Liliputing.
March 12, 2010 at 1:56 pm
Google 's Chrome operating system is not expected to launch until the second half later this year. Many question marks over OS remain, however what we do know is that Chrome OS will be heavily cloud based and Google is likely to dictate hardware requirements for devices running it.
Whilst the requirements are under wraps for now, it is believed to include relatively high performance graphics, SSDs and accelerometers. This has led Bob O'Donnell, VP of clients and displays at International Data Corp, to say that Chrome OS smartbooks will be even more expensive than Microsoft Windows-based netbooks. "PC OEMs say the hardware requirements—still under NDA–will make the systems actually more expensive than a Windows device, yet they don't have anywhere near the applications support," O'Donnell said. Read more
February 17, 2010 at 12:47 pm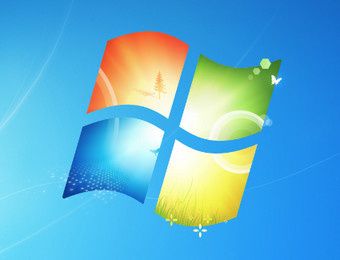 There are so many operating system choices when you've bought your new netbook. You have the usual desktop stalwarts such as Windows, OS X and Ubuntu, but there is a growing number of Linux alternatives catered to the netbook experience such as Jolicloud, Moblin and the upcoming Chrome OS.
Lifehacker has been conducting a poll over the last week, asking its readers what is the best netbook operating system. First of all they asked their readers to flag their favourite, they then rounded up the five most popular OSes and conducted a poll to find a winner. Read more
January 26, 2010 at 7:31 am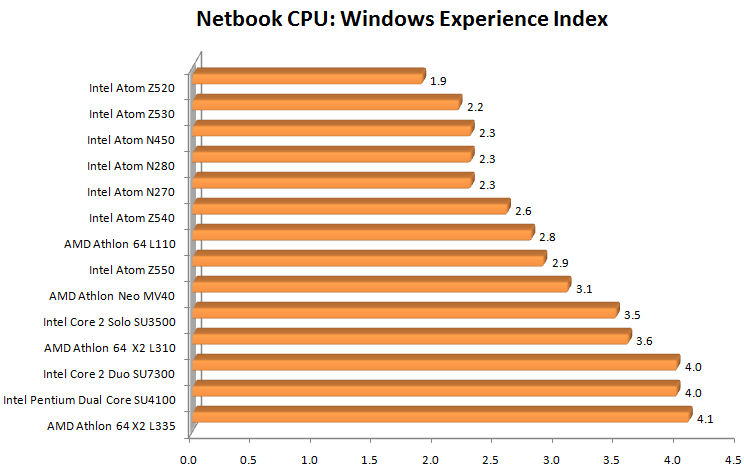 The sheer number of processors on the market can be a minefield to try and differentiate – different clock speeds, cores and cache sizes all need to be considered (along with TDP).
When testing netbooks, it's strange that some models have felt more sluggish than others, especially when they're meant to have the same clock speed. In particular, I'm talking about the 1.6GHz N270 and Z530 Atom. Both had the same speeds but the Z530 always felt more sluggish.
Well it looks like Yugatech has come to the same conclusion (albeit marginal). They have charted all the main Atom netbook processors including a few Intel ULV processors as well as AMD ones. Check out the interesting chart after the jump. Read more
December 30, 2009 at 10:25 am
XBMC (formally called Xbox Media Centre) was originally developed for the Xbox but has since moved over to the Desktop. It is an open source media player with support for Windows, Linux and Mac. Whilst it works well on the PC, it's even better used in a HTPC. It's so good in fact that I still have two original Xboxes with XBMC connected to two TV's in our household.
As an XBMC user for many years, I was very excited to hear that the development team has announced support for the Broadcom Crystal HD video accelerator across all three major platforms (Windows, Linux and OSX). This means hardware decoding of MPEG-2, H.264 and VC1 1080p video content will be coming to those netbooks with the Broadcom Crystal HD mini PCI-E (BCM970012) installed. Read more
November 17, 2009 at 7:40 am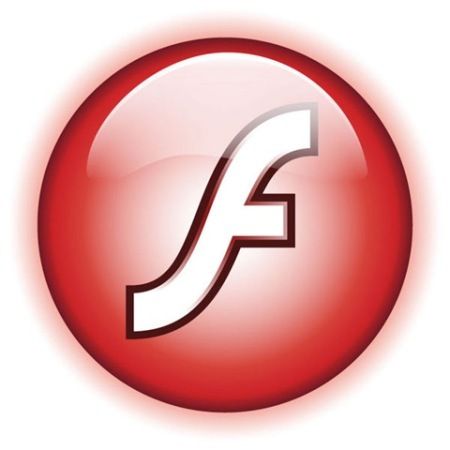 Adobe has released the pre-release of Flash Player 10.1 for PCs and netbooks (this is not the mobile release for Android, webOS, BlackBerry and Windows Mobile).
This version of Flash has created a lot of buzz, mainly down to the fact that it supports hardware decoding of H.264 video. This means that those of you with ION-powered netbooks will benefit from being able to play HD YouTube videos with ease. This new release also comes with multi-touch support.
You can download the pre-release right now from Adobe Labs. The supported GPUs for this release can be found in this PDF.
Via TechCrunch.
November 13, 2009 at 10:16 am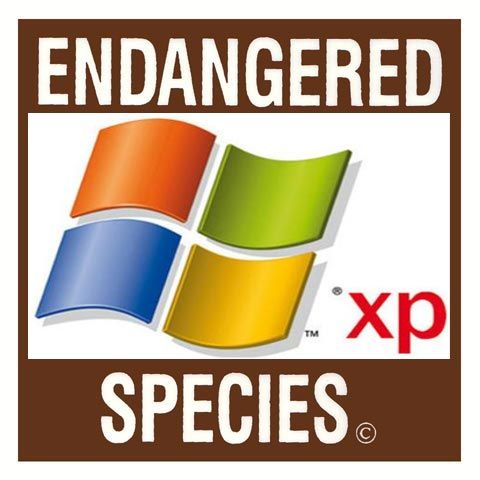 Microsoft has publicly committed to offer Windows XP for a year after the Windows 7 launch. However, the reality for Windows XP netbooks could be quite different. You may even start to see them disappear from shelves shortly after the New Year according to The Register.
Don Paterson, director of netbook PCs in Microsoft's Windows client group, said that: "We will continue to make Windows XP available for those devices [netbooks], but it doesn't make sense to put marketing effort behind those devices. As much as we make Windows XP available for a year, we won't see it last in the market that long. We will get through the holidays. My gut [feeling] is we will walk away from the holidays and see that it's not worth keeping it in market." Read more
November 12, 2009 at 3:30 pm
The news is hardly a surprise, but Laptop Mag did a number of battery tests confirming that battery times using Windows 7 are not as good as when using XP. For their testing they looked at three netbooks (Toshiba NB205, Asus Eee PC 1008HA and the ION-powered HP Mini 311) and measured battery life whilst continuously web surfing over wireless.
On all three machines, the battery lasted longer on XP than it did for Windows 7. The Toshiba lasted an extra 33 minutes, the Asus lasted an extra 57 minutes and the HP lasted an extra 51 minutes. Getting nearly an hour extra, as is the case with the Eee PC 1008HA is certainly nothing to scoff at. Read more
November 11, 2009 at 12:45 pm
A survey conducted by Retrevo has found that over 60 percent of 1,100 consumers surveyed did not know that Windows 7 Starter lacks some key features. This includes the inability to personalize the desktop, support for multiple monitors and DVD playback, all standard fare on Windows XP.
Once people were informed of these missing features, 56 percent said that they would not be satisfied with Windows 7 Starter. With 23 out of 28 netbooks currently running Windows 7 Starter, it looks like quite a few will be opting to upgrade to Home Premium.
However, this may cause negative sentiment towards Microsoft. "I think most users will feel angry with having to pay the $80 for an upgrade to get those features," said Andrew Eisner, director of content for Retrevo. To get round this issue you could always buy a Linux netbook and there's still a sizeable number of XP netbooks around too (for now).
Via ComputerWorld.
November 5, 2009 at 4:03 pm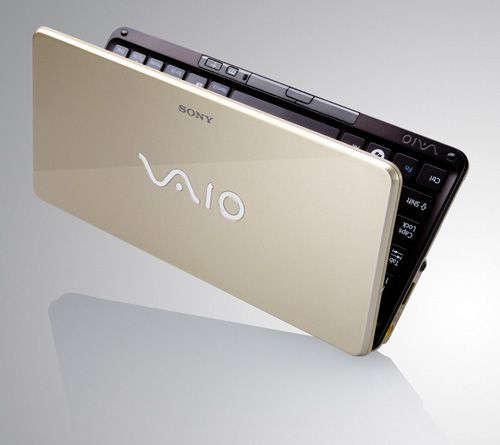 Sony is now selling its ultra-portable Vaio P with Windows 7 Home Premium or Professional in the United States. An option now also exists for a higher-specced configuration, which includes a 2GHz Atom and 256GB SDD, costing a whopping $1,900.
Other configurations include the base model (1.33GHz Atom, 2GB RAM, 80GB HDD) for $850, whilst another model with a 1.6GHz Atom and 64GB SSD will cost $1,000. These models will appear by the end of this month.
Checking the UK site, it appears that they may be offering something similar soon. The SonyStyle product page for the Vaio P only lists one model, but goes on to say that "this product is no longer available".
Via Electronista.
October 22, 2009 at 8:50 pm
For the many of you with netbooks running Windows XP, some may be feeling envious given all the attention on Microsoft's new Windows 7. However, Microsoft feels your pain and will shortly be launching an upgrade tool that effectively allows you to create a bootable USB drive.
The process involves moving a downloaded copy of Windows 7 onto a USB stick. You will need to be comfortable going into your BIOS and change your boot priority to make sure the USB drive boots before the netbook's hard drive. If you do attempt this, make sure you have a USB stick with at least 4GB of storage capacity. The Microsoft Windows 7 for Netbooks page is here.
Via Cnet.
October 22, 2009 at 9:59 am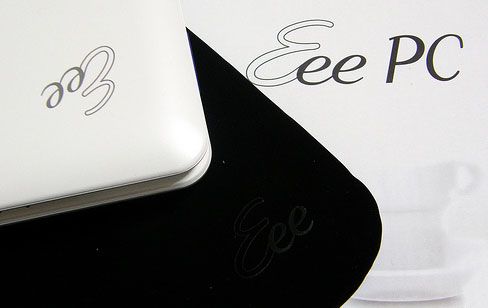 Asus has outlined all of its Eee PC netbooks that will come with Windows 7. In terms of 10-inch models, there will be Windows 7 versions of the 1005HA, 1005HR (that was announced yesterday) and 1008HA Seashell. It also confirmed that the Eee PC Touch T91MT, with multi-touch display is on its way.
In terms of larger netbook models, Asus has listed the 11.6-inch 1101HA and 12.1-inch 1201HA along with the 1201N. The latter is rumoured to come with Nvidia ION graphics and a dual-core Atom processor. This is the first time Asus has formally acknowledged this model. Read more
October 20, 2009 at 6:06 pm
The advent of Windows 7 is leading to a shift of netbooks running XP to Windows 7 Starter Edition. We'd advise anyone looking to buy a netbook right now to sit tight and see how pricing settles. Whilst Windows 7 netbooks are (initially) likely to be more expensive, prices will come down. Even if you're not bothered about Win 7, normal XP netbooks will drop in price as XP is perceived to be old-hat.
Yesterday, we brought you a list of netbooks available to pre-order in the US and today we noticed a large number of Windows 7 netbooks available to pre-order from Amazon UK. Most of these netbooks are shipping with Windows 7 Starter Edition and will launch on October 22nd. Check out the list after the jump. Read more
October 20, 2009 at 4:36 pm

Gigabyte is the latest company to announce its Windows 7 refreshes for its current range of netbooks. Both the 10.1-inch T1028X TouchNote convertible netbook and M1022X Booktop will be launched with Windows 7 Starter Edition.
The T1028X TouchNote has a 10.1-inch (1366 x 768) touchscreen display and is powered by a 1.66GHz N280 Atom CPU, 1GB RAM, 160GB HDD, 1.3MP webcam and 6-cell (7650mAh) battery. The specifications remain unchanged apart from the OS.
The M1022X Booktop does have revised hardware. It also now has a HD display (10.1-inch display with resolution of 1366 x 768 pixels). It also comes with a high capacity 6-cell (7800mAH) battery that should last for 8 hours.
The Windows 7 T1028X will ship for 72,800 Yen (£488, $800, €537) and the M1022X will cost 66,800 Yen (£447, $735, €492). Both models should hit other regions soon enough.
Via Netbooked.