October 9, 2009 at 8:19 pm
Bluetooth is one of those features that does not appear in every netbook. You will find it in mid-range to high-range netbooks, but it's not often you'll see Bluetooth in the lower-end netbooks. Bluetooth in netbooks is useful for a number of reasons, whether that be file transfer, music streaming or even cell phone tethering.
Using a USB Bluetooth dongle is one of the ways of getting Bluetooth onto your netbook and it's a relatively inexpensive option. Gearzap, a specialist retailer of netbook and laptop accessories, kindly sent over the XS Micro Bluetooth USB dongle for review. This particular dongle is the smallest in the world according to its manufacturers and costs £8.95. GearZap applies a small delivery charge on top of this depending on whether shipping is to the UK or mainland Europe. Read more
October 7, 2009 at 7:51 pm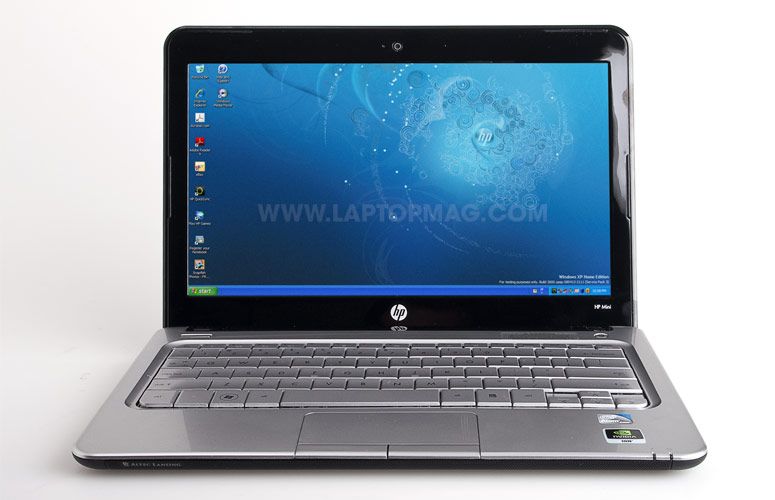 Following on from the HP Mini 311 benchmarks that appeared yesterday, Laptop Mag has released its review of the ION-powered netbook. Overall, it scored highly, earning a coveted 'Editors Choice' award. Whilst we'd already seen that performance was way ahead than your traditional netbook, we didn't know how much of a hit this took on battery life.
Luckily, battery life wasn't compromised. In their tests, they managed to get a very respectable 5 hours and 46 minutes out of the 6-cell battery. Combine this with a reasonable $399 price point, and sleek chassis, it seems that HP are onto a winner with the Mini 311. Check out the key review points after the break. Read more
October 3, 2009 at 12:10 pm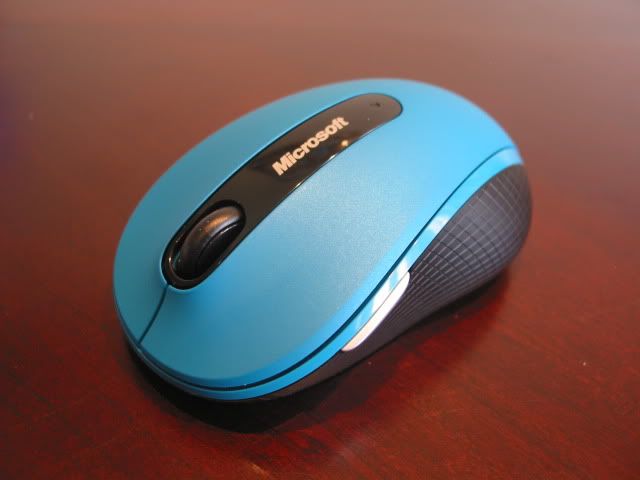 Whilst touchpads do an acceptable job of navigating around a netbook/laptop, there's no substitute for a mouse for pinpoint accuracy. There are a number of good mice to cater for those on the move, however there are not too many that use new mouse technology such as Microsoft BlueTrack or Logitech's Darkfield laser tracking tech.
These new technologies have been developed to allow you to use on the mouse on pretty much any surface, whether that be an airport bench to your living-room carpet. This is quite an attractive feature for portable mice as you no longer need to carry a mouse mat with you whilst travelling. Even in limited spaces, your lap could work with these new mice. We give you an overview of one of the latest portable mice using Microsoft Bluetrack called the Wireless Mobile Mouse 4000. Read more
September 29, 2009 at 5:15 pm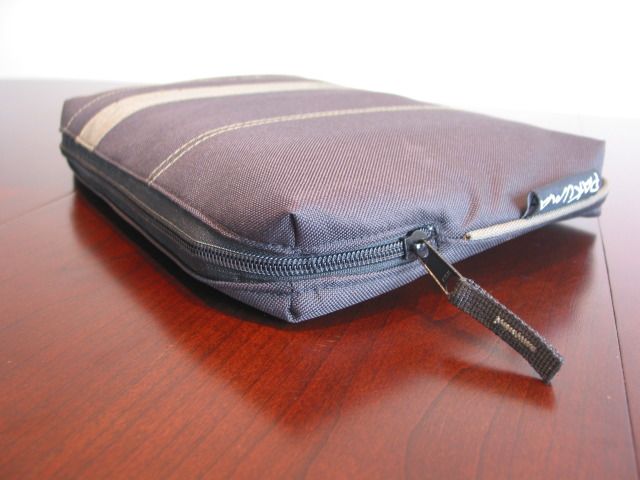 Here at NbC, we try and do what little things we can to stay environmentally friendly. A number of companies out there realise that there are people like us whom they can target environmentally conscious products to. One such company is Pakuma that manufacturers eco-friendly netbook/laptop sleeves and bags.
GearZap, a specialist retailer of netbook and laptop accessories, were kind enough to send over the Pakuma eco2bag Cocoon Netbook Sleeve for us to review. The sleeve fits netbooks with display sizes of 10-inches and is available in two colours (black/green & black/red jasper). The Pakuma eco2bag costs £13.95 (the red jasper sleeve costs £14.95). GearZap applies a small delivery charge on top of this depending on whether shipping is to the UK or mainland Europe. Read more
September 14, 2009 at 12:31 pm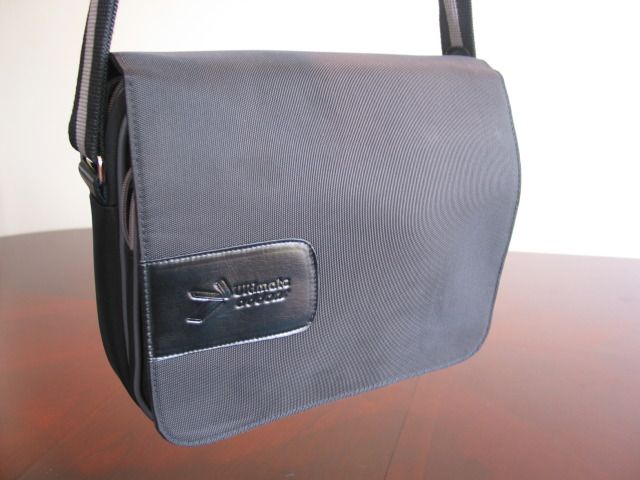 We've already looked at a few netbook cases here at Netbook Choice, but we were given the opportunity to review our first netbook shoulder bag thanks to the guys at Ultimate-Netbook. They sent over the UltimateAddons netbook messenger bag that should fit netbooks with display sizes ranging from 8.9-inches to 10.2-inches. Ultimate-Netbook is a specialist retailer of netbook accessories, including bags and cases.
The UltimateAddons bags are designed in-house, which means a high level of quality assurance. The company is confident enough in their range to offer a 30-day money back guarantee as well as providing a 12-month warranty. The UltimateAddons netbook messenger bag comes in two colours, black (which we tested) and khaki green. Ultimate-Netbook ships these bags worldwide at a cost of £19.99 + p&p. Read on to find out whether it is worth the money. Read more
August 24, 2009 at 12:24 pm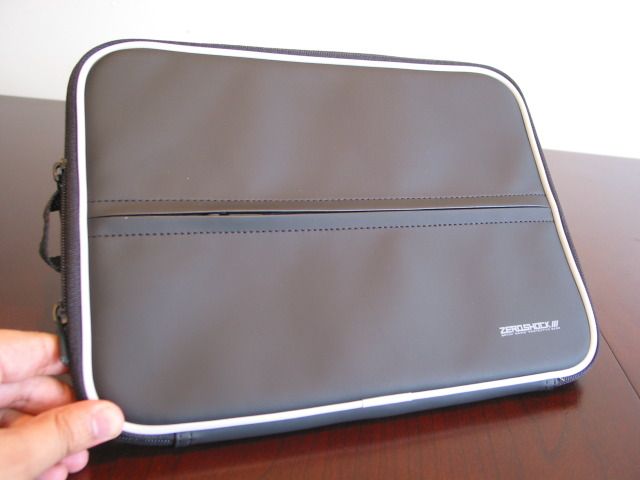 Following on from our last netbook case review of the Cool Bananas 'Bullet Proof' case, Gearzap kindly sent over another protective netbook case for us to evaluate. Gearzap is a specialist retailer of netbook and laptop accessories. They have an extensive catalogue of products and deliver across Europe.
This time they sent over the ZeroShock III case. It is a very popular case in Japan and is said to be extremely shock resistant (hence the name!) Once again, our case impressively arrived in just a couple of days. The case is advertised to fit netbooks with display sizes ranging from 8.9 to 10.2-inches. The ZeroShock III is available in three different colours (Black, White & Orange) and costs £13.95. GearZap apply a small delivery charge on top of this depending on whether shipping is to the UK or mainland Europe. Read more
August 6, 2009 at 9:18 am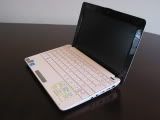 The Asus Eee PC 1005HA Seashell can be thought of as the spiritual successor to the company's best-selling Eee PC 1000HE. It is thinner, lighter and sports a nicer design, whilst not compromising on the specifications and battery life. The 1005HA is a worthy update to the 1000HE and in our view, the biggest hurdle Asus' marketing team will face is communicating the significant differences between the N270 and N280 Atom versions of the Eee PC 10005HA.
We reviewed the N270 Atom model and found it to be a very competent netbook, offering good build quality, a comfortable keyboard and a crisp matte display. However, battery life wasn't stellar when compared to the standard set by the most recent models and the 1005HA also had heat issues. At its price point though, it offers great value for money compared to its peers. Read on for our thorough review, including some comprehensive performance and battery tests. Read more
August 3, 2009 at 7:36 pm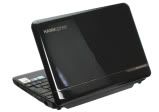 Hannspree's Hannsnote 10-inch netbook is basically a rebadged MSI Wind. The Hannsnote SN10E1 netbook has been on sale for the past couple of months in the UK for £259.99 and seems to offer good value for money, despite its generic specifications. For this money, it offers features found in more premium models including a wireless draft-N, Bluetooth and a 6-cell battery good for around 5 hours.
TrustedReviews has put the HANNSnote through its paces and scored it well (8/10) mainly due to its value offering and 'premium' features outlined above. Given that Misco.co.uk are offering £30 cashback until the end of August, this makes the HANNSnote an even more compelling offering at £230. This puts it a significant discount to the likes of the Asus Eee PC 1000HE at £290 that has a better keyboard and touchpad. Check out the key review points after the jump. Read more
The HP Compaq Mini 110c is the European equivalent of the HP Mini 110 netbook released in the US. The Compaq 110c is almost exactly the same as the Mini 110, it mainly differs in having a high-gloss 'infinity' imprint finish, which compares to the swirl design of the Mini 110.
TrustedReviews has reviewed the Mini 110c and found that it is a competent netbook with a great keyboard and offers good value for money. However, they felt other similarly priced netbooks offer battery life. Overall it scored 7/10. Check out the key review points after the jump. Read more
July 28, 2009 at 12:00 pm
The Sony Vaio W netbook is due to launch in the middle of next month, however Computer Shopper already has a review up of the device. We didn't really learn anything that we didn't already suspect. It wins marks for its interior design, high-resolution (1366 x 768) display and touchpad. However, it was let down by a poorly performing 3-cell battery, small keyboard and only two USB ports.
Whilst the model does come with a 6-cell battery option, the upgrade is prohibitively expensive. They did reiterate though that if you're not too concerned regarding battery life, then the high-resolution screen really is excellent. They even went as far as saying that once you've used a screen like this, there's no going back, mainly due to a lack of scrolling issues that you normally find on a 1024 x 600 netbook display. Click through for the main review points. Read more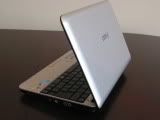 The MSI Wind U115 Hybrid netbook is perhaps the most fully featured netbook on the market today. It's driven by the powerful Poulsbo Intel chipset and an energy-efficient Z520 Atom processor. The biggest talking point surrounding the U115 Hybrid, however, is its dual hard-disk drive and solid-state storage. A combination of the above factors leads to the longest battery times we've seen in a netbook thus far.
All of this comes at a premium though. At around £450 the U115 Hybrid is significantly more expensive than its 10-inch peers. Despite the technology involved, this price may have been easier to swallow had the design moved on since the original Wind U100. However, if you have the spare cash and are not dictated by the fashionista, then the U115 Hybrid definitely deserves your consideration. Read on for our thorough review, including some comprehensive performance and battery tests. Read more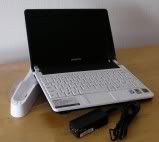 The Gigabyte Booktop M1022 is a 10-inch netbook with a twist. It comes with a docking station that allows you to connect a keyboard and monitor. The idea being that you can use it as a desktop at home and then take it out of its dock when on the move. Slashgear has posted the first proper review we've seen of the Booktop and their impressions were favourable.
They questioned whether you would want to use a system based on the N270 Atom processor as a desktop, but for light use it probably would be fine, with the added bonus of using full-sized peripherals. Whilst the Booktop does come at a premium to its peers, they found that the build quality and battery life were one step above its rivals. Read more
July 24, 2009 at 12:55 pm
The HP Mini 5101 netbook is marketed to business users and is the successor to the well-received HP Mini 2140 that will be discontinued in the next few months. It features a magnesium alloy chassis, a fast 7200RPM hard-disk drive, a 95 percent chiclet keyboard with HP DuraKey finish and a protective HDD system called HP 3D DriveGuard.
A couple of sites (Laptop Mag and PC Mag) have published reviews of the HP Mini 5101 netbook. Both sites praised the Mini 5101 for its solid and attractive design (important if you're on the road a lot) as well as its performance. However, battery life wasn't as good as some netbooks that are cheaper than the 5101. Check out the key review points after the jump. Read more
July 15, 2009 at 11:25 pm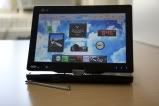 The Asus Eee PC T91 convertible netbook officially went on sale in the US today. To mark the occasion, quite a few US publications posted their reviews today. In fact, we counted nine reviews altogether, so for those mulling the decision to lay down $499.99 on this 8.9-inch net tablet, there's plenty of material to start your research.
The Eee PC T91 is one of the most anticipated netbooks to date. It is the first Asus touchscreen netbook and comes with a swivel mechanism so that it can be used as a tablet device. Asus has developed its own TouchGate user interface. Indeed it was the touch experience that caused quite a difference of opinions in the reviews. Read more
The Lenovo Ideapad S12 is the company's 12-inch entry into its Ideapad range of netbooks. Whilst much of the hype surrounds the ION-based S12, due later this year, the model also comes with versions powered with the Intel Atom and VIA Nano processor. Laptop Mag has the review of the Intel Atom version and overall seemed to like what they saw.
Putting it head-to-head against the current 12-inch netbook, the Samsung NC20, they found that the Samsung felt a bit sturdier and had a better design. However, they thought the Ideapad S12 benefits from its Quick Start instant-on operating system and had better audio. Regardless of the comparison, they found the S12 to have a very comfortable keyboard and a battery that was good for six hours. All of this combined, earned the Ideapad S12 an Editor's Choice award. Check out the key review points after the jump. Read more