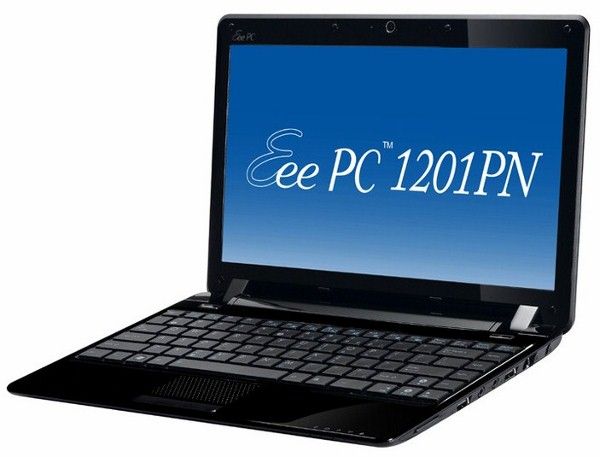 The first review of the Asus Eee PC 1201PN has popped up courtesy of Laptop Mag. The 1201PN is the latest model to use the same 12.1-inch 1201 netbook chassis and this particular model comes with a single-core N450 Atom and next-generation ION without Nvidia Optimus technology.
They found that the Eee PC 1201PN improved on its predecessor (the dual-core 1201N with first-gen ION) in two ways. The first being the fact that it lasts 40 minutes longer (4h 33m) and the second being better 3D performance. They continued to like the comfortable keyboard and the fact that it has a HDMI output. On the negative side, they found that performance was sluggish compared to the 1201N, the mouse touch buttons were a tad stiff and the 0.3MP webcam was a bit poor given the current 1.3MP standards. Click here to read the full review.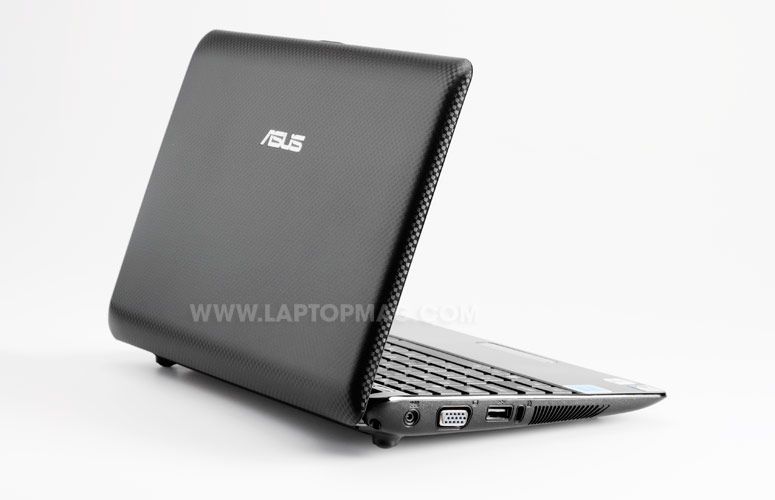 The Asus Eee PC 1005PR is like the 1005PE in most respects, however it differs by offering a high-resolution (1366 x 768) display and Broadcom Crystal HD media accelerator card. It is powered by a 1.66GHz N450 Atom processor and comes with 1GB RAM, 250GB HDD, Windows 7 Starter, Bluetooth 2.1, Wi-Fi (b/g/n), 0.3MP webcam and three USB ports.
LaptopMag has been putting 1005PR through its paces and found that the Broadcom chip wasn't as convincing with HD video content as Nvidia ION is. With no real benefit from HD web video, it falls short of Nvidia's dedicated graphics. Given some of the issues that many users are facing with the Broadcom chip (see Amazon comments here
) it may be best to steer clear until resolved. Read more
The 10.1-inch Snapdragon-powered Compaq Airlife 100 smartbook is one of the first on the market. It comes with a resistive touchscreen display, the Android operating system, 512MB RAM and a 16GB flash drive.
Carrypad has just published the first review I've seen of this device. They loved some of the headline features of smartbooks generally including the always on 3G experience and long battery life (18 hours from mixed use). However, internet connectivity was patchy and there is no included Android Market that mars the experience. Software is one of the main negatives with the feeling that Android is too "immature in large-screen" scenarios. Click here for the full review.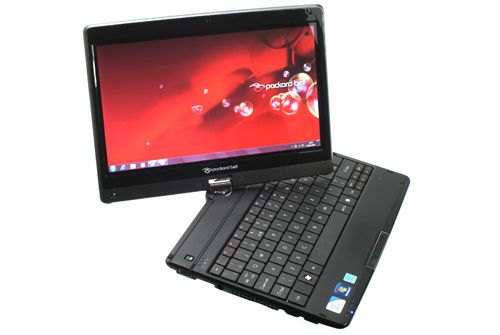 The last we heard of the 11.6-inch Packard Bell EasyNote Butterfly Touch convertible netbook was back in December when we reported of a planned UK launch in Feb 2010. Well that date has come and passed and I've still not seen it hit UK retail. Despite this, TrustedReviews has come up with a review of the device that may signal it's about to hit the streets.
The Butterfly Touch is similar to Acer's 1420P / 1820PT / 1820PTZ models and has an 11.6" multi-touch (1366 x 768) display, powered by a 1.6GHz Intel Core 2 Duo SU9400 processor and Intel GMA 4500MHD graphics. TrustedReviews found it to be a very capable convertible netbook offering excellent battery life (452 minutes in MobileMark 2007), good build quality, a well packaged software bundle and a reasonable price point (£499). Seems like it's worth checking out, although you may want to hit TrustedReviews for the full lowdown before you purchase.
The new Sony Vaio P brings some new improvements to the clamshell ultraportable including touchpad, accelerometer, built-in GPS and PS3 remote play. However, the guts powering the Vaio P is essentially no different to the older models (Z series Silverthorne processor).
Engadget has reviewed the new Vaio P but felt some of the sticking points from previous models remain. This includes its high price tag ($800) , low battery life (4 hours) and sluggish performance. The accelerometer was praised and the keyboard was comfortable enough to actually type out the whole review! Read more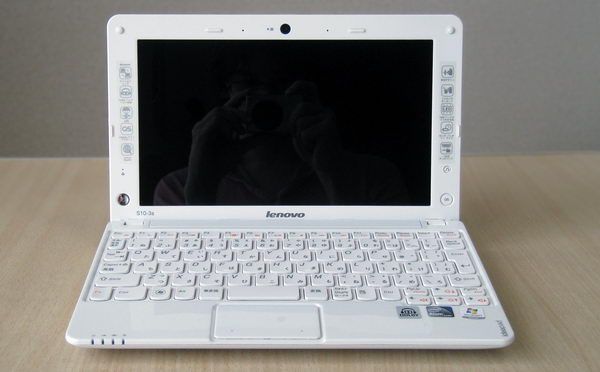 The Lenovo Ideapad S10-3s is similar to the current Ideapad S10-3 netbook. It differs by being slimmer and offers an optional high-resolution (1280 x 720) display. Peter from Netbooked has just finished reviewing the S10-3s and is well placed to pass judgement having already reviewed both the S10-3 and S10-3t convertible netbook.
He found that the netbook had good features including an excellent keyboard, bright display and good quality audio. However, in most other ways it was inferior to the S10-3 netbook. This included a cramped trackpad, no performance benefits from the 1.83GHz N470 Atom processor, the tendency to get hot and noisy and less battery life than the S10-3. The model tested was running at a resolution of 1024 x 600 pixels, Peter felt the models with the higher resolution display offer the one redeeming feature. Click here for the full review.
April 26, 2010 at 7:52 pm
All of the netbook bags that we've reviewed to date have come from well-established companies with leading brands in this segment. This time we have something a bit different. A small startup company called Two23 recently got in touch to tell us about a premium handmade leather messenger bag, designed with netbooks in mind.
Unlike many other leather bags, the Two23 bag uses some of the finest top grain leather. This makes the leather both heavier and thicker than other bags and provides greater protection for your netbook. The Two23 leather netbook messenger bag is currently only being sold in the United States at a price point of $189, reflecting the quality of materials used. Click through for our impressions. Read more
April 26, 2010 at 7:20 pm
Intel has officially launched the CTL 2go Convertible Classmate PC NL2, the latest Classmate PC aimed at kids. However, the specs are anything but skimpy. You get a 10.1-inch (1024 x 600) resistive touchscreen display powered by a 1.66GHz N450 Atom processor, 1GB RAM and either 32GB flash or a 2.5-inch HDD.
It also comes with a water-resistant keyboard/touchpad, accelerometer, Wi-Fi (b/g/n), two USB ports and SD card slot. WiMAX, 3G or GPS are also optional. As it's aimed for kids it has HDD protection, Intel says that you can drop it 60cm without damage (70cm for the flash version). The company quotes 4.8 hours for the 4-cell battery and 8.5 hours for the 6-cell. Read more
April 25, 2010 at 7:49 pm
The Asus Eee PC 1201NL is one of the many netbooks the company has using the 12-inch chassis. This particular model combines the 1.6GHz N270 Atom processor and original Nvidia ION LE chipset. It also includes 1GB RAM, 160GB HDD and Windows XP.
I haven't heard too much about this netbook since it was announced at CES in January. However, Indian site Techtree has reviewed the 1201NL and will be released in the country next month. Compared to the AMD-powered 1201T, the 1201NL offers HDMI, a higher capacity battery (63Wh vs 47Wh) and a slightly brighter screen. Their battery test yielded 3.5 hours of runtime.
Via Netbooked.
April 15, 2010 at 11:08 am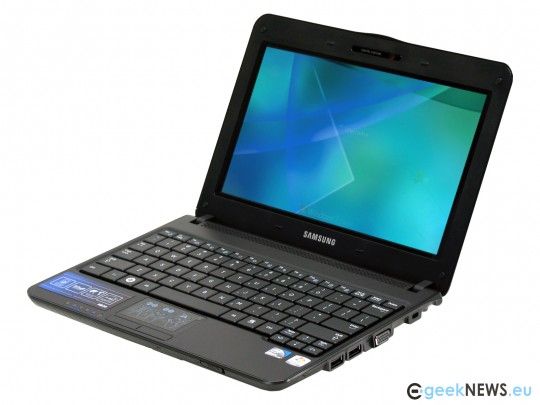 The Samsung NB30 Touch was officially launched in Italy yesterday. It is similar in most respects to the rugged NB30 netbook but comes with a 10-inch touchscreen display. GeekNews have reviewed a pre-production NB30 Touch already and liked what they saw.
It's nice to see the netbook sport a matte display, that should hopefully make fingerprint marks less of an issue compared to a glossy touchscreen. It's also worth noting that it comes with a multitouch capacitive display, something we weren't sure of on its official announcement. Performance from the 1.66GHz N450 Atom processor was fine along with the response of the screen. Read more
April 6, 2010 at 11:32 am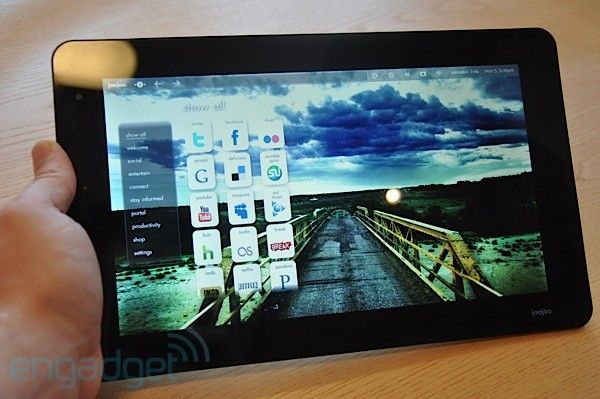 The JooJoo 12-inch capacitive tablet is finally shipping to customers and Engadget has the first review up. Overall they found it difficult to recommend the $499 tablet, especially considering the coinciding launch of the Apple iPad. They felt the JooJoo ships with "half-baked software" that makes it unintuitive to use.
On the positive side, they did like the hardware design, but says the JooJoo has a worse screen than the iPad and is also less portable. They suggest the price-point needs to be re-evaluated as well it needing software updates aplenty. On this front, Fusion Garage is apparently promising a "near-weekly update schedule" that will hopefully bring with it hardware-accelerated Flash support. You can read the full review here.
The Apple iPad launch is now imminent and right on cue a whole host of reviews have hit the web. Overall, the general consensus appeared to be quite positive, with hardly any all-out negative reviews. The iPad appears to be very well-suited to web browsing and performance was snappy thanks to its A4 chipset.
Interestingly, battery life was better than expected with most reviewers getting at least 9.5 hours (Apple quotes 10 hours) of runtime. The virtual keyboard had a mixed reception with some reviewers loving it and even preferring it to netbook keyboards. Check out a number of reviews after the break. Read more
March 29, 2010 at 12:14 pm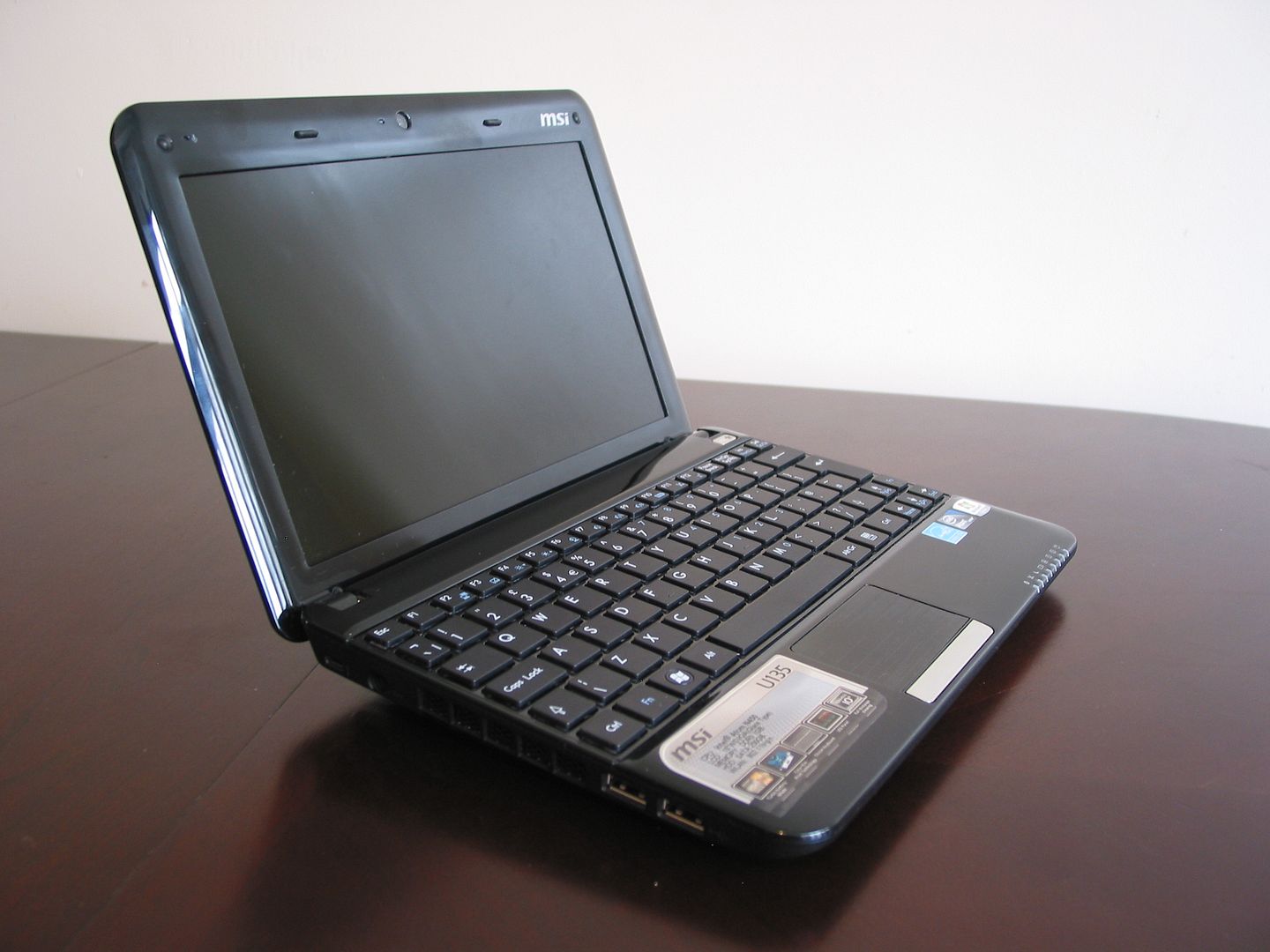 The MSI Wind U135 netbook is interesting for a number of reasons. It is one of the company's first Intel Pine Trail offerings, it moves away from the usual bland MSI Wind design, it's reasonably fully featured in terms of specifications, provides good battery life and, best of all, is priced at a reasonable price point.
We have put the Wind U135 netbook through its paces and overall we were left with positive impressions. Yes, we did find a few niggles, but couldn't complain too much given its keen pricing at £280. Click through for our in depth review, along with our customary performance and battery tests. Read more
March 22, 2010 at 5:11 pm
The Viliv S10 Blade is a 10-inch convertible tablet that comes with a 1366 x 768 display and is powered by a Silverthorne Intel processor (either a 1.6GHz Z530 or 2.0GHz Z550). It comes with various SSD storage options, 1GB RAM and Windows 7 Home Premium.
We recently the unboxing from Chippy over at UMPC Portal and now he has followed that up with an in-depth review of the device. The S10 Blade is lauded for its solid build quality, good battery life (7.5 hours at 70 percent brightness) and its near silent operation. Read more
March 21, 2010 at 10:32 am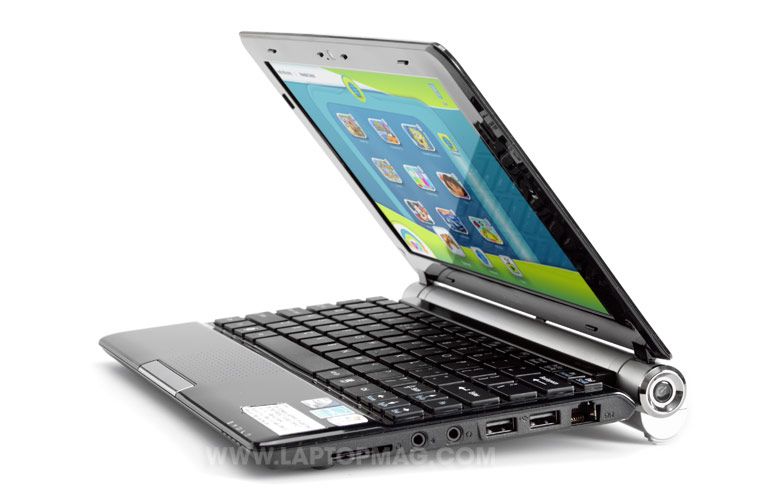 MSI's new range of Pine Trail netbooks have moved away from the functional, but bland designs of the past. This is most prevalent in the Wind U160 that appears to have taken design touches from both the Asus Eee Seashell series as well as Toshiba's NB200/NB300 netbooks.
Laptop Mag has put the Wind U160 to the test where it scored a respectable 3.5 stars. One area where it really excelled was battery life, lasting for 8 hours and 37 minutes, way ahead of the average (6 hours 11 minutes). They liked the fact that it ran cool, it has a fast hard drive and is amongst the lightest netbooks around. Read more