March 20, 2010 at 9:46 am
The Averatec N1200 10.1-inch netbook has pretty standard specifications (N450 Atom, 1GB RAM, 160GB HDD and Windows 7 Starter) but comes in an attractive chassis less than an inch thick weighing around 1kg (2.2lbs).
Laptop Mag has put the N1200 netbook through its paces and came back with mixed impressions. The design of the Averatec N1200 is one of the "best-looking netbooks yet" according to the reviewer, with its stylish aluminium lid. It also has a lightweight chassis and large touchpad that wins it brownie points. Read more
March 15, 2010 at 8:05 pm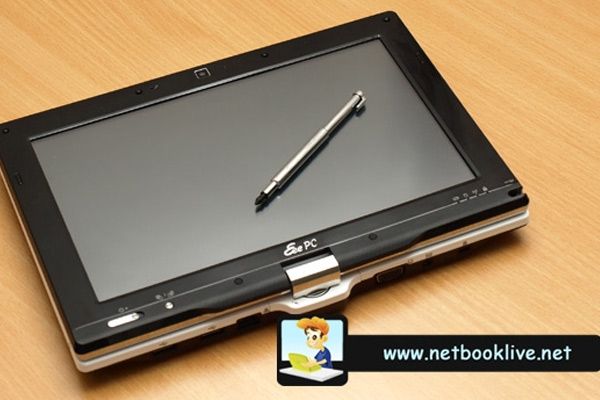 We've already seen the Asus Eee PC T101MT convertible tablet being handled by Mike over at NetbookLive recently, but that was a pre-production model. He has since been lucky enough to get hold of final hardware and there has been some improvements.
Performance is still sluggish, however the touchscreen accuracy appears to be much better both with stylus and finger use. You can check out the comprehensive video review after the cut. Read more
March 14, 2010 at 4:58 pm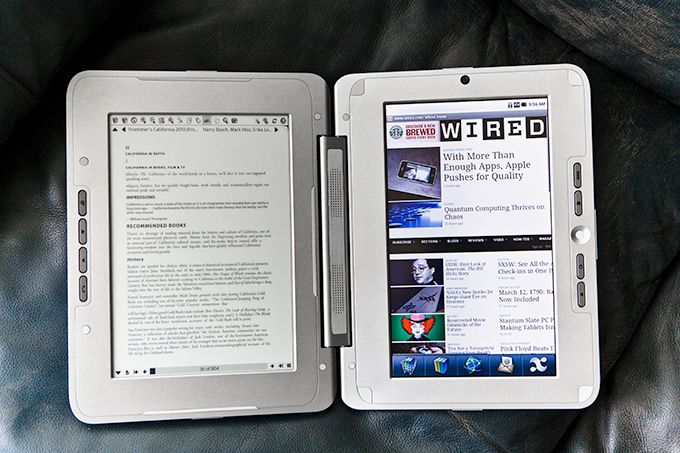 The Entourage Edge is an interesting device that maybe points to a new form-factor we'll start to see more of going forward. The $499 Edge combines two displays, one with a 9.7-inch e-ink screen and the other with a 10.1-inch (1024 x 600) colour LCD. It uses the Android operating system and comes with a SD card slot, SIM slot, two USB ports, Wi-Fi (b/g) and costs $499.
A number of sites have reviewed the Entourage Edge recently and the general consensus seems to be that it gets a lot of things right, but it is still let down by its awkward design, heavy chassis and sluggish processor. Check out snippets from some recent reviews after the cut. Read more
March 7, 2010 at 10:21 am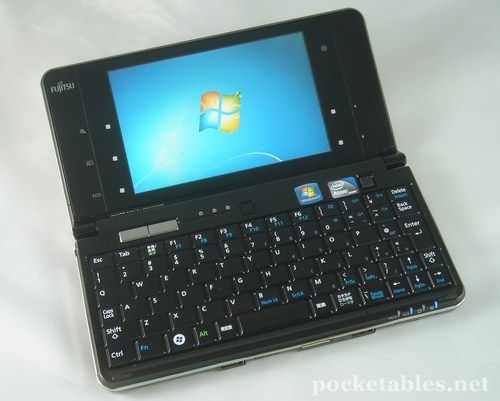 The Fujitsu LifeBook UH900 is one of the more powerful 5.6-inch UMPCs on the market that comes with options for a 2.0GHz Intel Atom processor, Windows 7, 2GB RAM and a SSD. Jenn from Pocketables has been reviewing one for the last few weeks and found the UH900 to be a joy to use overall.
Getting the negative points out of the way first, the UH900 had quite poor battery life (2.0 to 2.5 hours of web browsing over Wi-Fi) from its 2-cell 1800mAh battery. Build quality also felt 'toy like' and the multitouch felt more to be a gimmick than of any real use. Read more
March 1, 2010 at 12:42 pm
Lenovo's Ideapad S10-3t 10-inch convertible netbook has seen its first review courtesy of Laptop Mag. For those hoping this may be some dream machine with a multi-touch display coupled with Intel's recently announced 1.83GHz N470 Atom processor, you're in for a disappointment. Two of the biggest criticisms the S10-3t faced related to poor battery life and sluggish performance.
The 4-cell battery lasted just three hours and 12 minutes in its custom battery test, around half of the netbook average. An 8-cell battery is quoted to last 7 hours and should be available soon, although pricing is unknown right now. Whilst they found the display to be bright and responsive, performance was sluggish. The processor had trouble keeping up with the (poor) bundled touch apps. The tiny touchpad was also another negative. Read more
February 27, 2010 at 3:27 pm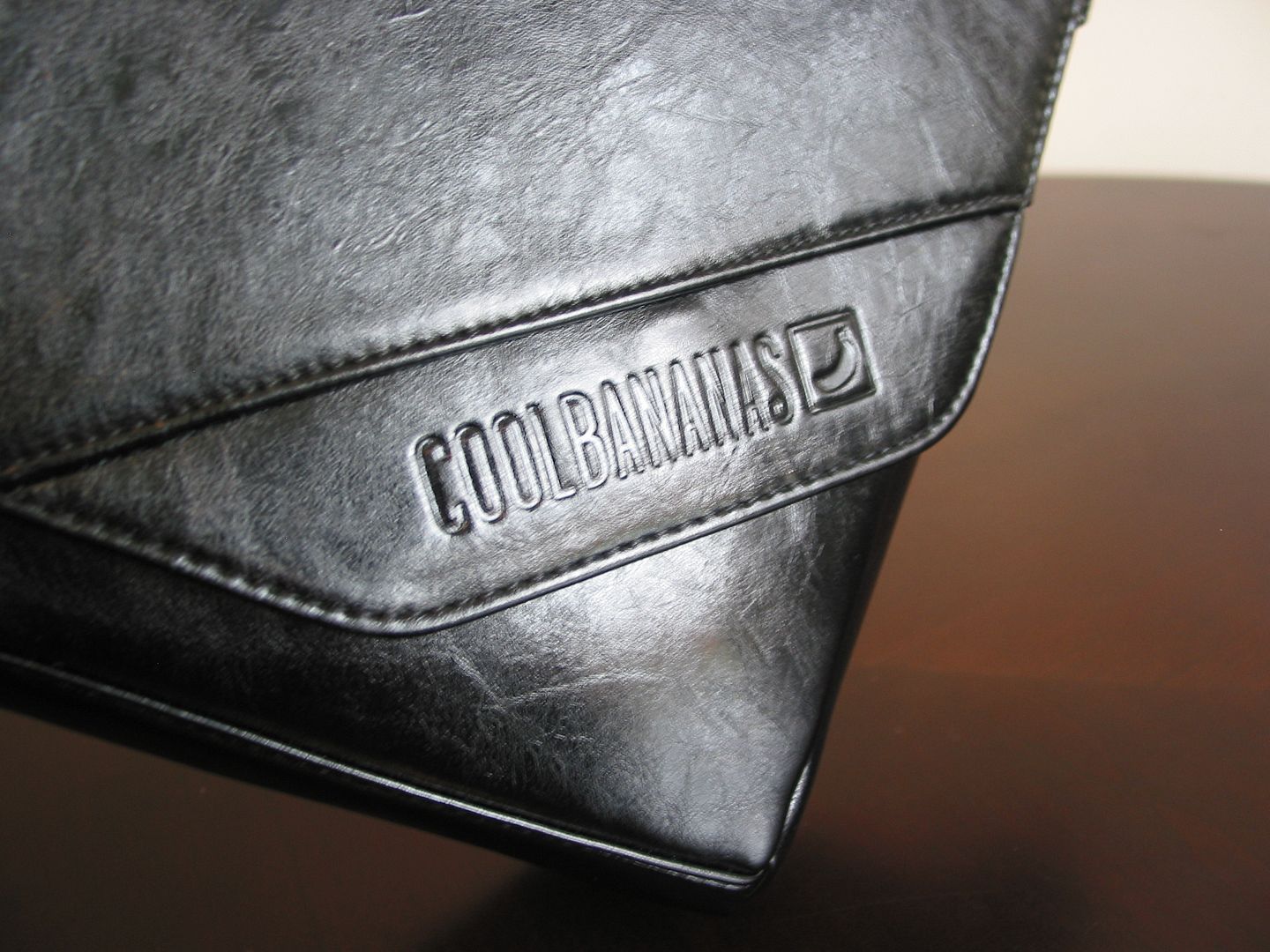 Cool Bananas have built up a good reputation for making well built & designed netbook cases. This certainly was the case when we previously looked at the Hard Cover netbook case and we are now reviewing the Cool Bananas OldSchool Netbook Messenger Bag courtesy of GearZap. Everything about the bag screams quality, it is made out of faux black leather with brass metal trimmings. This particular case should fit any netbook or CULV ultra-thin up to 12.1-inches.
The Cool Bananas OldSchool Netbook Messenger Bag costs £28.97. GearZap apply a small delivery charge on top of this depending on whether shipping is to the UK or mainland Europe. GearZap are a specialist retailer of netbook and laptop accessories. They have an extensive catalogue of products and deliver across Europe. Click through for our impressions on this OldSchool Netbook Messenger Bag. Read more
February 27, 2010 at 9:43 am
The HP Mini 210 HD netbook costs $75 extra over the standard model coming in at $425. What you get for the premium is a high-resolution (1366 x 768) display with a Broadcom Crystal HD media accelerator card. This is a route a few manufacturers are taking and we saw yesterday that Dell has started to recently ship a similar bundle.
Engadget has posted a review of the HP Mini 210 HD and they felt that whilst Flash playback was supported through the latest Flash Player 10.1 Beta 3, performance was still inconsistent. They recommend instead going for an ION based machine that has no problems playing HD Flash or even waiting for the new Optimus-equipped ION netbooks. Read more
February 23, 2010 at 8:42 am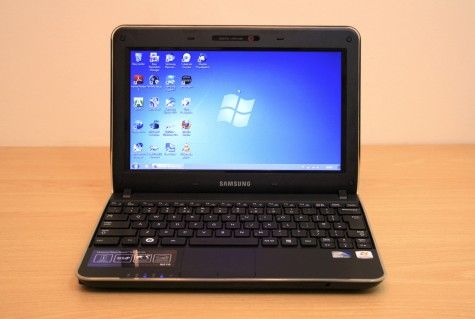 The Samsung N210 netbook has seen its first review courtesy of Matt from NetbookReviews.net. The netbook is one of four Pine Trail netbooks from Samsung. Whilst the specs don't stand out (N450 Atom CPU, 1GB RAM, 250GB HDD and Windows 7 Starter), you do get Samsung's fabled build quality, comfortable chiclet keyboard and an 11-hour battery life.
We struggled to tell how the N210 differed from the N220 at first, but we now we know the N220 has a two-tone lid (red/black and green/black) as well as an integrated subwoofer, which accounts for the small price premium. Matt liked the non-glossy display and large multitouch trackpad. He didn't formally test the 6-cell 5900 mAh battery but found that the quoted 11 hour runtime was probably a "fair estimation." Click here for the full review.
February 22, 2010 at 8:07 am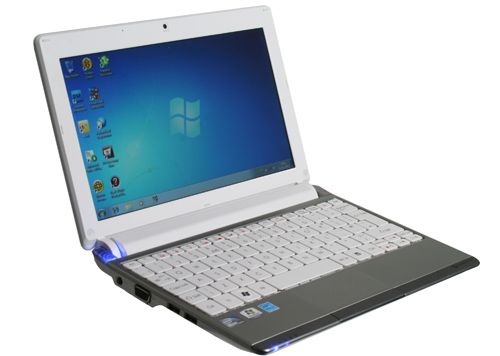 Packard Bell's dot S2 is their budget 10.1-inch Pine Trail netbook powered by a 1.66GHz N450 Atom, 1GB RAM, 250GB HDD and Windows 7 Starter. It also features a multi-gesture touchpad, Wi-Fi, webcam and Dolby Sound.
TrustedReviews took one for a spin and came away with some positive impressions, calling it "one of the better Pine Trail models so far." They really liked the chiclet keyboard and textured touchpad, whilst the glossy (1024 x 600) display and speakers were also of decent quality. Read more
February 21, 2010 at 1:00 pm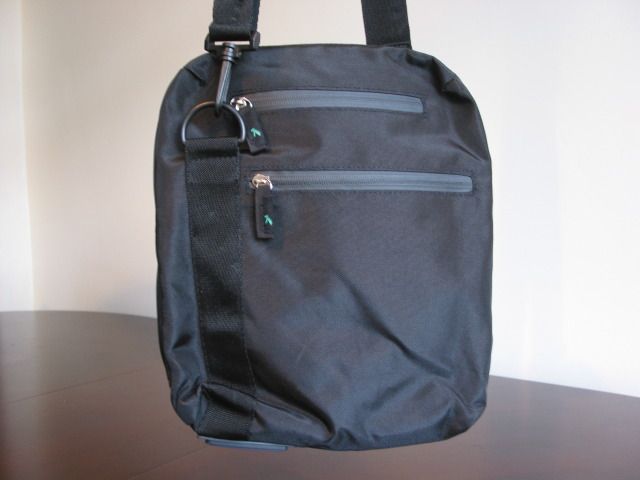 We have reviewed a fair number of netbook sleeves, cases and bags here at NbC, but now we have something that sits slightly differently to everything seen so far. The waterproof UltimateAddons netbook sling bag is designed to fit netbooks ranging from 8.9 to 10.2-inches. It doesn't feel much bigger than a case but offers enough room to carry accessories and comes with shoulder and handle straps to be used outdoors.
The UltimateAddons netbook sling bag comes in two colours, black (which we tested) and olive green. It was sent over for us to review by those nice guys over at Ultimate-Netbook who ship these bags at a cost of £19.99 with free worldwide delivery. Ultimate-Netbook is a specialist retailer of netbook accessories, including bags and cases. Read on to find out our thoughts on the netbook sling bag. Read more
February 20, 2010 at 11:13 am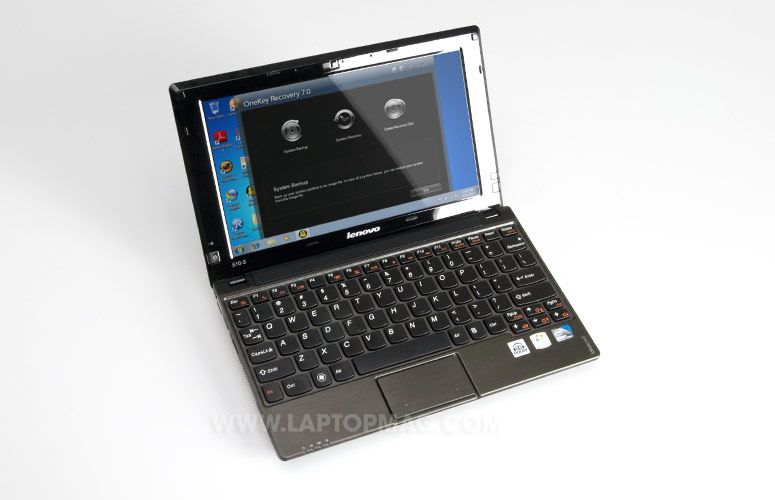 Most of the attention on Lenovo's new Pine Trail line-up has concentrated on the 10-inch S10-3t convertible netbook. However, Lenovo's S10-3 is its more traditional update to the S10-2 netbook. The S10-3 is pretty average in terms of specs and has a 10.1-inch (1024 x 600) display. It is powered by a 1.66GHz N450 Atom processor, 1GB RAM, 160GB HDD and comes with Windows 7 Starter.
Laptop Mag has put the Ideapad S10-3 through its paces. They liked its keyboard a lot, calling it the "best keyboard on any netbook" and also were fond of its instant-on operating system. On the negative side, the found the touchpad to be "finicky" with its integrated buttons, whilst battery life was shorted than the competition, although they still managed just shy of 7 hours. You can read the full review here.
February 19, 2010 at 2:26 pm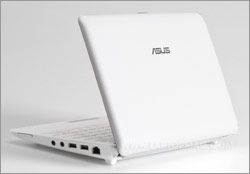 The Asus Eee PC 1001P is the company's budget-targeted Pine Trail netbook. This $299 model follows in the Seashell design of previous Eee PC netbooks and looks similar to the Eee PC 1005PE-P. The 10.1-inch (1024 x 600) netbook is powered by a 1.66GHz N450 Pineview processor, 1GB RAM, 160GB HDD and comes with Windows 7 Starter.
Laptop Mag put the 1001P through its paces and liked what they saw. Some of the highlights include a textured matte lid that avoids any fingerprint mess, a comfortable keyboard, long battery life (over 8 hours) and a bargain price. The find little not to like at this price point but picked on its single touchpad mouse button and smaller hard drive (although 160GB was the norm before Pine Trail came along!) You can check out the full review here.
February 11, 2010 at 9:40 am
The 10-inch Samsung N220 is the company's premium Pine Trail netbook mainly as a result of its 11-hour quoted battery life. The base specs aren't too different from most other Pine Trail netbooks and includes a 1.66GHz N450 Atom processor, 1GB RAM, 250GB HDD and Windows 7 Starter. However, the N220 does come with a chiclet keyboard and two-tone colour design.
Riccardo from NetbookNews.it has posted his review of the Samsung N220. He was impressed with the 10-inch matte display and felt the keyboard was comfortable (good to hear after the apparent disappointment of the Samsung N150's keyboard). Battery life was also good for 6-7 hours of real life usage and build quality was above average. At 100 percent CPU load and display brightness, the 6-cell 4400mAh battery lasted for 5 hours and 27 minutes. Read more
February 10, 2010 at 5:45 pm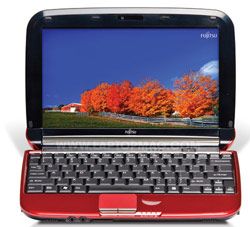 The Fujitsu LifeBook MH380 is quite unique amongst Intel Pine Trail netbooks. First of all it has a high resolution 10.1-inch (1366 x 768) display and secondly it also comes with a scroll pad next to its touchpad that is used to navigate lengthy web pages and the like.
Laptop Mag has its review of the device and whilst overall it only scored three stars out of five, there are some definite positives for the Fujitsu netbook. It is a much better effort than its predecessor, it has a bright HD display, comfortable keyboard, loud speakers and good battery life. The scroll pad also works surprisingly well. Read more
February 8, 2010 at 1:32 pm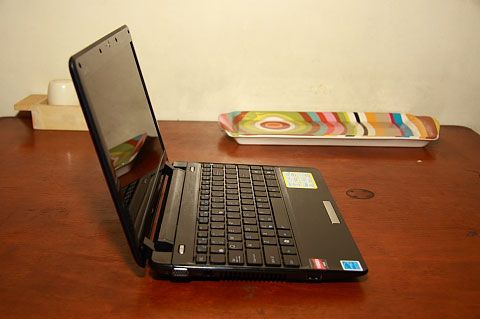 Asus is certainly making the most out of its 12.1-inch netbook chassis. It currently has four netbooks sporting 12.1-inch (1366 x 768) displays. This includes the dual-core ION 1201N, the single-core ION 1201NL, the Z-series Atom 1201HA and finally the AMD Congo powered 1201T.
The guys over at Yugatech have tested the Eee PC 1201T. Whilst they liked the Seashell design, chiclet keyboard, crisp display and touchpad, they found it hard to get excited about its poor battery life and only slightly above-average CPU performance. Read more