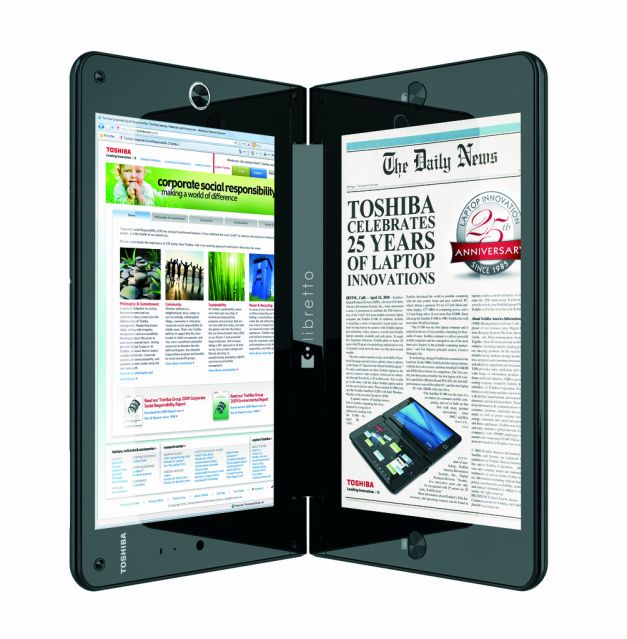 Toshiba hasn't finished announcing new devices just yet, we've already seen the AC100 smartbook, but now we've got something much more interesting, the libretto W100. The W100 has a form-factor similar to that of the Microsoft Courier before it was canned. The W100 comes with two 7-inch (1024 x 600) multi-touch capacitive displays in a clam-shell design with brushed aluminium finish and will run Windows 7 Home Premium.
The libretto W100 is powered by a 1.2GHz Intel Pentium U5400 processor, 2GB RAM and a 62GB SSD. Other features include a 1.0MP HD webcam, Wi-Fi (b/g/n). Bluetooth 2.1 , one USB port, a microSD memory card slot and 8-cell battery. Read more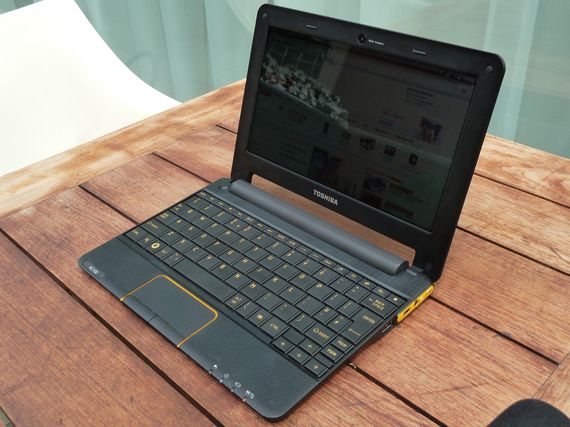 Toshiba has announced the AC100 10.1-inch Android 2.1 netbook/smartbook powered by the 1GHz Nvidia Tegra 2 (250) chipset. The AC100 smartbook offers a super slim profile, 512MB RAM, 8GB of NAND flash, a start-up time of "less than a second" and a battery runtime of 8 hours (or seven days of standby under mixed use). It looks like a traditional netbook but is slimmer and comes in a striking black and orange design (well we like it) along with a full sized-keyboard. It weighs just 870g and measures 14mm at its thinnest point.
Toshiba have made slight tweaks to Android 2.1 to make it more suited as a netbook. You'll get the usual homescreens that can be pre-configured and a number of apps will be pre-installed including Documents to Go for viewing and editing Microsoft Office files, a POP3 email client and a Toshiba Media Player. Read more
June 19, 2010 at 12:58 pm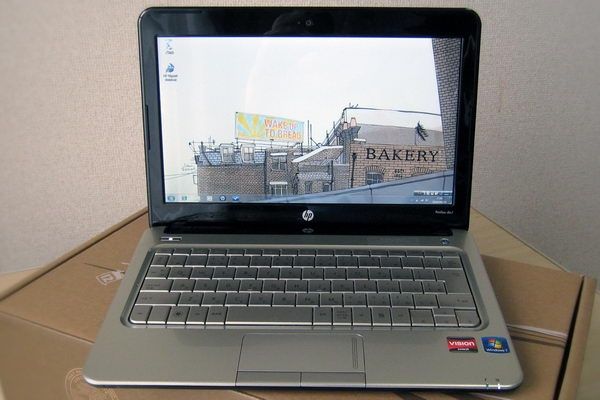 HP announced the Pavilion DM1z 11.6-inch notebook earlier this week that is similar to the Pavilion DM1 but comes in a champagne colour and is powered by AMD's latest Nile single-core processor, the 1.7GHz Athlon II Neo K125 and ATI Radeon HD 4225 graphics.
Peter from Netbooked managed to get hands-on with the DM1z (or DM1a as it's known in Japan) and posted his initial impressions. He found that the ergonomics haven't really improved with a cramped keyboard and touchpad with stiff mouse buttons. There's plenty of upgrade potential with access to the HDD, RAM and an empty mini PCI-E slot. Check out the video after the break. Read more
Jolicloud v1.0 is set to bring with it full touchscreen support, just in time for the mass number of tablets and convertible netbooks that are due to hit the market. There's no release date for the latest version, but we've attached a video after the break that shows a demonstration of the touch-enabled Jolicloud OS running on a Samsung NB30 netbook with touchscreen display. Read more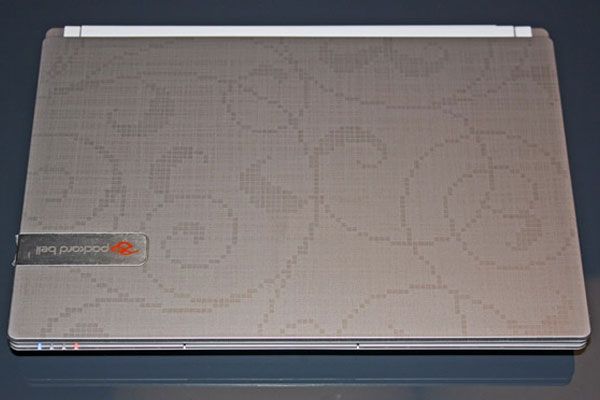 Packard Bell has announced another netbook in its 'dot' series called the dot S4. The 10.1-inch netbook has a 1024 x 600 resolution display and is powered by a 1.66GHz N450 Atom, 160GB/250GB HDD and up to 2GB RAM. It will also have a chiclet keyboard and a touchpad that supports gestures.
The model will come in three different bi-colour options. The Packard Bell dot S4 will have 3-cell and 6-cell (4900mAh) battery options. Other features include Wi-Fi (b/g/n), three USB ports and Windows 7 Starter. Check out a hands-on video after the jump. Read more
Earlier this week, Intel announced its Canoe Lake platform. This was a reference design that Intel was showcasing letting OEMs know just how thin a netbook can be complete with cutting edge components. It is only 14mm thick but manages to pack in a dual-core N550 Atom CPU, 2GB RAM and a 10-inch display.
Sascha from NetbookNews.de managed to get some hands-on time behind closed doors at Computex and says that it is one of the fastest netbooks he has used. Performance was "zippy" and whilst he managed to perform a Windows Experience Index (WEI) benchmark, he wasn't able to divulge the score although he did say that we'll "be pleased". The price point will also be under $600, which appears to be well worth the premium over a typical netbook given the form-factor. Check out the hands-on video after the break. Read more
The arrival of Apple's iPad has led many to forecast the end of the netbook. In our view, each serve a different purpose, but to highlight some of those points Cnet UK has a good video comparing the iPad against a netbook (Nokia Booklet 3G) and smartphone (Nexus One) for everyday tasks.
It's all a bit of fun but highlights some practical points about where each gadget has its positives/negatives. Check out the video after the break. Read more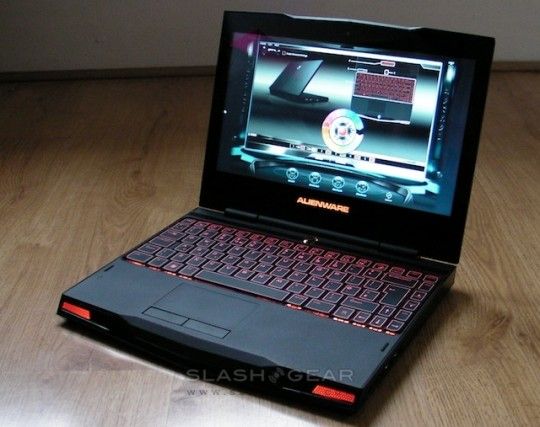 The 11.6-inch Alienware M11x gaming ultraportable behemoth will be getting an update next month that will include the latest Intel Core i3, i5 and i7 processors. Pearce Clune, Head of Dell's Consumer Operations for Middle East, Africa and Turkey, revealed so in a video interview with Shuffle Magazine.
This will be welcome by many, however personally I hope the M11x also gets Nvidia Optimus technology at the same time. The inclusion of the intelligent GPU switching tech should mean a longer run time. We'll keep you posted on developments, but in the mean time check out the video interview after the jump (the reveal is at 2:20). Read more
The ExoPC Slate should be making an appearance at Computex Taipei in the next couple of weeks, however Blogue de Geek managed to get some hands-on time with a prototype. Overall impressions were positive with a quick boot-up and smooth video playback thanks to the Broadcom chip.
The 8.9-inch (1024 x 600) tablet features a 1.6GHz N270 Atom processor, 2GB RAM and Windows 7. It is expected to launch in early September with four configuration options (32GB WiFi, 32GB WiFi + 3G / GPS, 64GB WiFi and 64GB WiFi + 3G / GPS). Check out the video after the break. Read more
Acer has revealed a new 10.1-inch netbook called the Aspire One 360. It appears to be the Intel variant of the Aspire One 521. The name purposely hints at a 360 degree design, although I haven't noticed any changes to the typical netbook design.
Specifications for the AAO 360 haven't been revealed although we know it will come in four colours (Onyx Black, Think Pink, Moon Shadow and Cool Purple). There doesn't appear to be any access panels and the battery panel is flush. Check out a promo video of the Aspire One 360 after the jump. Read more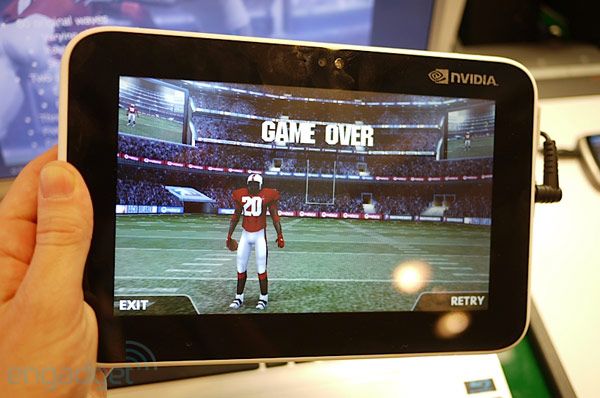 Nvidia has been showing off a Foxconn-manufactured 8.9-inch Tegra 2 tablet prototype running Android 2.1. Nvidia weren't revealing too much about the device but it is believed to have 1GB RAM, two USB ports, a front-facing camera and a 8.9-inch WSVGA screen. This model was just a reference design and a Nvidia spokesperson said that thinner and lighter designs are currently behind closed doors.
The tablet wasn't spotted booting into Android, but a 3D game was being demonstrated, most likely to show off Tegra 2's gaming prowess. A couple of sites including Engadget and NetbookNews managed to go hands-on with the device and we've attached some video hands-on after the break. Read more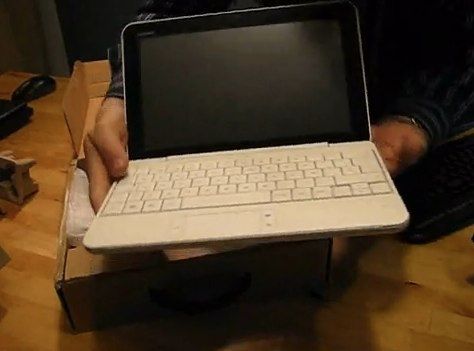 The Compaq Airlife 100 smartbook is only available in Spain right now, but that hasn't stopped Carrypad getting hold of one device to unbox and test. The 1GHz Snapdragon powered Airlife sports a lighter chassis compared to first-gen touchscreen netbooks as well as benefiting from a longer battery life.
The 10.1-inch Airlife 100 comes with the Android operating system, 512MB RAM and a 16GB flash drive. The touchscreen display is resistive rather than capacitive but comes with a matte finish. The OS has been tweaked to easily work with the touchpad as well as touchscreen. You can check out the unboxing video after the jump. Read more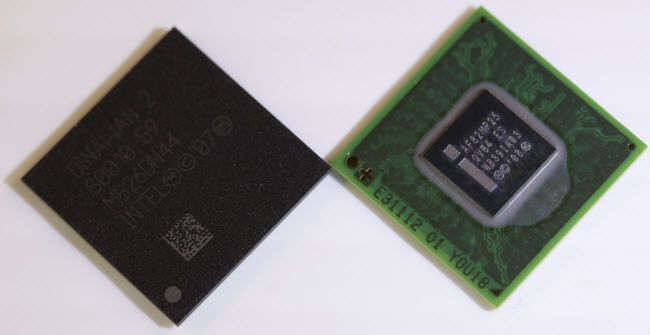 Intel has formally announced details on its Moorsetown platform in the form of Z6XX Atom mobile processors. The new 45nm chips have clock speeds ranging from 1.5GHz to 1.9GHz and will include Intel GMA600 3D graphics, display controllers and up to 2GB of memory onto a single SoC (system-on-chip).
These new chip use 50x less idle power, 20x less audio power, and 2-3x reductions in browsing and video playback power consumption compared to the older Z5XX Atom (Menlow) processors. In theory, this means smartphones, tablets and smartbooks running the new platform will be capable of 1080p video, desktop-style multi-tasking and long endurance times. Read more
April 26, 2010 at 7:20 pm
Intel has officially launched the CTL 2go Convertible Classmate PC NL2, the latest Classmate PC aimed at kids. However, the specs are anything but skimpy. You get a 10.1-inch (1024 x 600) resistive touchscreen display powered by a 1.66GHz N450 Atom processor, 1GB RAM and either 32GB flash or a 2.5-inch HDD.
It also comes with a water-resistant keyboard/touchpad, accelerometer, Wi-Fi (b/g/n), two USB ports and SD card slot. WiMAX, 3G or GPS are also optional. As it's aimed for kids it has HDD protection, Intel says that you can drop it 60cm without damage (70cm for the flash version). The company quotes 4.8 hours for the 4-cell battery and 8.5 hours for the 6-cell. Read more
April 21, 2010 at 8:07 pm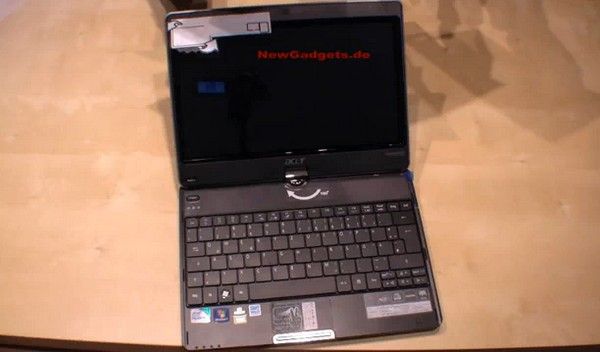 The Acer Aspire 1825PTZ convertible tablet looks like it will replace the 1820PTZ that was due to the hit market but never materialised. The main difference between the two models is that the 1825PTZ will have a capacitive display as opposed to resistive,
Johannes from NewGadgets.de managed to get hold of the 1825PTZ that is now on sale in Germany and promptly shot an unboxing video. He gives us a good tour of the device that sports an 11.6-inch capacitive display powered by the 1.3GHz SU4100 processor, 4GB RAM, 320GB HDD, WI-Fi (b/g/n) and a 6-cell battery. Check out the video after the break. Read more