October 12, 2009 at 8:18 pm
Asus has released a budget netbook in Japan that looks like trimmed down Asus Eee PC 1000HE. The Eee PC 1000HT appears to share similar styling to the 1000HE but isn't as well specified.
The 1000HT comes with a 1.6GHz N270 Atom processor, 0.3MP webcam, Wi-Fi (b/g) and a lower capacity 6-cell battery. Other features are the same, including a 1024×600 10.1-inch matte display, 1GB RAM and a 160GB HDD.
I would be surprised if this value netbook appears in Europe, especially as Asus were meant to be cutting down on their product offering. The 1000HT goes on sale on 17th October for 37,800 Yen.
Via Netbooked.
One of the (small) criticisms we had of the Asus Eee PC 1000HE, when we reviewed it, was that the Wi-Fi performance felt a bit patchy. Apart from having a nightmare trying to set it up in the first place, we noticed it didn't latch onto a signal as quickly as other netbooks/laptops did.
Well it looks like these problems may be a thing of the past, courtesy of a wireless driver from the yet to be released Eee PC 1005HA. According to the Eee User Forum, people are reporting that this driver (7.7.0.259, 13 March 2009) improves performance and stability.
To get this to work, you need to make sure you have a 1000HE with the Atheros AR928x (AW-NE771) card installed. We don't have the 1000HE to hand any more, but we'd be interested to see if this tip works.
Via GadgetMix.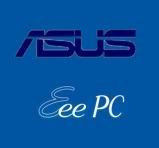 Last week, Asus UK said that it will re-focus on just three Eee PC netbooks by July. At the time, it was said that the best-selling Eee PC 1000HE would be making way for the new netbooks (1008HA, 1005HA and an unknown model). I found this a little surprising given how popular it is, not withstanding the fact that it is one of the best value money netbooks around. Then yesterday we heard confirmation that Asus France will be discontinuing the 1000HE.
However, potential UK buyers fear not, Asus marketing chief, John Swatton, has confirmed it will not be phased out after all. "The 1000H and 1000HE are currently our most popular Eee PC models and therefore the focus. There are no plans to discontinue these products at the moment because they are so popular. At present, the 1000H and 1000HE offer the best combination of functionality and performance for the price," he told Reg Hardware. Read more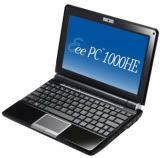 We recently reported that Acer UK are planning to slowly withdraw the best-selling Asus Eee PC 1000HE to re-focus the Eee PC line-up to just 3 models by July. These models will consist of the recently launched Asus Eee PC 1008HA Seashell, 1005HA and an as yet unannounced model.
Well it appears that the same may be happening in France, after Blogeee got confirmation that the Eee PC 1000HE will also be phased to make way for the new range of netbooks. Unlike the UK, it appears that the marketing for the upcoming Eee PC T91 convertible tablet will be unchanged for France.
This morning we have a second guest contribution from reader, Igor Igorski. He has followed his first article on the chiclet keyboard with a look at ways in which you can maximize your netbooks battery life through the choice of software used.
Netbooks are known for their portability. Not only are they small and lightweight but with their increased power efficiency, batteries can last much longer than conventional laptops. This also means you no longer have to carry a power adapter with you! Several brands emphasis the longevity of the battery as a strong selling point, and for those people who travel a lot, it sure is. Read more
April 28, 2009 at 2:23 pm
Let's cut to the chase, the Asus Eee PC 1000HE is one of the best netbooks that money can buy today. The 1000HE improves on its predecessor, the 1000H, in several ways. It comes with a chiclet style keyboard, enhanced battery life as well as a faster processor. The sheer number of features that the 1000HE offers at a very competitive price point is what sets it apart. This combined with a superb battery life makes it well worth your consideration.
However, it is not all roses. Whilst as an overall package, we feel that the 1000HE is one of the better netbooks on the market, it is by no means perfect. There are a number of issues we have with the 1000HE, however most are minor niggles and do not detract from our overall positive impressions. Read on for our full, detailed review including some comprehensive performance and battery tests. Read more
April 12, 2009 at 4:11 pm
Asus kindly sent us an Eee PC 1000HE to put through its paces. We are hoping to have a full review up in a week or so, but in the meantime we thought we'd share our unboxing of the 1000HE.
We were sent a white model and it certainly looks attractive with its glossy white lid. The 1000HE is almost identical to the 1000H but has a faster CPU (1.66GHz N280 Atom versus the 1.6GHz N270 Atom in the 1000H), a chiclet keyboard and better battery life (9.5 hrs versus 7 hours for the 1000H).
We'll be doing the full range of battery, HDD and CPU tests that you would expect over the next few days. If there are any questions you'd like answered, feel free to ask away in the comments section and we'll do our best to answer them. Click through for a full gallery of photos. Read more
April 11, 2009 at 3:31 pm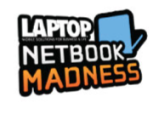 Over the last few weeks, Laptop Mag has organised a netbook faceoff featuring sixteen netbooks. Two netbooks have competed against each other vying for public votes to ensure it gets through to the next round. The netbook that has now emerged victorious is the Asus Eee PC 1000HE against the runner-up, the Samsung NC10. There wasn't that much in it, with just over 13,000 votes cast, the 1000HE took 54 percent of the vote compared to 46 percent to the NC10.
This is probably not surprising given that the Asus 1000HE costs a similar amount to the Samsung NC10 whilst having a longer battery life. However, it would be interesting to see how the 1000HE compares against Samsung's upcoming N110 which Samsung claims will last for 9.5 hours. Click through for a full chart of the final result. Read more
April 7, 2009 at 10:07 am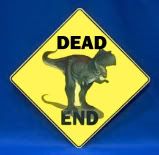 There was a point earlier in the year when Asus were making noises about phasing out their line of 8.9-inch netbooks. They have now decided to keep them but only for the procurement market according to Digitimes.
Acer, on the other hand, has decided to phase out the 8.9-inch netbook altogether and will focus its attention on 10-inch models. Asus will continue to push 10-inch models to consumers whilst it will target its 7-inch models to telecom partners. Asus also said that Eee PC shipments in Taiwan have doubled since last year, with shipments expected to reach between 16,000 – 17,000 units in April.
In other related news, Asus is planning to release a pink version of the Eee PC 1000HA during Softex Taipei (April 9 – 13). It will also be pushing its luxury netbook, the Eee PC S121.
March 29, 2009 at 4:23 pm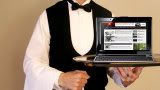 David Pogue's "Mr. Compromise" of the New York Times has finally taken a look at netbooks with a 'review ' of four different models. He asked Joanna Stern of Laptop Mag which ones to look at and came up with four 10-inch models. The Asus Eee PC 1000HE, HP Mini 1001, MSI Wind U120 and Samsung NC10.
Surprise, surprise he found that owning a netbook requires making compromises. Some of the issues with each netbook include mouse buttons on either side of the touchpad for the HP Mini 1001, the Samsung NC10 costs too much, the Asus is too heavy and the Wind doesn't have upgradeable memory. The video doesn't cover any new ground but is meant to be a bit of light relief, check it out after the break. Read more
March 20, 2009 at 8:25 pm
Netbook Choice's roundup of netbook reviews from around the web on Friday 20th March 2009.
Asus Eee PC 1000HE @ Good Gear Guide
Rating: 4 Stars
Asus Eee PC 1000HE @ The Register
Rating: 90 percent
Asus Eee 1002HA @ Global Post
Rating: N/A
HP Mini 1000 Mi Edition @ Cnet
Rating: 3.5 Stars
March 19, 2009 at 1:30 pm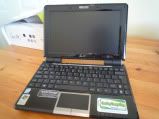 The Asus Eee PC 1000HE, successor to the best-selling 1000H, will not only come with a much improved keyboard but also a battery (rated at 8700 mAh) life of 9.5 hours per charge. It also has a chiclet keyboard like the new MacBook range.
A number of publications have unboxed the 1000HE over the last 24 hours. First up is Electric Pig who had just received the unit through the door and posted some initial pictures. Blogeee has a much more comprehensive range of photos, looking at every conceivable angle of the 1000HE. Lastly, Einfach-Eee.de has an unboxing video (in German) of the unit which we've included after the jump.
In other related news, Asus has announced that its Eee PC 100HE has achieved a record number of global pre-orders. The 1000HE is also ranked among the top three most wanted gadgets on Amazon according to the company. We'll hopefully have our review of the 1000HE in the coming weeks. Read more
March 17, 2009 at 1:42 pm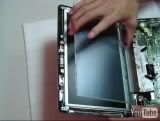 For the more adventurous modders out there, a three-part video tutorial has emerged showing how to fit a touch-panel screen to the Asus 1000HE. Of course, you could just wait for Asus' T91 due in late May/early June but that wouldn't be half as much fun!
The tutorial was put together using a Hoda Technology touchscreen kit, and as we've seen in similar guides it involves opening the netbook bezel, slotting in the resistive touch panel and connecting it up to a USB header inside. The typical connection is made using the webcam USB socket, with a second USB header for the camera to reconnect to.
You can find the Hoda Touchscreen kit on eBay for around $99 (with varying shipping costs) giving you everything from the touch panel, USB harnesses and all cabling, and even the stylus. You'll also get three more internal USB ports for future hacks. Check out the three videos after the jump. Read more