December 22, 2009 at 9:44 am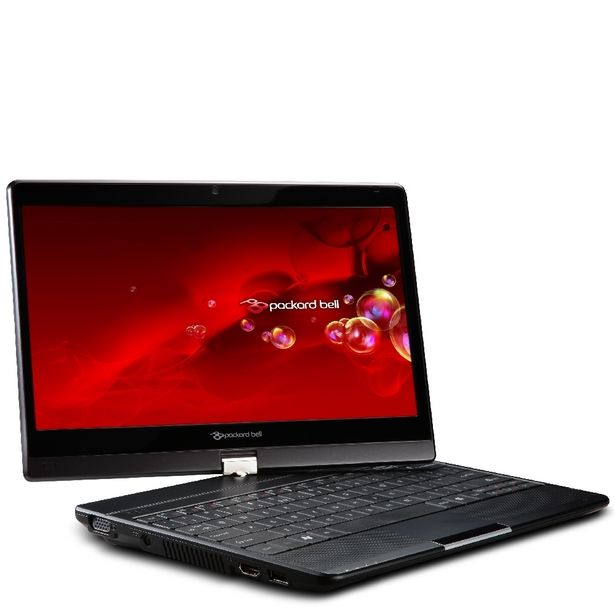 Packard Bell's 11.6-inch convertible tablet, the EasyNote Butterfly Touch Edition, has been formally announced for the UK market. This model appears to the same as Acer's 1420P / 1820PT / 1820PTZ models offering an 11.6" multi-touch (1366 x 768) display in a convertible tablet form factor.
The Butterfly Touch will be powered by a 1.6GHz Intel Core 2 Duo SU9400 processor and Intel GMA 4500MHD graphics. It will support up to 4GB RAM, 640GB HDD and will be running Windows 7 Home Premium. Other features include a HDMI port, Wi-Fi, 5-in-1 card reader, webcam and optional 3G & Bluetooth. The 6-cell battery should last for around eight hours. All of this is wrapped up in a package weighing around 1.6kg.
The Packard Bell EasyNote Butterfly Touch Edition will launch in February 2010 in the UK with prices starting at £499. It will be available in two colours, Cherry Red and Nightsky Black.
October 23, 2009 at 9:32 am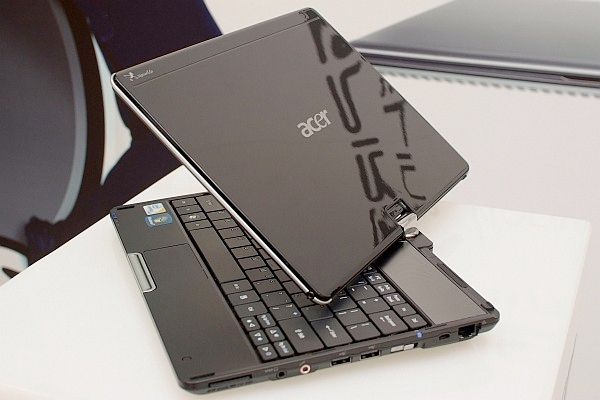 Acer's marketing people should be fired. That's the only conclusion I can come to after coming across what appear to be three identical 11.6-inch convertible netbooks/tablets from the company. Obviously, every company has the right to release different SKUs with slightly different hardware under the hood, but Acer doesn't make it easy for the end consumer to know what those differences are.
The Acer Aspire 1420P, 1820PT and 1820PTZ convertible tablets have been made official by appearing on the official Acer US website. The only model we've previously heard of is the 1820PT that recently got a hands-on in Italy. The 1820PTZ seems to be identical but only sports an 'Intel Dual Core' processor as opposed to the 'Intel Core 2 Duo' seen on the 1820PT. Read more
October 20, 2009 at 3:55 pm
The Acer Aspire Timeline 1820P was leaked a few weeks back but there has been no official confirmation of its existence. However, it looks like it is on its way as Notebook Italia managed to get some hands-on time with the Aspire 1820PT.
The concept is much the same, the 1820PT is a convertible tablet device with 11.6-inch (1366 x 768) multi-touch display and Windows 7 Home Premium. The specs do seemed to be beefed up, compared to the 1820P.
The Aspire 1820PT ultra-thin is powered by a 1.2GHZ dualSU7300 Core 2 Duo processor, 4GB of DDR3 RAM (max 8GB), either 250GB or 320GB HDD. Other features include Wi-Fi (b/g), Bluetooth 2.1, HDMI, three USB ports & card reader.
The device includes a stylus to navigate the screen and the touchpad also supports multi-touch gestures (as well as the display). Acer quotes battery time to last for 8 hours. The 1820PT is not the lightest device on the market weighing in at 1.72kg. There's no word on pricing right now, although I would expect the 1820PT to launch within the next few weeks.