April 21, 2010 at 8:07 pm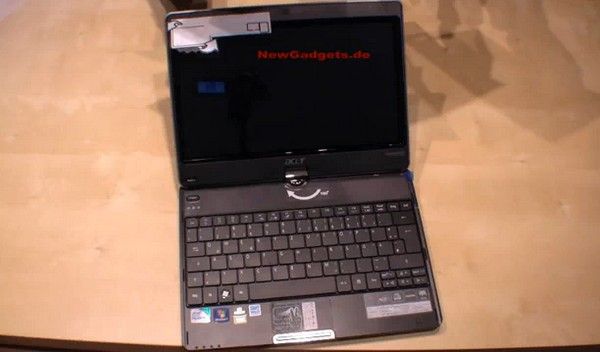 The Acer Aspire 1825PTZ convertible tablet looks like it will replace the 1820PTZ that was due to the hit market but never materialised. The main difference between the two models is that the 1825PTZ will have a capacitive display as opposed to resistive,
Johannes from NewGadgets.de managed to get hold of the 1825PTZ that is now on sale in Germany and promptly shot an unboxing video. He gives us a good tour of the device that sports an 11.6-inch capacitive display powered by the 1.3GHz SU4100 processor, 4GB RAM, 320GB HDD, WI-Fi (b/g/n) and a 6-cell battery. Check out the video after the break. Read more
December 22, 2009 at 9:44 am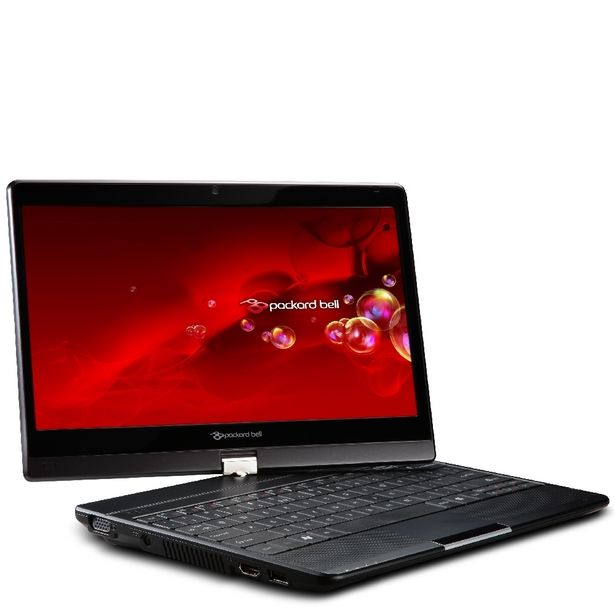 Packard Bell's 11.6-inch convertible tablet, the EasyNote Butterfly Touch Edition, has been formally announced for the UK market. This model appears to the same as Acer's 1420P / 1820PT / 1820PTZ models offering an 11.6" multi-touch (1366 x 768) display in a convertible tablet form factor.
The Butterfly Touch will be powered by a 1.6GHz Intel Core 2 Duo SU9400 processor and Intel GMA 4500MHD graphics. It will support up to 4GB RAM, 640GB HDD and will be running Windows 7 Home Premium. Other features include a HDMI port, Wi-Fi, 5-in-1 card reader, webcam and optional 3G & Bluetooth. The 6-cell battery should last for around eight hours. All of this is wrapped up in a package weighing around 1.6kg.
The Packard Bell EasyNote Butterfly Touch Edition will launch in February 2010 in the UK with prices starting at £499. It will be available in two colours, Cherry Red and Nightsky Black.
December 21, 2009 at 1:29 pm
The first impressions of the 11.6-inch Acer Aspire 1820PTZ convertible netbook are starting to roll in. VR-Zone forum user Denosha posted up a mini-review of the upcoming tablet and it seems like it will be worth the wait.
As you would expect, the 1820PTZ feels heavier than a normal netbook/ultra-thin of this size. The display has pressure sensitive finger & stylus support. When using it in pen mode, the display can enable palm rejection. The accelerometer worked well although it does take 1 – 3 seconds to rotate.
Denosha posted three videos of the 1820PTZ in action including a demonstration of its multi-touch capabilities with Microsoft Surface and an inking test in Microsoft Journal. He also posted a video showing the device booting up and how it transforms into a tablet. You can catch all three videos after the break. Read more
December 9, 2009 at 8:38 pm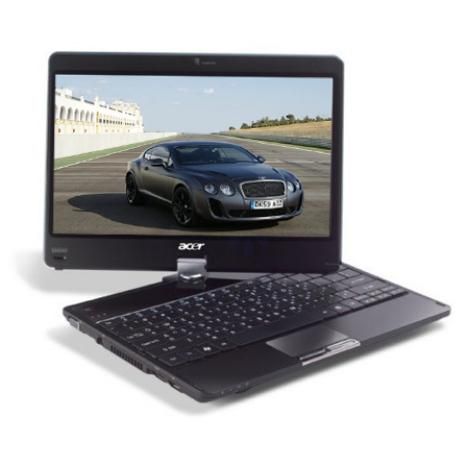 The 11.6-inch Acer Aspire 1820PTZ convertible tablet is finally up for pre-order from a number of UK retailers. There seems to be some discrepancy on release date, but most retailers agree it won't launch this side of Christmas.
Play.com has the device (1820PTZ – 413G16N) listed for £529.99 and launching on the 25th January 2010. OYYY is a bit more optimistic, listing it for £568.89 albeit with an earlier 11th January release date.
The 1820PTZ seems to be identical to the 1820PT but only sports an 'Intel Dual Core' processor as opposed to the 'Intel Core 2 Duo' seen on the 1820PT. It comes with a 11.6" multi-touch display and 8-hr battery life. It will be powered by a 1.3GHz SU4100 Intel processor and comes with 3GB RAM, a 160GB HDD and 64-bit Windows 7 Professional.
October 23, 2009 at 9:32 am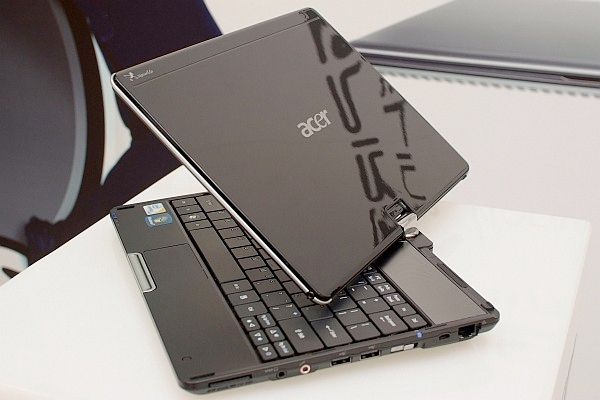 Acer's marketing people should be fired. That's the only conclusion I can come to after coming across what appear to be three identical 11.6-inch convertible netbooks/tablets from the company. Obviously, every company has the right to release different SKUs with slightly different hardware under the hood, but Acer doesn't make it easy for the end consumer to know what those differences are.
The Acer Aspire 1420P, 1820PT and 1820PTZ convertible tablets have been made official by appearing on the official Acer US website. The only model we've previously heard of is the 1820PT that recently got a hands-on in Italy. The 1820PTZ seems to be identical but only sports an 'Intel Dual Core' processor as opposed to the 'Intel Core 2 Duo' seen on the 1820PT. Read more