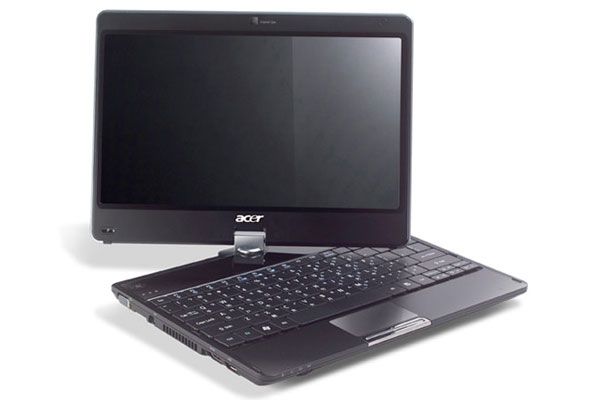 Acer has announced that the 11.6-inch Aspire Timeline 1825PT and 1825PTZ convertible netbooks should now be available in the UK. We've heard plenty about these models already, but we now know that the 1825PTZ will hit UK retail at a £599.99 price point and the 1825PT will cost £699.99.
The AS1825PT offers the SU7300 Core 2 Duo processor, 4GB RAM and 320GB HDD for the £100 extra. This compares to the SU4100 processor, 3GB RAM and 250GB HDD on the AS1825PTZ. Both models come with an 11.6-inch (1366 x 768) capacitive display, Windows 7 Home Premium, HDMI, Wi-Fi (b/g/n), Bluetooth 2.1 and a 5-in-1-card reader.
April 21, 2010 at 8:07 pm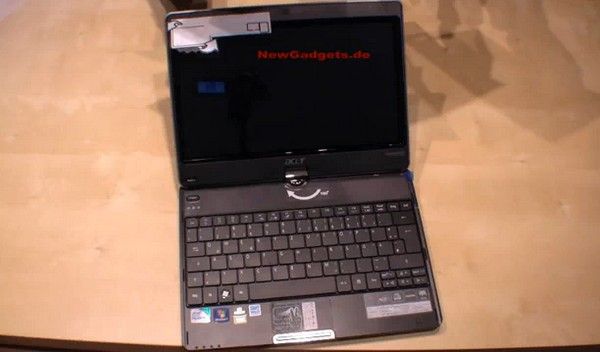 The Acer Aspire 1825PTZ convertible tablet looks like it will replace the 1820PTZ that was due to the hit market but never materialised. The main difference between the two models is that the 1825PTZ will have a capacitive display as opposed to resistive,
Johannes from NewGadgets.de managed to get hold of the 1825PTZ that is now on sale in Germany and promptly shot an unboxing video. He gives us a good tour of the device that sports an 11.6-inch capacitive display powered by the 1.3GHz SU4100 processor, 4GB RAM, 320GB HDD, WI-Fi (b/g/n) and a 6-cell battery. Check out the video after the break. Read more
March 18, 2010 at 6:28 pm
We have already seen one of the new leaked 11.6-inch ultra-thins due from Acer in the form of the Aspire TimelineX 1830T that packs an Intel Core i5 processor. However this is not all, Acer will announce the Aspire 1825PT and 1825PTZ 11.6-inch netbooks by the end of this month, both featuring a capacitive display.
Both models appear to be upgrades of the 1820PT / 1820PTZ line-up, although as far as we're aware these models have still not appeared at retail. The 1825PTZ will come with an Intel SU4100 processor, 3GB RAM and 250GB HDD, whilst the 1825PT will feature an Intel SU7300 processor, 4GB RAM and 250GB HDD. Both will come with Windows 7 Home Premium.
Via SaveOnLaptops.