Acer's first 10-inch netbook the Aspire 532G has reportedly been cancelled according to Pierre from Blogeee. Apparently, technical problems meant that the Acer and Nvidia teams could not deliver on the performance front and hence cancelled the netbook. To be honest, this all sounds a bit too vague. Surely, other manufacturers are prepping 10-inch netbooks so why is Acer having difficulty?
If true, it would be a big blow to Acer and leave the ION netbook market pretty much to Asus. It's not clear whether this cancellation is on a global basis, although if those technical issues are true, then I don't see why region would make a difference.
April 22, 2010 at 10:07 am
The wait to see next-generation Nvidia ION graphics hit netbooks already feels like a long while. However, this wait is set to get longer if Engadget is to be believed. The 12-inch Asus Eee PC 1201PN with 16-core ION is now expected to hit Europe/Asia in late May and the US in June.
The 8-core ION Acer Aspire One 532G has also been delayed by a month is now expecting to appear in early June also. It's unknown what has caused this delay, although Nvidia claims it has nothing to do with them.
February 27, 2010 at 5:31 pm
The Acer Aspire One 532G is the world's first 10-inch netbook to be armed with next generation Nvidia ION graphics. It was announced last week at the MWC show in Barcelona and we managed to get hands on with the device at a press event in London earlier this week.
The AAO 532G is expected to launch in late April/early May and will come in two configurations. The 1GB RAM/160GB HDD combo will cost £349, whilst a 2GB RAM/320GB HDD combo will cost £399. These prices are not set in stone and depending on exchange rates may end up costing another £30 more. However, Acer is keen not to price the higher end SKU above £400 if they can help it. Read more
February 21, 2010 at 9:01 pm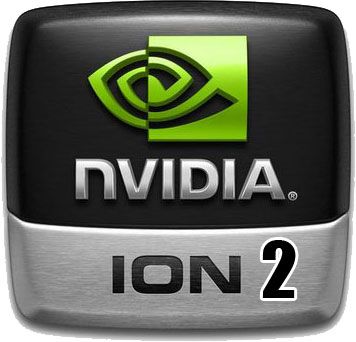 The Acer Aspire One 532G emerged as the first officially announced Nvidia ION 2 netbook earlier this week. This is despite still knowing very little about the "next generation ION" apart from the evidence suggesting it will be a discrete GPU part, possibly the GeForce GT218.
The 10-inch AAO 532G netbook was on show at MWC in Barcelona this week and NetbookNews managed to do some sneaky testing to see how 'next-gen' the new ION really is. They conducted the 3DMark03 graphics benchmark test on the netbook and initial results don't look too promising for those hoping ION 2 would be a leap in performance over the original. Read more
February 15, 2010 at 12:00 pm
The Acer Aspire One 532G will be the first Pine Trail netbook to sport Nvidia ION 2 graphics along with Nvidia's Optimus power-saving technology. Details on the ION 2 implementation are still scant however we have been told it is a GeForce G218 part with dedicated 512MB memory.
The Aspire One 532G will be powered by a 1.66GHz N450 Atom processor, 2GB RAM, a 320GB HDD and a 10-inch high-resolution display. As you would expect it also comes with a HDMI out and optional 3G. Acer says that the netbook will have a 10-hour battery life, this falls to five hours if using ION 2 graphics constantly. Read more