December 9, 2009 at 7:58 pm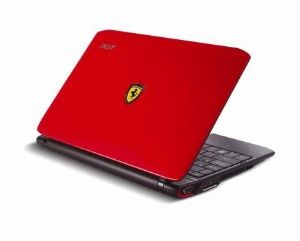 The Acer Ferrari One ultra-portable is now shipping in the United States with prices starting at $599.99
. This 11.6-inch netbook is powered by AMD's new 1.2GHz dual-core Congo processor as well as ATI Radeon 3200 graphics.
The Ferrari influence is felt via the 'Ferrari-red' lid and checkered palm rest. There are also tire-shape grips underneath the chassis, racing-inspired wallpaper and calendar, as well as a quick access key to Ferrari.com. Other features include Windows 7 Home Premium, a 250GB hard drive and a built-in optical drive. Check out the full list of specifications after the cut. Read more
September 14, 2009 at 10:50 pm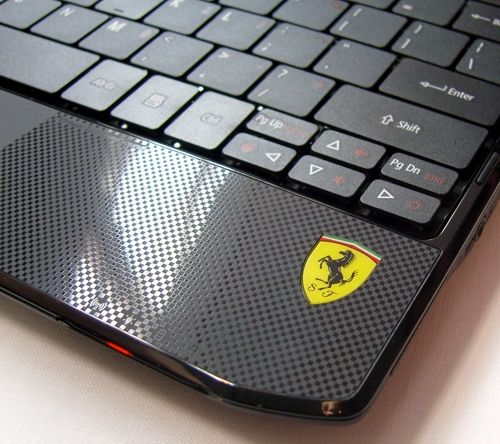 Acer announced the desirable Ferrari One 11.6-inch netbook last week. Apart from the Ferrari branding, and small aesthetic touches that differentiate it against most other netbooks, the hardware is also significantly different from most netbooks. The Ferrari One is powered by AMD's new dual-core Congo processor, if that wasn't enough, you also get ATI Radeon 3200 graphics.
Xavier from Notebooks.com managed to get hands-on with the Ferrari One, giving us a closer look of the device. He gives us a closer look of the touchpad, keyboard and palm rest. You'll notice on the palm rest, stickers for AMD Vision (its new line of chips) along with Windows 7. You can check out the video after the break. Read more
September 11, 2009 at 10:17 am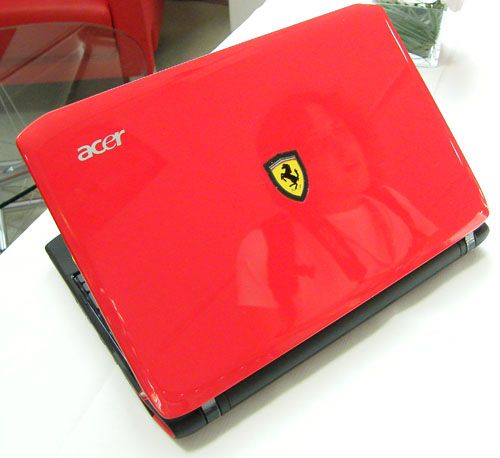 Marrying supercar brands with personal computing has existed for a while. Asus has produced Lamborghini-branded laptops, whilst Acer has done the same with Ferrari. Now Acer is trying to race ahead of the netbook pack, by launching the Acer Ferrari One.
This 11.6-inch (1366 x 768) netbook is quite different to your typical netbook. Firstly, it is powered by AMD's recently announced Congo platform. The AMD Athlon X2 L310 is dual-core offering at 1.2GHz clock speed and 1MB cache. It uses the M780G chipset and ATI Radeon 3200 graphics. The latter is certainly quite powerful (in netbook terms), enabling hardware acceleration of HD video. Read more