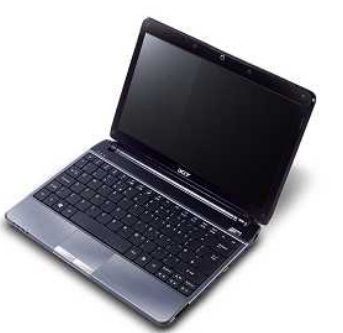 Acer has revealed the Aspire One 752 ultra-thin notebook. The Aspire One 752 is the update to the AAO 751 and as you can guess by the minor model change, there's not too much different. The AAO 752 is an 11.6-inch (1366 x 768) ultra-thin device powered by the Intel Celeron 743 ULV processor, GS45 Express Chipset and GMA 4500MHD graphics. It will support up to 4GB of DDR2 RAM and a 320GB HDD.
It certainly lives up to its 'ultra-thin' category name, measuring just 22m in thickness and weighing 1.40kg. It comes with a full-size Acer FineTip keyboard and multi-gesture touchpad. You'll also find a HDMI and VGA/LAN ports that are placed in the back corners of the body. Other features include Wi-Fi, webcam, Dolby-optimised audio and optional Bluetooth 2.1/integrated 3G. The battery is quoted to last for around 5 hours. Read more
June 23, 2009 at 12:28 pm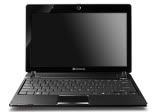 Acer owned, Gateway, has launched an 11.6-inch netbook of its own that may rival Acer's Aspire One 751. However, the Gateway LT3103u is a very different beast compared to the Aspire One 751. For one, rather than packing in an Intel Atom processor, the LT3103u goes for an AMD CPU (somewhat rare in the netbook space). You'll also find discrete graphics in the form of the ATI Radeon X1270.
The LED-backlit 11.6-inch screen comes with a high resolution of 1366 x 768 pixels. It's a very slimline model measuring just 1.03-inches in thickness and weighing 1.4kg (3.04lbs). It has a full-sized keyboard and multi-touch touchpad. It is powered by a 1.2GHz Athlon 64 L110 processor and the X1270 graphics comes with 256MB of dedicated memory.
Other features include up to 2GB RAM and 250GB HDD, card reader, 0.3MP webcam three USB ports and a 6-cell battery. You won't find Windows XP on this device, only Vista Basic. It will be available in two colours (NightSky Black and Cherry Red) when it launches shortly for $399.99.
Via Engadget.

Acer's 11.6-inch netbook, the Aspire One 751 has now seen pre-orders open at Amazon
and other online retailers in the US. The model was already on sale at Walmart stores, but up until now was not available online.
The Aspire One 751 has an 11.6-inch (1366 x 768) display powered by a 1.33GHz Z520 Atom CPU and GMA500 graphics. You'll also find 2GB RAM, a 250GB HDD, Wi-Fi (b/g/) and Bluetooth 2.0.
Amazon seems to only have the Windows Vista Home Basic available, but has a wide number of colours including Blue, Black, White and Red. The 3-cell model will set you back $399.99
, whilst the 6-cell model costs an extra $50 at $449.99
.
Via Portable Monkey.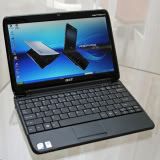 Despite reports to the contrary, Acer has confirmed that its 11.6-inch Aspire One AO751h netbook will be hitting US shores. We reported yesterday that Acer may be phasing out this model following poor sales and the introduction of a new 11.6-inch CULV-based Timeline model next month.
However, according to Laptop Mag, the A0751h will be hitting US retail by the end of this month. The model is available now at WalMart (though it is not listed on Walmart.com). It will also be sold at Amazon, Target.com, Shopko and Office Max starting on June 14, RadioShack on June 15, J&R and PC Richard on June 21 and Staples on June 28. Read more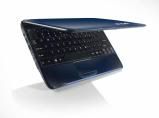 Acer is planning to launch an 11.6-inch ultra-thin model, which is based on Intel's CULV platform, in July according to Digitimes. The new model will fit in Acer's Timeline series of ultra-thin notebooks and will be manufactured by Quanta.
We recently heard that Acer is looking to rein back shipments of its 11.6-inch Aspire One 751 (AO751h) netbook, following disappointing sales. The report goes on to say that Acer will either look to phase out the 751 or drop its price when the new 11.6-inch ultra-thin launches to clearly define the difference between both 11.6-inch offerings.
Specifications for this new 11.6-inch ultra-thin are unknown right now, although it looks like Acer has realised that one of the shortcomings of the Aspire One 751 was its 1.33GHz Z520 Atom CPU. The Timeline series of notebooks is based on Intel's Celeron CULV platform and there is no reason why this new model wouldn't support the same processor. At least with this platform, Acer would make the most out of its 1366 x 768 display by enabling smooth HD 720p content.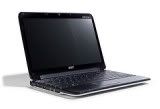 Acer is reportedly reducing volumes of its 11.6-inch Aspire One 751 netbook due to disappointing sales. Industry sources say that sales of the 11.6-inch netbook have not met expectations, with consumers picking 10-inch models instead, that offer better mobility.
Quanta Computer who manufactures the netbook is said to be winding down volumes. This seems like a strange move, especially since the 751 (or AO751h as it is known in the US) has not yet made it to US shores. Pre-orders only recently went up from our quick look around. Demand may start to pick up as the price inevitably declines.
The Aspire One 751 has mainly been criticised for poor hardware performance (mainly down to the Z520 Atom processor), despite offering an attractive and slim chassis with high-resolution display.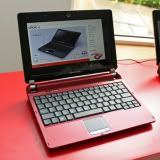 We first heard of the 11.6-inch Packard Bell dot m and 10.1-inch dot s netbooks back in early April. Whilst the European launch details were revealed, we didn't have any news on the UK side of things. Well the official UK pricing details have now been announced – the smaller dot s will cost £299 whilst the dot m will cost £369 when it launches in July.
Acer-owned Packard Bell, has based the 11.6-inch dot m netbook on the Aspire One 751. If you compare them side by side, the keyboard and hinges look similar. Things are slightly different under the hood, with it powered by a AMD Athlon L1110 CPU and will support memory up to 2GB and a hard-drive up to 320GB. Other options for the dot m include an Intel Atom CPU, Windows Vista and 3G. Read more
Following on from their recent Samsung N120 dismantling, Netbook Italia have moved onto the 11.6-inch Acer Aspire One 751. Whilst many of the reviews have bemoaned about the low performance under the hood, there's no denying it's an attractive netbook with glossy high–def display, full-sized keyboard and ultrathin chassis.
The Aspire One 751 already provides separate access panels for the HDD, memory and Wi-Fi. When opening the Wi-Fi slot, it can be seen that there are two Mini PCI-E slots with only one in use. The 751 is completely taken apart in the disassembly guide, the motherboard and internals are all laid out for all to see. Modders out there can add 3G HSDPA functionality to the 751. See a selection of pictures after the jump. Read more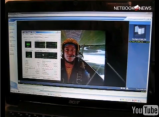 One of the complaints from the recent Acer Aspire One 751 review, was that the 1.3GHz Z520 Atom processor was just not powerful enough for this 11.6-inch slender netbook. Now Riccardo from NetbookNews.it has come out with the benchmarks to highlight the same point. He says that you shouldn't expect anything more from the netbook but basic web browsing and use of word documents and spreadsheets.
YouTube HQ (not HD) videos played okay, despite a CPU load of near 100 percent. However, HD Vimeo videos were unwatchable. So poor were the results that he ended up re-installing the operating system. He had thought that there was something wrong with the configuration. Whilst the HDD and RAM perform satisfactorily, he concludes that the poor performance is down to the Z520 CPU. A performance benchmark comparison chart against other netbooks is attached after the break.
It also seems that Acer is shipping a 4400mAh rated 6-cell battery, rather than the 5200mAh battery suggested by Acer's website. The Aspire One 751 has a suggested retail price of £379.99 and is expected to be available from next week, along with the Aspire One D250 which will retail for £329.99. A 3G version of the D250 will set you back a pricey £479.99. Read more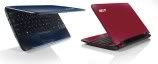 Whilst the 10.1-inch Acer Aspire One D250 and 11.6-inch Aspire One 751 have been announced for the European markets for a few weeks now, it has now officially launched in the US market. The D250 has a suggested retail price of $298 whilst the 751 will set you back $379.99. The press release says that both models should be available in retail channels now.
The specifications for both appear to be the same as that announced for Europe. The 11.6-inch Aspire One AO751h has a HD resolution of 1366 x 768 pixels and sports a full size keyboard. The 751h is certainly a looker with its slender lines measuring just 1-inch in thickness. The Aspire One AOD250 has a 10.1 inch (1024 x 600) display and is thinner than its predecessor. The specifications are pretty run of the mill, with a N270 Atom CPU, 945GSE chipset, 1GB RAM and a 160GB HDD. The full specs are attached after the break. Read more
We have already seen a lacklustre review for the Acer Aspire One 751, but that didn't stop Riccardo from NetbookNews.it wanting to test the 751 himself. He has posted a video of his first impressions along with the full unboxing.
The Aspire One 751 is a model we were quite interested in, mainly due to its stylish and slender design along with an 11.6-inch high-resolution display. Initial impressions seem to be positive, with an attractive, thin and lightweight design that rivals some 10-inch netbooks. The full-sized keyboard is comfortable. The 751 comes with a glossy display that is very reflective but isn't too much of an issue given the high brightness levels of the screen.
The main criticisms seem to be the fingerprint smudges on the glossy lid and slight keyboard flex. Also, for some reason, the 6-cell battery was rated at 4400mAh, whilst the manual indicates it should be 5200mAh. A full review is expected in the next few days in the meantime check out the video after the break. Read more
Pocket-Lint has posted the first English review of Acer's 11.6-inch Aspire One 751 netbook. Now whether one classifies an 11.6-inch device as a netbook rather than notebook is debateable. However, considering that Acer has bunched the 751 with the Aspire One family and Asus will be doing tagging their rumoured 11.6-inch device to its Eee line, it's a definition that consumers should get used to.
Overall, whilst they loved the design decisions made by Acer, which includes striking angles in a skinny form-factor, they felt it was let down by a poor keyboard and weak performance. Whilst they welcomed the higher resolution not normally seen in netbooks at 1366 x 768 pixels, they felt it was underpowered, limiting the ability to watch HD content. They awarded the 751 a 6/10 and felt that "it looks great out and about, but has so many issues, it is a nightmare to live with". Check out the key points of the review after the jump. Read more
Acer's 11.6-inch netbook, the Aspire One 751, is due to launch in the next few weeks and is already up on pre-order through a number of UK retailers including CCLOnline for £376.12 and Laptops Direct for £399.97. CCL is expecting stock in the next 2-3 days, so the 751 could start shipping by the end of this week.
The Aspire One 751 saw its official UK launch last week, along with a full list of detailed specs. The 751 will come with a 1366 x 768 LED backlit display, powered by a 1.33GHz Z520 Intel Atom processor and Intel's newer US15W (Poulsbo) chipset. What we didn't have though is any official press images of Acer's netbook. The 751 definitely has some sleek looks measuring just 1-inch in thickness and weighing 1.25kg. We have included the official shots after the break.
Also, after the jump, we include a video demo of the 751 in action, hosted by Acer's UK MD, Bobby Watkins. A couple of new things we learned is that pricing is expected to start at £379 (in line with the above pre-order prices) rather than the £349 price quoted last week. Also, battery life was said to be 5 hours with the 3-cell battery and 9 hours with the 6-cell battery. I imagine this is a mistake as the official specs on Acer's website point to 4 and 8 hours of battery life respectively. Read more
The Acer Aspire One 751 was officially announced for the UK market at a London event yesterday. The 11.6-inch Aspire One 751 will be priced from £349 when it launches in mid-May. This seems like a very reasonable price to us, especially for a netbook that has an 11.6-inch LED backlit screen with a resolution of 1366 x 768 pixels.
The 751 will be powered by a 1.33GHz Z520 Intel Atom processor and the US15W (Poulsbo) chipset. It will come with 1GB of RAM, 160GB HDD, a multi-card reader and Dolby Pro Logic Sound. Wireless connectivity will come in the form of Wi-Fi (b/g), Bluetooth 2.0 as well as optional 3G support. It seems that you will also be able to choose between Windows XP and Windows Vista Basic for your operating system. Read more