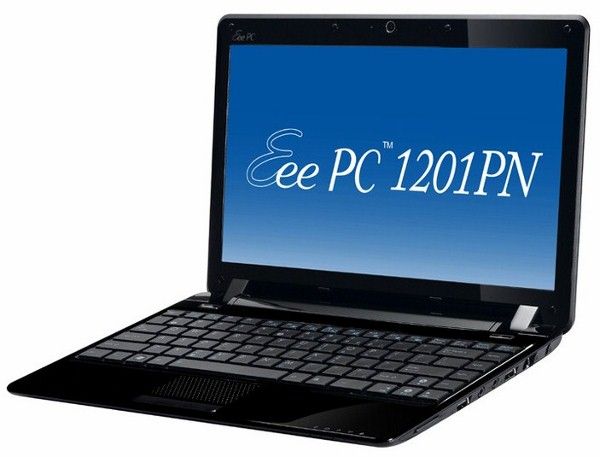 The first review of the Asus Eee PC 1201PN has popped up courtesy of Laptop Mag. The 1201PN is the latest model to use the same 12.1-inch 1201 netbook chassis and this particular model comes with a single-core N450 Atom and next-generation ION without Nvidia Optimus technology.
They found that the Eee PC 1201PN improved on its predecessor (the dual-core 1201N with first-gen ION) in two ways. The first being the fact that it lasts 40 minutes longer (4h 33m) and the second being better 3D performance. They continued to like the comfortable keyboard and the fact that it has a HDMI output. On the negative side, they found that performance was sluggish compared to the 1201N, the mouse touch buttons were a tad stiff and the 0.3MP webcam was a bit poor given the current 1.3MP standards. Click here to read the full review.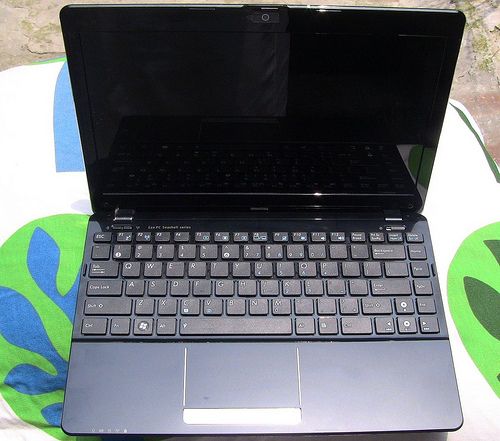 Asus' upcoming 12-inch flagship netbook, the Eee PC 1215N, is set to include a dual-core Pine Trail processor, next-generation ION as well as Nvidia Optimus technology. We knew that much already, but now NetbookNews has managed to get hold of a pre-production sample and spilled the beans on additional specs, benchmarks as well as a good look at the unit itself.
The Eee PC 1215N tested came with the 1.66GHz dual-core D510 Pine Trail processor that is normally found in nettops. It was initially thought that the netbook would come with the upcoming 1.5GHz N550 dual-core processor that would have had greater power efficiency, but maybe Asus have decided against waiting for the new chip. Read more
January 8, 2010 at 2:14 pm
The 12.1-inch Asus Eee PC 1201N is widely recognized as one of the fastest netbooks on the market right now. Hardly surprising considering it includes a 1.6GHz dual-core Atom 330 processor and Nvidia ION chipset.
However, it looks like Asus is planning on releasing another model in the 1201 Seashell netbook range (we already have the 1201HA and 1201T too). The new Eee PC 1201NL was spotted at CES with a single-core 1.6GHz N270 Atom and Nvidia ION chipset. It will be sold with Windows 7 Starter rather than Windows 7 Home Premium, found on the 1201N. Read more
December 25, 2009 at 12:10 am
Laptop Mag has pitted the four current ION netbooks on the market against each other. This includes the dual-core Asus Eee PC 1201N, HP Mini 311, Lenovo S12 ION and Samsung N510. They compared each of the four across a number of categories including battery life, value for money, design as well as video and gaming performance.
It's probably not surprising to hear that the Asus Eee PC 1201N won most of the performance tests, whilst the HP Mini 311 won best design and value for money. The Samsung N510 came out on top in terms of battery life. Choosing a winner seems a bit subjective as people will value different features more strongly than others. Click through to find out who the overall winner was.
Update: Engadget also has a good write-up of the above four ION netbooks head-to-head.
December 18, 2009 at 11:40 am
The Asus Eee PC 1201N netbook always had the building blocks to be a raring success. It combines the much sought after Nvidia ION chipset with a dual-core 1.6GHz Atom 330 processor. This is the first time we have seen such a combination from one of the big netbook manufacturers and judging by HotHardware's review, Asus is onto a winner.
The dual-core CPU was quick in their benchmarks and the inclusion of Nvidia ION meant that the ability to play even recent games was possible. Under their real world battery testing, the battery lasted for 3 hours and 23 minutes. This is obviously lower than the claimed 5-hour battery life but it was achieved with 50 percent brightness, Wi-Fi & Bluetooth switched on. Read more
December 17, 2009 at 7:39 am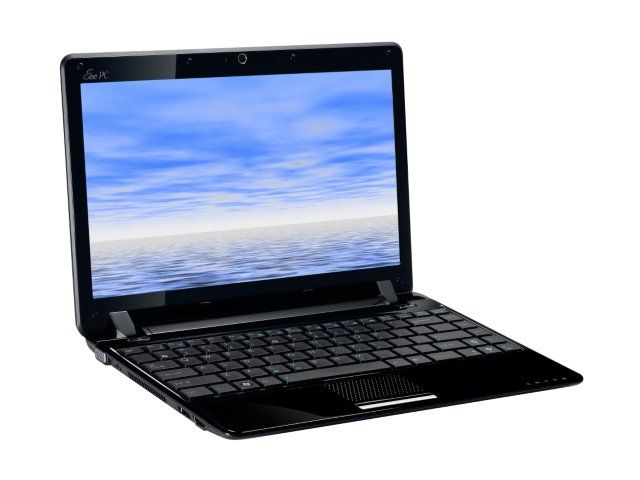 Judging by the Amazon pre-order it was widely expected that the ION-powered dual-core Eee PC 1201N would not be available until mid-January. However, Newegg has come up trumps and has the 12.1-inch netbook in stock for $499.99 with free shipping. That means that if you order now there's a good chance of getting it under the Christmas tree!
A quick reminder on the specs: the 1201N will come with a 12.1-inch (1366 x 768) display, 1.6GHz dual-core Atom 330 processor, Nvidia ION, 2GB RAM, 250GB HDD and Windows 7 Home Premium.
Via Netbooked.
December 14, 2009 at 4:54 pm
We have already seen some hands-on impressions of the 12.1-inch Asus Eee PC 1201N netbook, but we are now treated to some more detailed performance results of the dual-core ION powered netbook. Blogeee did some exhaustive testing on battery life and the results were quite surprising. Noti also did some benchmark performance testing.
Both sites praised the machine and found it to be a great 'bridge' device between netbooks and ultra-thin devices. Build quality was reasonably solid although Noti found the battery to be a bit loose. Overall performance was very good with multi-tasking proving no problem for the 1201N. Read more
December 11, 2009 at 9:11 pm
The Asus Eee PC 1201N dual-core ION netbook is not set to hit US/UK shores until next month, but it appears that a lucky few have already got hold of the powerful device. Pierre over at Blogeee has a very thorough selection of photos of the netbook including a number of hands-on videos. The videos are in French but it's not hard to get the gist of what's going on.
Pierre also compares the 1201N to other netbooks but unfortunately there are no benchmarks or battery life results, this will come later. However Vention from Noti did manage to do some graphics benchmarks against the HP Min 311 (also ION-powered).
Interestingly, the performance between both machines were very similar. The Asus 1201N was slightly ahead in 3DMark2006, but was behind in 3DMark 2003 and 3DMark2005. I'm looking forward to seeing the results comparing more CPU-intensive tasks to see how the dual-core processor of the 1201N fares against traditional single-core netbooks. Check out the graphs after the break. Read more
December 4, 2009 at 10:33 am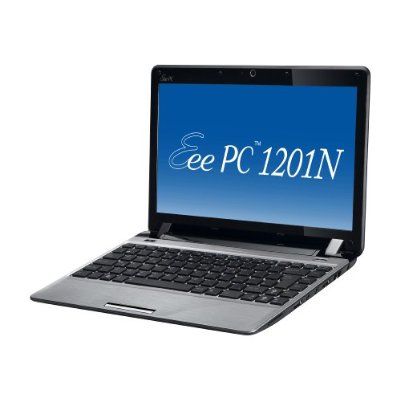 Asus' dual-core ION-wielding Eee PC 1201N netbook has hit pre-order on Amazon.com for $499.99
. It is available in both black
(1201N-PU17-BK) and silver
(1201N-PU17-SL) colours and has a release date penned in for 15th January 2010. This is a month later than was expected in the US.
No UK pre-orders have popped up so far, but that US launch date is in line with what Asus has previously told us was penned in for the UK market. Hopefully, not too long to wait for a belated Christmas present to yourself. Click here for the lowdown on specs.
Via Engadget.
December 1, 2009 at 10:18 pm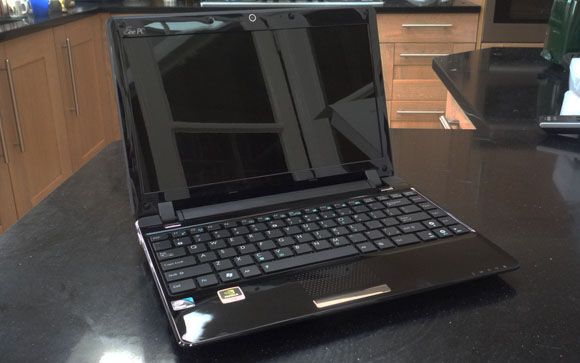 Whilst we are waiting for the 12.1-inch ION-breathing Asus Eee PC 1201N to hit UK shores in mid-January, the guys over at ElectricPig have already managed to unbox a unit. As part of the Seashell range, it's no surprise that it looks very similar to the 11.6" 1101HA and 10.1" 1005HA netbooks.
This includes a dimpled touchpad and clam shell design. This particular model comes with a chiclet keyboard though, rather than the flat keys seen in the rest of the Seashell range. The model is due to retail for £399 and will come with a dual-core 1.6GHz Atom 330 processor along with the Nvidia ION chipset.
November 30, 2009 at 11:55 am
The Asus Eee PC 1201HA sits oddly with the rest of the '1201' lineup. Unlike the ION 1201N and AMD Congo-powered 1201T, the 1201HA sits at the bottom of the pack without too many redeeming features. In fact it is much like a 12.1-inch version of the 11.6-inch 1101HA. It sports the same 1.33GHz Z520 Atom processor, 1GB RAM, 160GB HDD and even comes with Windows XP.
Other features include Wi-Fi (b/g/n), three USB ports, card reader and a 6-cell battery good for 5.5-7 hours. No Bluetooth here I'm afraid. The Eee PC 1201HA netbook is now on sale in the US for $329.99 at Best Buy. Only a black model is listed currently.
Via Netbooked.
November 25, 2009 at 4:26 pm
The dual-core ION armed Asus Eee PC 1201N netbook appears to be on the wish list of many. Not only does it offer cutting edge netbook specs, it is also priced very competitively at £399/$499.
The guys over at MobileandNotebook scored some hands-on time with the device. They handled a pre-production unit and felt it was solid and well built. You can check out their video after the break. The full specifications can be found in our previous post here. Read more
November 20, 2009 at 9:52 am
Asus UK has officially confirmed that the dual-core ION-powered Eee PC 1201N netbook will be coming to the UK. It will be priced at £399 (including VAT) and is set to launch "around mid January".
This seems like an aggressive price point to us, especially considering the fact that one of the other ION-powered netbooks on the market, the 11.6-inch Samsung N510, has the same RRP but only comes with XP and a single-core 1.66GHz N280 Atom processor.
The Eee PC 1201N will come with a dual-core 1.6GHz Atom 330, 12.1-inch display and Windows 7 Home Premium. The specifications are as revealed yesterday, although we've listed them again after the break. Read more
November 19, 2009 at 8:34 am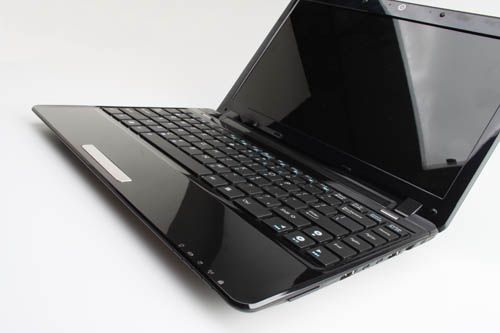 After months of speculation, Asus has officially announced the Eee PC 1201N netbook. This 12.1-inch netbook is powered by a dual-core 1.6GHz 330 Atom processor, Nvidia ION graphics and Windows 7 Home Premium. The 1201N will sell for $499 (in black and white) when it launches in the middle of December.
You won't find any surprises in the specifications, which are the same that we've covered previously. You'll get a 12.1-inch LED backlit display with a resolution of 1366 x 768 pixels. Models will come with either 2GB or 3GB DDR2 RAM and a 250GB/320GB HDD. 500GB of free online storage for 12 months is also provided via ASUS WebStorage. Wireless connectivity is taken care by Wi-Fi (b/g/n), Bluetooth 2.1. Other features include HDMI out, a 0.3MP webcam, card reader and three USB ports. Read more
November 12, 2009 at 10:55 pm
Surely there must be some official news on the dual-core ION-powered Asus Eee PC 1201N soon. Just last week it appeared for pre-order in Italy and now it has hit pre-order in the US. Excaliber PC has the 12.1-inch netbook listed for $499 including free shipping. The model listed (1201N-PU17-BK) confirms what we've previously heard.
It has a dual-core 1.6GHz Atom 330 processor, ION graphics, 2GB RAM, 250GB HDD & Windows 7 Home Premium. Other features include a 0.3MP webcam, Bluetooth, Wi-Fi (b/g/n), HDMI and a 6-cell battery.
This certainly looks like the netbook that many have longed for, the only thing that may work against it is battery life. Asus UK said an official announcement on the 1201N was expected this week, but we've not heard anything so far.
Thanks Bob!