April 11, 2010 at 5:47 pm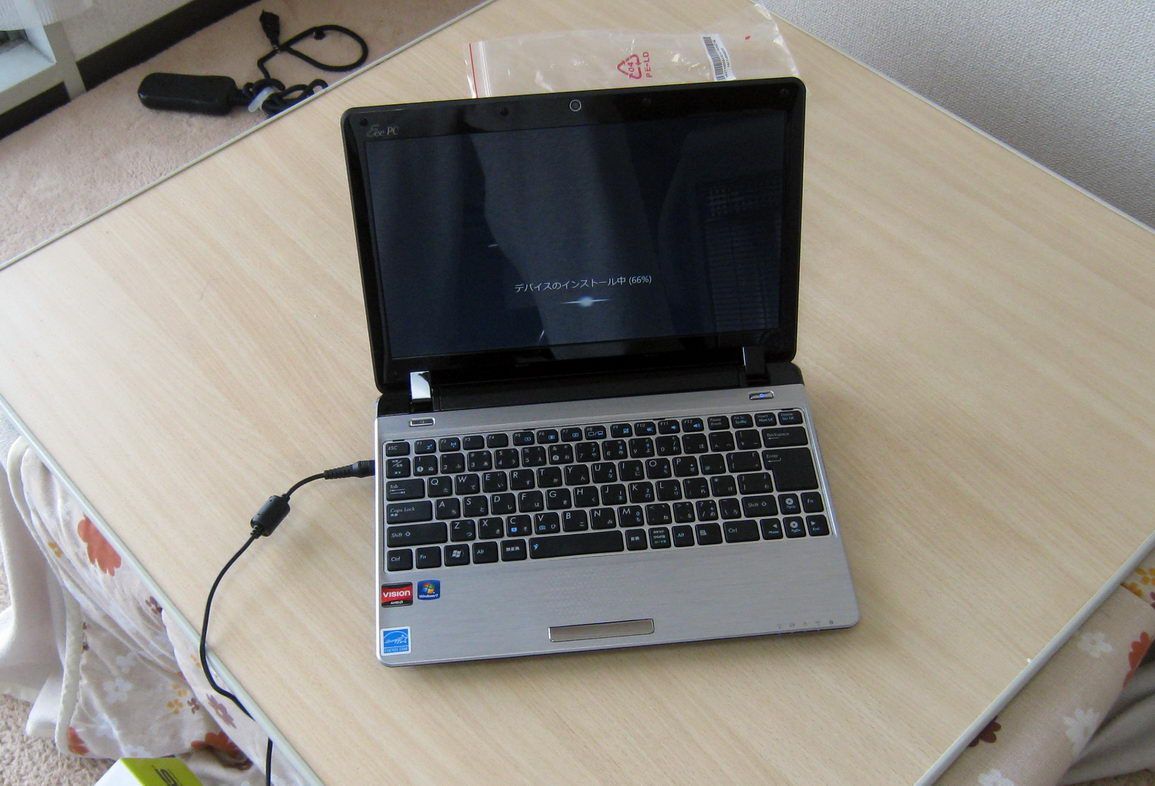 The Asus Eee PC 1201T netbook comes with the 1.6GHz AMD Athlon Neo MV-40 processor and ATI Radeon HD 3200 graphics. It recently went on sale in the US (minus the OS) and Peter from Netbooked has one to unbox.
As you would expect the chassis is almost identical to all of the other Eee PC 1201 series and very similar to the UL20A. It comes with a single slot access panel to change the RAM, but you won't find a HDMI port on this particular model. Check out his unboxing after the break. Read more
The AMD-powered Asus Eee PC 1201T netbook is now shipping in the US. Retailer Newegg has it on their site for a reasonable $389.99, although it's worth noting this exclusive edition ships without an operating system included.
The 1201T is a 12.1-inch netbook with 1366 x 768 resolution display. It is powered by an AMD Athlon Neo MV-40 processor and comes with ATI Radeon HD 3200 graphics, 2GB RAM and 160GB HDD. Other features include Wi-Fi (b/g/n), a 0.3MP webcam, 6-cell battery, card reader and three USB ports.
For more information, check out Laptop Reviews Central.
February 8, 2010 at 1:32 pm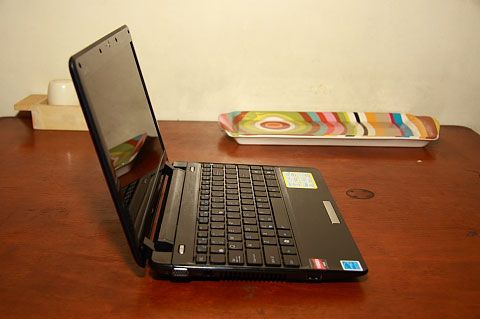 Asus is certainly making the most out of its 12.1-inch netbook chassis. It currently has four netbooks sporting 12.1-inch (1366 x 768) displays. This includes the dual-core ION 1201N, the single-core ION 1201NL, the Z-series Atom 1201HA and finally the AMD Congo powered 1201T.
The guys over at Yugatech have tested the Eee PC 1201T. Whilst they liked the Seashell design, chiclet keyboard, crisp display and touchpad, they found it hard to get excited about its poor battery life and only slightly above-average CPU performance. Read more
January 8, 2010 at 2:14 pm
The 12.1-inch Asus Eee PC 1201N is widely recognized as one of the fastest netbooks on the market right now. Hardly surprising considering it includes a 1.6GHz dual-core Atom 330 processor and Nvidia ION chipset.
However, it looks like Asus is planning on releasing another model in the 1201 Seashell netbook range (we already have the 1201HA and 1201T too). The new Eee PC 1201NL was spotted at CES with a single-core 1.6GHz N270 Atom and Nvidia ION chipset. It will be sold with Windows 7 Starter rather than Windows 7 Home Premium, found on the 1201N. Read more
December 19, 2009 at 1:00 pm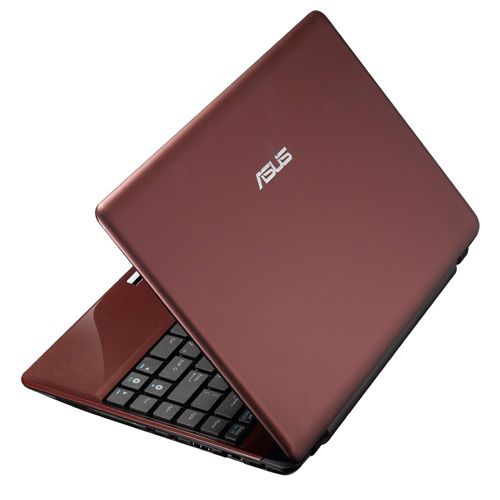 Asus has a number of 12.1-inch models in its netbook range, the vanilla 1201HA, the ION 1201N and also the AMD-powered 1201T. The Asus Eee PC 1201T has now gone official with its own product page on the Asus site.
The specs confirm what we had heard previously and unfortunately this particular model lacks a HDMI port. You do get a netbook powered by a 1.6GHz AMD Congo MV40 processor, 2GB Ram and 250GB HDD though, with a 6-cell battery rated to last for six hours. Check out the full specs after the break. Read more
November 30, 2009 at 11:55 am
The Asus Eee PC 1201HA sits oddly with the rest of the '1201' lineup. Unlike the ION 1201N and AMD Congo-powered 1201T, the 1201HA sits at the bottom of the pack without too many redeeming features. In fact it is much like a 12.1-inch version of the 11.6-inch 1101HA. It sports the same 1.33GHz Z520 Atom processor, 1GB RAM, 160GB HDD and even comes with Windows XP.
Other features include Wi-Fi (b/g/n), three USB ports, card reader and a 6-cell battery good for 5.5-7 hours. No Bluetooth here I'm afraid. The Eee PC 1201HA netbook is now on sale in the US for $329.99 at Best Buy. Only a black model is listed currently.
Via Netbooked.
November 29, 2009 at 11:49 am
Details of the Asus Eee PC 1201T have emerged. We already knew of such a model number, when the manual for the 1201HA and ION-powered 1201N made an appearance. However, we didn't know what kind of specifications it would sport. All we knew was that it lacked the HDMI port seen on the 1201N and had only two USB ports.
The Asus Eee PC 1201T was launched at a Chinese press event yesterday, lifting the lid on the 1201T spec-sheet. We now know that it will be powered by the 1.6GHz dual-core AMD Congo MV40 processor. It will come with 2GB DDR2 RAM and a 250GB HDD. Read more
October 22, 2009 at 12:51 pm
The manual for Asus' upcoming 12.1-inch Eee PC netbook series is now live. Whilst we know quite a bit about the Eee PC 1201HA, information on the 1201N has been subject to rumour, but is believed to be equipped with ION graphics and a dual-core processor.
Interestingly the manual gives details on both models and shows the port differences between them too. We can see from the schematics that the 1201N does indeed include a HDMI-out that is not found on the 1201HA, in all likelihood confirming the ION chipset. The manual also talks of an Eee PC 1201T model that appears to lack the HDMI. It seems similar to the 1201HA but only has two USB ports compared to the three found in the 1201HA. Read more