January 3, 2010 at 1:33 pm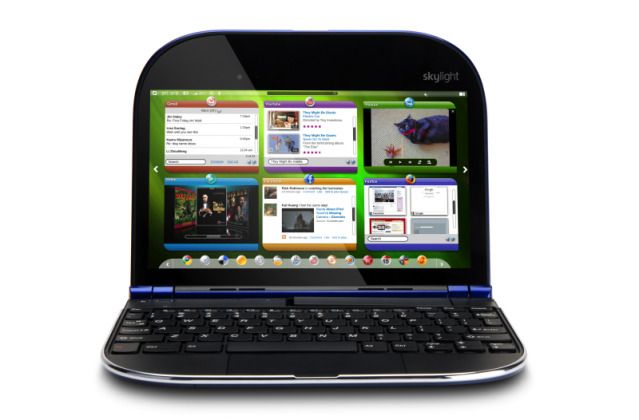 Lenovo is set to announce the Skylight smartbook at CES next week. The tipster who gave us a heads-up on the Ideapad S10-3t has given us the first details of the new smartbook.
The Lenovo Skylight is the company's first smartbook, powered by the ARM-based Qualcomm Snapdragon chipset. It will launch in the US in April, where one will be able to purchase the Skylight on a standalone basis through Lenovo.com for $499 or on a two-year AT&T 3G data contract. The Skylight will then be available in Europe and China later in 2010. Read more
November 12, 2009 at 9:03 pm
As expected, Qualcomm's CEO, Paul Jacobs, revealed one of the first smartbooks expected to hit the market. The device was announced at a Qualcomm investor day in New York. Information on the new device is sparse, however what we do know is that the new smartbook will be powered by Qualcomm's Snapdragon chipset, manufactured by Lenovo and sold in the US through AT&T.
There is a crude image of the device lifted from the investor webcast that shows a red device with a homescreen split into six widgets. Jacobs said that the device was thinner than a Palm Pre and it certainly seems very thin. The device will also have full Flash 10.1 support and sport a high-resolution display. A formal launch is expected during CES in January 2010. Check out the first image of the device after the break. Read more
October 13, 2009 at 8:15 pm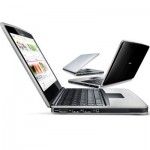 Nokia has teamed up with AT&T to sell the Booklet 3G netbook for an upfront cost of $299 as long as you sign up for a two-year data contract costing $60 per month (5GB data). As with most other carriers offering netbooks on contracts, the lifetime cost is not cheap. The contract itself will cost $1,440 over those two years and that's before adding the upfront cost of $299. However, AT&T has promised that other pricing options will also be available soon.
If you want to go it alone, then the Nokia Booklet 3G can be bought for the unsubsidised price of $599, exclusively (in retail) through Best Buy stores. Nokia once again emphasized a "true 12 hour" battery, but this is based on Mobile Mark '07, which doesn't use wireless activity in its tests. Therefore, I'd take that number with a pinch of salt. It will launch in the US with Windows 7 on October 22nd.
The Nokia Booklet 3G has a 10.1-inch (1280 x 720) display, measures just 20mm thick and is powered by a 1.6GHz Z530 Atom CPU. Other features include Bluetooth, HDMI-out and a 1.3MP webcam.
We recently reported that AT&T was considering rolling out its 3G netbooks nationwide, after successful trials in Atlanta & Philadelphia stores. This now seems to be the case, AT&T has announced that it will roll out 3G netbooks across all of its 2,200 stores & website by the summer.
"It's clear there's a demand for mini laptops," said Ralph de la Vega, president and CEO of AT&T Mobility and Consumer Markets. "Our customers in the Atlanta and Philadelphia markets have responded well and the response isn't limited to a specific demographic. We're getting interest from tweens, teens, young adults, moms on the go and small business owners. Consumers and small business customers really seem to be attracted to the convenience and portability of this connected device."
AT&T's trials involved testing a $40-per-month fee for 200 megabytes of data downloads to netbooks, or $60 service for 5GB of downloads. The company plans to sell 3G netbooks from Dell, Acer and Lenovo. Pricing plans for the new netbooks will be announced at a later date.
April 24, 2009 at 11:05 pm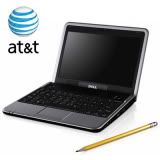 AT&T is putting its weight behind netbooks using ARM processors, calling them the "next big step," according to EE Times. Glenn Lurie, president of emerging devices for AT&T's wireless group, said that he expects AT&T to offer ARM/Linux netbooks in addition to present-day x86 devices. Lurie claims that a wide variety of netbooks are on the way.
"There are a lot of people who will dive in and build netbooks, including folks like cellular or wireless OEMs who never built a computer before. There will be a lot of innovation around what a netbook looks like and what the use cases are, and we will see this evolve very quickly," he added.
AT&T has signalled its support for any netbook CPU that will come to the wireless broadband party. At the beginning of this month, the carrier rolled out four subsidized netbooks – Acer's Aspire One, Dell's Mini 9 and 12 and LG's X110. Currently available only to shoppers in Atlanta and Philadelphia, the netbooks will be available nationwide later this year, the carrier says.
April 14, 2009 at 10:08 pm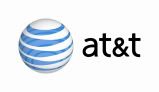 Earlier this month, AT&T started to sell subsidised Dell Mini 9 and Mini 12 netbooks across outlets in Atlanta and Philadelphia for a subsidised cost of $49.99. According to a company spokesperson, these trials have been a success. David Haight, VP of business development for emerging device organization at AT&T told BusinessWeek that the company is "very pleased with the early results" and is considering introducing the offer nationwide.
The promotion is available at eight AT&T retail locations in the Atlanta area. AT&T is offering similar netbook promotional rates with the purchase of DataConnect plans in eight retail locations in the Philadelphia area. Packages start at an upfront cost of between $49.99 to $249.99 depending on the data contract purchased. Verizon Wireless is also planning similar offers later this spring, following the lead of various European carriers.
April 2, 2009 at 11:27 am
AT&T already sells subsidised Acer Aspire One netbooks for an upfront cost of $99 plus a data contract. It has now adding the Dell Inspiron Mini 9 & 12 and a LG Zenia (maybe a rebadged X110?) to its offering across outlets in Atlanta and Philadelphia.
Packages start at an upfront cost of between $49.99 to $249.99 depending on which data contract is purchased. The AT&T Internet at Home and On the Go plans start at $59.95 for a two-year contract. Without the AT&T contract, these mini laptops range in price from $449.99 to $599.99.
The promotion is available at eight AT&T retail locations in the Atlanta area. AT&T is offering similar netbook promotional rates with the purchase of DataConnect plans in eight retail locations in the Philadelphia area. DataConnect includes a 200MB plan for $40 per month which seems quite pricey for a measly 200MB. There is also a 5GB plan for $60 for heavier data users.
Whilst it is obvious that these netbooks are not cheap, with the $60 plan costing $1,440 over the two-year period (excluding the upfront fee). However, if you were planning to take out a contract anyway then it makes sense to pick up a very cheap netbook while you're at it.
March 24, 2009 at 9:44 am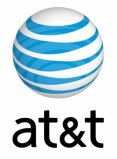 Now we really don't have much too much information on this story. However, it has emerged that AT&T will launch a $99 3G-enabled netbook this summer. The real interesting point is that the first netbook that AT&T releases will not feature a Windows operating system. Could this be an ARM-powered netbook that has been talked about so much? ARM's CEO already expects at least ten ARM-based netbooks to appear in 2009, so this could indeed be one of the first.
What would debunk that theory however is that the netbook is said to be manufactured by Dell. Now we know that Dell already offer Linux based netbooks so this could be a likely candidate. Either way, we hope to have more information on this soon.
Update: We have just come across some comments from Dell founder and Chief Executive, Michael Dell, that may just corroborate the view that Dell wants to get into potentially lucrative wireless 3G data deals. "We want to get a larger share of the profit streams embedded in our growing installed base of the hundreds of millions of products we deliver," Mr. Dell said in a recent Q4 analyst conference call. "Opportunities like search services, 3G originations and other telecom opportunities."
Later, Mr. Dell added, "We have been particularly focused on 3G and agreements with carriers embedding 3G and using our own sales engines as well to sell 3G netbooks."