March 20, 2010 at 9:46 am
The Averatec N1200 10.1-inch netbook has pretty standard specifications (N450 Atom, 1GB RAM, 160GB HDD and Windows 7 Starter) but comes in an attractive chassis less than an inch thick weighing around 1kg (2.2lbs).
Laptop Mag has put the N1200 netbook through its paces and came back with mixed impressions. The design of the Averatec N1200 is one of the "best-looking netbooks yet" according to the reviewer, with its stylish aluminium lid. It also has a lightweight chassis and large touchpad that wins it brownie points. Read more
February 28, 2010 at 10:30 pm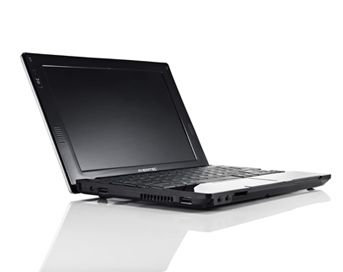 The Averatec N1200 doesn't break the mould when it comes to specifications. It is a 10-inch (1024 x 600) netbook that comes with a 1.66GHz N450 Atom processor, 1GB RAM, a 160GB HDD and Windows 7. However, it does have good looks on its side (well compared to previous Averatec efforts).
Other features include two USB ports, webcam, card reader and 2-cell 3200mAh battery. Its chunky 2.5-inches thickness belies the fact that the netbook weighs just 995g. No details on pricing or availability right now.
Via NetbookNews.de.
December 23, 2009 at 8:30 pm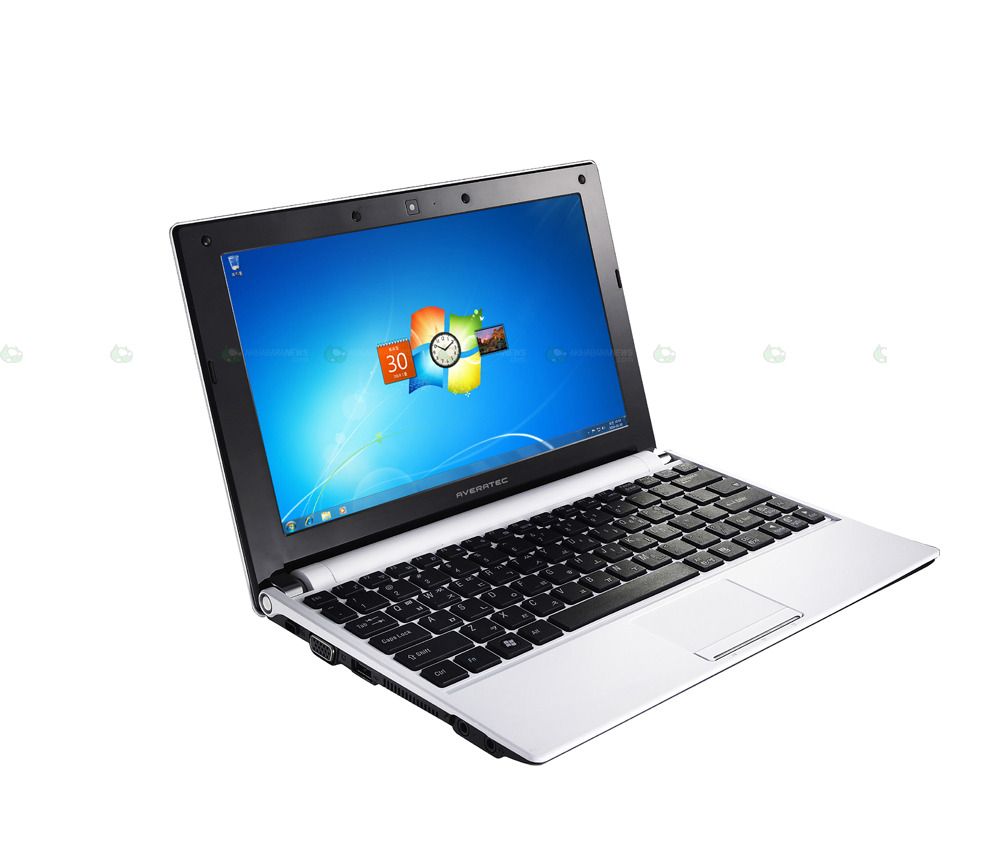 Averatec has announced the HS-105 netbook. The model looks well designed with an attractive slender chassis, chiclet keyboard and what looks like a 10.1-inch matte display.
Given all of the newly announced Pine Trail netbooks over the last few days you may expect the Averatec HS-105 to follow suit. Instead the netbook is powered by current Atom power in the form of a 1.6GHz N270 Atom processor and Intel 945GSE chipset.
It will support up to 2GB RAM and come with either a 160GB or 250GB HDD. Other features include Wi-Fi (b/g/n) and a 1.3MP webcam. There's no word on pricing or availability for now. Check out some larger pictures after the break. Read more
April 28, 2009 at 7:12 pm
Whilst Averatec are not the most well known brand when it comes to netbooks, this may be set to change with its next model. Averatec is set to launch a new netbook due in August or September which looks like a cross between Sony's Vaio P and Lenovo's Pocket Yoga concept and is rumoured to run Google's Android OS.
US-based Averatec is owned by a Korean company called TriGem. CEO Tae-Hyun "Tiger" Cho claims that this new device has been developed in-house "from scratch". Whilst the operating system has not been confirmed, Cho said that the "OS is going to be a surprise," however he also confirmed that it will be "a merger of cell phone and PC technology." It doesn't take a genius to work out that Google's Android is likely to be the front runner (unless Symbian is making moves behind the scene). Read more