November 10, 2009 at 3:49 pm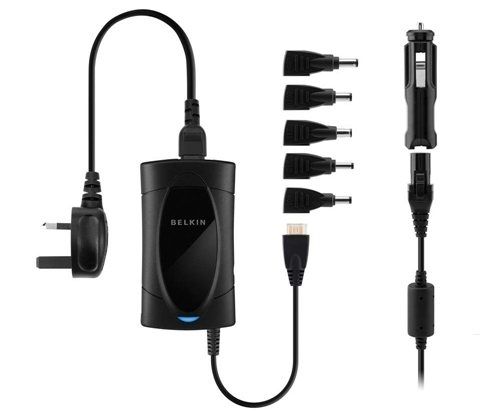 Belkin has today launched a couple of new netbook power adaptors. The adaptors appear to be quite slim (61.5mm X 111.5mm X 24.2mm) and have five interchangeable tips that will work with a number of netbook brands including Asus, Acer, Dell, HP, Samsung, and Toshiba. They also include an additional 5V USB power port, that can be used to charge mobile or MP3 devices.
Two netbook adaptors are being offered, a home/office one (F5L064qq/uk) that retails for £39.99 (€49.99) and a travel one (F5L065qq/uk) that costs £49.99 (€59.99). They will be available later this month in the UK and across Europe.