February 12, 2010 at 1:04 pm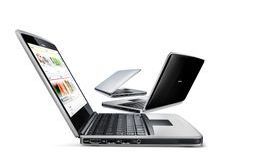 We thought we'd flag that the Nokia Booklet 3G netbook is now shipping through the Nokia store. We've already had a dig about the extortionate UK pricing (£649.00), which could buy you two netbooks from other manufacturers, but for those willing to part with their cash there's no doubt you'll be getting one of the prettiest netbooks on the market.
It has a 10.1-inch (1280 x 768) frameless display, encased in an aluminum chassis just 20mm in thickness. The Booklet 3G also boasts a 12 hour battery life, HDMI-out and embedded 3G. It is powered by the 1.6GHz Z530 Atom processor and comes with 1GB RAM (max), 120GB HDD and Windows 7 Starter. Read more
November 11, 2009 at 10:48 am
Reviews are starting to trickle out for Nokia's first entry into the netbook segment. It seems that the Booklet 3G has had a bit of a mixed reception. Yes, it has superb build quality and a long battery life, but most of the negatives mirror our initial take of the device back in early September.
Crunchgear found that the Booklet 3G was too generic and underpowered to be considered a great product. Even in general use, the netbook was laggy when it came to rendering web pages and loading YouTube videos. As this netbook will mainly be sold on contract they also felt it was "folly" to be locked into a contract for 2 years given the lack of power under the hood. Read more
September 10, 2009 at 10:05 pm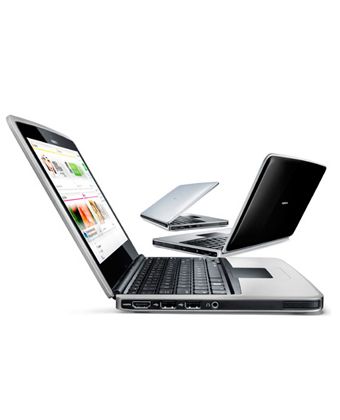 Nokia's first entry into the netbook space, the Booklet 3G, has officially hit pre-order via the Italian Nokia store. However, whilst the pre-subsidy cost was believed to be €575 at the recent Nokia World conference, the Booklet 3G has appeared for pre-order at €699.
This is exactly what we feared in our recent article "Opinion: Why the Nokia Booklet 3G is a disappointment". Nokia sometimes quote pre-tax prices for its product launches and it seems they have done the same here. Taking the €575 price and multiplying by a 20 percent tax rate brings us to €690, near enough the pre-order price.
Whilst, many felt that the €575 price was high enough as it was, it looks like the price-point will be a lot higher than people initially expected. Whilst there is no firm price for the UK yet, it's increasingly looking like it will be closer to the £600, rather than £500 mark. Despite the high price, the Booklet is likely to be offered via mobile contracts with a smaller upfront cost.
Via Notebook Italia.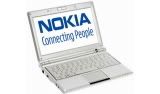 Over the weekend, a Finnish blog called Puhelinvertailu, unearthed a number of Nokia trademarks for possible upcoming handsets and devices. A steady flow of new devices were revealed including a new 'C' and 'X' series handset line-up as well as something called 'Nokia Money'. However, from our point of view, the most interesting tidbit from Finland's trademark database was the 'Booklet' name.
The trademark for the Booklet name was filed on 20 June 2009 using the following description: "Computers, laptops, smart phones; accessories for computers, laptops and smart phones." A sensible guess would be that this may the brand that Nokia might be releasing its oft-rumoured netbook/smartbook device.
Companies often trademark words and model numbers, but it does not mean they are going to use them. However, rumours of a netbook-type device have been going on for a while now so it certainly wouldn't be a surprise. Maybe we'll find out more during Nokia World in Stuttgart from 2nd-3rd September.
Via IntoMobile.