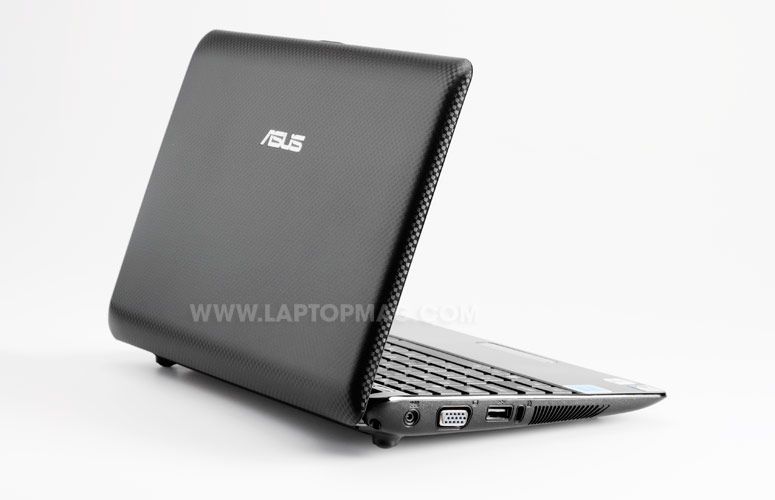 The Asus Eee PC 1005PR is like the 1005PE in most respects, however it differs by offering a high-resolution (1366 x 768) display and Broadcom Crystal HD media accelerator card. It is powered by a 1.66GHz N450 Atom processor and comes with 1GB RAM, 250GB HDD, Windows 7 Starter, Bluetooth 2.1, Wi-Fi (b/g/n), 0.3MP webcam and three USB ports.
LaptopMag has been putting 1005PR through its paces and found that the Broadcom chip wasn't as convincing with HD video content as Nvidia ION is. With no real benefit from HD web video, it falls short of Nvidia's dedicated graphics. Given some of the issues that many users are facing with the Broadcom chip (see Amazon comments here
) it may be best to steer clear until resolved. Read more
April 30, 2010 at 2:53 pm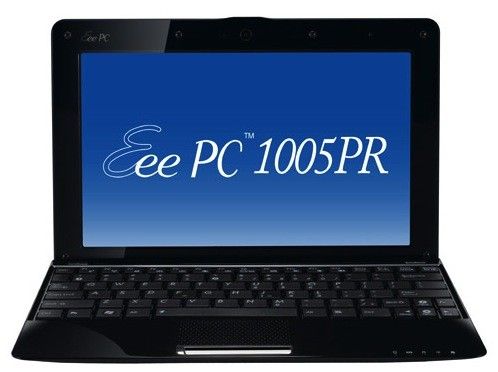 The Asus Eee PC 1005PR with high high-resolution (1366 x 768) display and Broadcom Crystal HD media accelerator is now shipping in the US through Newegg for $399.99 with free shipping.
Apart from that the specs shouldn't differ from other Eee PC 1005P netbooks including a 1.66GHz N450 Atom processor, 1GB RAM, 250GB HDD, Windows 7 Starter, Bluetooth 2.1, Wi-Fi (b/g/n), 0.3MP webcam and three USB ports.
Via Netbooked.
This is a strange one. Apparently, the UK version of the Samsung N220 netbook ships with a Broadcom Crystal HD media accelerator card, enabling 1080p video playback out of the box. Up until now, the only perceived difference between the N220 and N210 was that the N220 came with a two-tone coloured lid and subwoofer.
What is strange is that there is no mention of this inclusion anywhere on the Samsung site or retailer listings. Given that this is quite a marketable bullet point, it's difficult to understand why Samsung didn't want to sing 1080p compatibility from the rooftops, unless it is a very late addition. This only appears to be on the UK version, although we'd love to hear if any other Samsung N220's have the Broadcom Crystal HD card elsewhere in the world. Check out some photos of the "HD Playback" sticker after the break. Read more
January 22, 2010 at 1:04 pm
Those looking to enjoy high-definition video content on their netbooks currently have two main choices. The first is to seek out an Nvidia ION-powered netbook and the second is to get one installed with Broadcom's Crystal HD media accelerator card for $30.
The guys over at Laptop Mag did some tests comparing a Dell Mini 10 netbook with Broadcom Crystal HD card against the HP Mini 311 armed with the Nvidia ION chipset. Read more
December 30, 2009 at 10:25 am
XBMC (formally called Xbox Media Centre) was originally developed for the Xbox but has since moved over to the Desktop. It is an open source media player with support for Windows, Linux and Mac. Whilst it works well on the PC, it's even better used in a HTPC. It's so good in fact that I still have two original Xboxes with XBMC connected to two TV's in our household.
As an XBMC user for many years, I was very excited to hear that the development team has announced support for the Broadcom Crystal HD video accelerator across all three major platforms (Windows, Linux and OSX). This means hardware decoding of MPEG-2, H.264 and VC1 1080p video content will be coming to those netbooks with the Broadcom Crystal HD mini PCI-E (BCM970012) installed. Read more
December 21, 2009 at 7:41 pm
Broadcom has announced the BCM70015 Crystal HD video processor for OEMs designing netbooks using the next-generation Intel Atom Pine Trail platform. The chip is designed for HD video playback on netbooks.
The single-chip HD video decoder can provide video playback of a number of different codecs including H.264/AVC, MPEG-2, VC-1, WMV9, MPEG-4, DivX, Xvid and AVS. It also provides support for Adobe Flash Player (v10.1) and Windows Media Player (v12).
Whilst a genuine alternative to Nvidia's ION chipset, it is worth noting that Broadcom's solution is only applicable for video and not games (unlike ION). The BCM70015 will be available in mini PCI-E format, as well as having the motherboard option.
July 27, 2009 at 12:45 pm
Trying to get high-definition video content playback is a no-go for most netbooks out there. Even the latest Intel GMA500 graphics included in the Poulsbo chipset has poor driver support, which means you'll have to wait for ION-based netbooks to get some real HD goodness. However, Broadcom has an alternative with its Crystal HD Media Accelerator.
This PCI-E card enables "flawless playback of all internet steaming video" according to the company, along with support of 720p and 1080p (H.264) video content. It is currently included as an option with the HP Mini 110, although it hasn't appeared on other netbooks thus far. Not wanting to wait, Terracode decided to mod their Acer Aspire One with the HD accelerator (BCM70012). Read more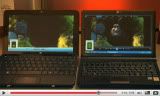 There have been many questions surrounding the Broadcom Crystal HD video accelerator, which gives you the ability to watch 1080p HD content on your lowly Atom-based netbook. The HP Mini 110 XP is one of the first netbooks that uses this Crystal HD solution and more are planned in the future.
Broadcom has given a video demonstration of this technology in action. Naren Sankar from Broadcom's Consumer Electronics Group, placed two 10-inch netbooks side-by-side. One HP Mini 110 XP (with Crystal HD) and a Lenovo S10 to the right of it. He played a 1080p h.264 video file on both and noted the differences. Read more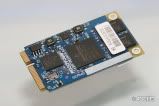 Trying to watch HD content on a netbook can be a trying experience. Whilst 1080p is a no-go for most netbooks, some are able to play 720p video through various tweaks and choosing carefully which software to use. Broadcom aims to make that work a thing of the past with its Crystal HE Media Accelerator.
This device enables "flawless playback of all internet steaming video" according to the company, along with support of 720p and 1080p (H.264) video content. It claims that using this accelerator (in PCI-E or Expresscard/34 format) means that HD content will not stutter, even with a 100 percent CPU load.
This accelerator will be used as an option in the newly announced HP Mini 110 XP Edition along with the rumoured Acer Aspire One 571. However, if you have a spare PCI-E or Expresscard slot, there's no reason you couldn't use this in your current netbook to give a boost to your video performance. These add-ons are in full production now. Check out some close-up pictures of this card after the jump courtesy of ASCII.jp. Read more
Adobe is working hard behind the scenes with both Nvidia and Broadcom to ensure that Adobe Flash gets GPU acceleration. They will look to upgrade Adobe's plugin resulting in smooth playback of HD flash video as well as lower CPU usage.
Without Flash acceleration, the Intel Atom processors inside netbooks are often incapable of playing large Flash videos from video sites. However, when GPU acceleration is enabled, viewing the likes of YouTube HD and Hulu will become more bearable on netbooks. Unfortunately, it doesn't look like this will be hitting any time soon, with Broadcom talking about H1 2010 for Flash Player support. Read more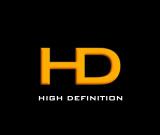 Intel's Pine Trail platform only has two chips compared to the three found in current Atom-based netbooks. The move means that the platform should be cheaper, have better performance and lead to great battery lives. However, by moving the GPU and memory controller onto the Pineview processor means that the graphics side may suffer.
Intel has realised this and has therefore certified a HD decoding chip from third-party Broadcom. This is likely to be a big blow to Nvidia, whose ION platform is compatible with Pineview. Intel will offer the Broadcom BCM70015 GPU as an option to its partners when the Pine Trail platform launches in Q4 2010. Read more