October 29, 2009 at 5:25 pm
Canonical has today announced the release of Ubuntu 9.10, nicknamed Karmic Koala. The latest version offers a faster boot-up experience, revamped audio framework, better disk encryption, improved 3G connectivity and a redesigned login experience. Ubuntu One, a suite of online services, has also been integrated as standard, enabling backup and syncing of files.
Users can activate the Ubuntu One service by launching it from the Applications menu in the GNOME panel. Firefox 3.5 is also included adding the private browsing mode and support for the HTML 5 video element.
The netbook-specific release, the Ubuntu 9.10 Netbook Remix (UNR) can be downloaded here. UNR integrates with the Empathy instant messaging program for text, voice, video, and file transfers. Average boot times are around the 26 second mark, with the Xorg starting in 15-seconds. Canonical has targeted a 10-second boot time for the next major release (Ubuntu 10.04) in 2010.
September 24, 2009 at 3:51 pm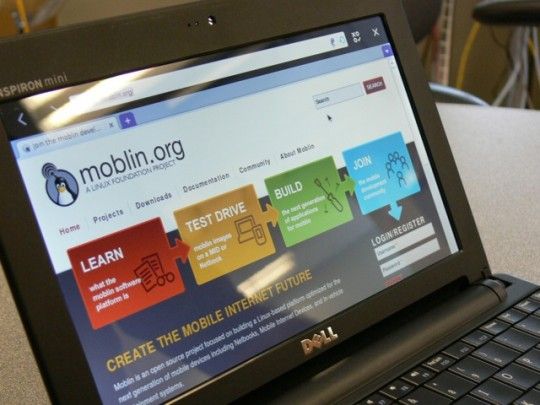 Dell is now shipping its Mini 10v netbook with the Ubuntu Moblin Remix Linux distribution. This particular version combines the interface & applications of Moblin 2.0 with the internals of Ubuntu 9.04. It is priced at $299 and comes with the typical Mini 10v's specifications (Atom N270 processor, 1GB of RAM, 160GB hard-drive).
This version has been labelled as the "Developer Edition" as it is still a work in progress. Despite this, Dell is shipping the Inspiron Mini 10v with it factory installed. If you already have the Mini 10v and just want to download the image click here. Check out a video demo after the break. Read more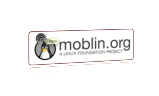 Moblin, the Intel-backed Linux operating system tailored for netbooks, has been growing in momentum over this past week at Computex Taipei. It has been pushing Moblin V2.0 along with the Linux Foundation, who took control of the project in April.
A number of operating system vendors (OSVs) have already committed to Moblin. This includes Linpus, who will offer its Moblin V2 Linpus Linux Lite in two versions, one with a Linpus UI and one with Intel's UI. Canonical will release an "Ubuntu Moblin Remix", whilst Novell demoed its SUSE edition of Moblin Version 2 on Acer and MSI hardware at Computex. Xandros also demonstrated its "Xandros Moblin 2 solution" on an Asus Eee PC in at Computex. Read more