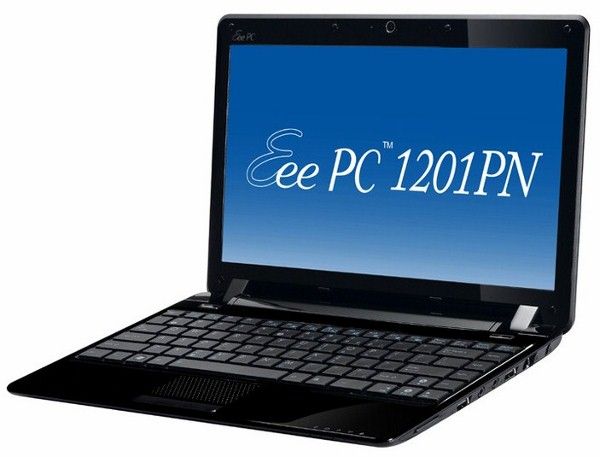 The first review of the Asus Eee PC 1201PN has popped up courtesy of Laptop Mag. The 1201PN is the latest model to use the same 12.1-inch 1201 netbook chassis and this particular model comes with a single-core N450 Atom and next-generation ION without Nvidia Optimus technology.
They found that the Eee PC 1201PN improved on its predecessor (the dual-core 1201N with first-gen ION) in two ways. The first being the fact that it lasts 40 minutes longer (4h 33m) and the second being better 3D performance. They continued to like the comfortable keyboard and the fact that it has a HDMI output. On the negative side, they found that performance was sluggish compared to the 1201N, the mouse touch buttons were a tad stiff and the 0.3MP webcam was a bit poor given the current 1.3MP standards. Click here to read the full review.
The Asus Eee PC 1201PN ION-powered netbook is now shipping at Amazon.com
. As of writing both the Black
(1201PN-PU17-BK) and Red
(1201PN-PU17-RD) models are in stock for $484. The Silver
model, however, is still at pre-order for the same price.
As a quick recap, the Eee PC 1201PN comes with a 12.1-inch (1366 x 768) display and is powered by a 1.66Ghz N450 Atom processor and next-generation ION. It is believed that this model does not come with Nvidia's Optimus technology, although we'll have to wait for official confirmation of this. Other specs include 2GB RAM, 250GB HDD (5400RPM), HDMI, W7 Home Premium, Wi-Fi (b/g/n) and a 0.3MP webcam.
Via Netbooked.
June 15, 2010 at 12:26 pm
Most new Asus Eee PC netbooks come with a complimentary 1-year 500GB trial to the company's WebStorage service. This basically gives you extra storage in the cloud that can be used for documents, media etc. To make the most of this Asus has introduced a new Android application available on all smartphones running Android 1.5 and above.
The app allows you to access your files on your smartphone as well as streaming movies and music over the cloud. You can also sync data between devices including photos taken on your phone. Popular document formats can also be transcoded on the fly to make it readable on the phone. The app is available now (search for ASUS WebStorage by eCareme) in the Android Market.
Asus has unveiled yet another 12.1-inch netbook today called the Eee PC 1201K. The model comes with a 1.4GHz AMD Geode NX 1750 processor (14w power consumption). The design is the same as all of the other 1201X Asus netbooks and this model will come with Windows XP.
Other features include 1GB RAM, Wi-Fi (b/g/n), a 0.3MP webcam, two USB ports and a 6-cell 47Whr battery good for only 2 hours of runtime. There´s no word on where Asus plans on marketing this machine or details on pricing right now. Read more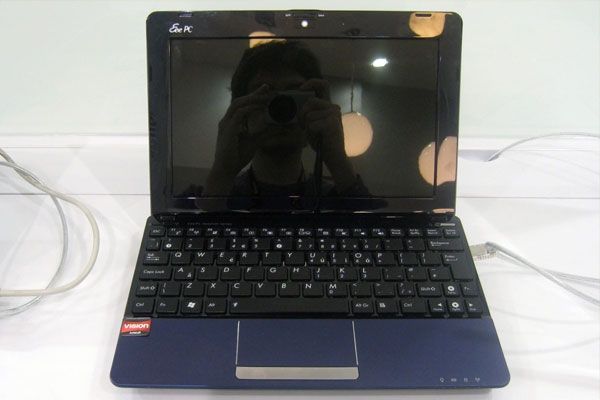 Another new 10-inch netbook the Asus Eee PC 1015 series cropped up today at Computex. The Eee PC 1015T looks very similar to the 1015P/PE range but will be powered by the AMD V105 processor and ATI Radeon HD 4200 graphics.
It comes with a chiclet keyboard, large touchpad along with a matte lid and glossy 10.1-inch (1024 x 600) screen. As with the ION-powered 1015N there is only a single access panel to upgrade RAM. It will come with a 6-cell 56Wh battery good for 6 hours and USB 3.0 too. There are no details on price and availability right now.
Via Netbooked.
Computex is underway and we are expected to hear about a host of new devices from a number of Taiwanese companies including Asus, Acer and MSI. To kick things off, Asus is showing off the Asus Eee PC 1015N netbook. The 1015N is the company's first 10-inch next-generation netbook and will come with Nvidia's Optimus technology.
Judging by the pictures it comes with a matte (smudge-free) lid, matte display, chiclet keyboard, large touchpad with single rocker bar, HDMI, three USB ports and a 6-cell battery. You will only be able to upgrade the RAM as no access panel has been provided for the hard drive. Pricing is expected to be around the €400 mark when it launches in H2 2010. Other specs are unknown right now, but we'll update this post as soon as we have them. In the meantime, check out some pics after the break. Read more
Whilst there are still no signs of the ION 2-packing Asus Eee PC 1201PN launching in the UK, it has seen its release in New Zealand. This single-core 1.66Ghz N450 Atom powered netbook is selling for AUD$799 in the region and users are already getting hands-on.
This particular model has 2GB RAM, 250GB HDD, Wi-Fi (b/g/n) and Windows 7 Home Premium. Hopefully this means the 1201PN will be landing in other regions very shortly.
Via Netbooked.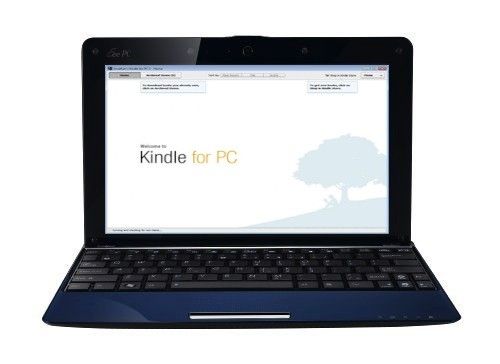 Amazon has teamed up with Asus to pre-install its Kindle for PC application on netbooks/laptops that are sold through Amazon.com. The e-book application will only come preloaded on select devices including the Eee PC 1005PE.
Whilst I agree the idea makes sense, personally I'm not too fond of pre-installed apps when I buy a new netbook / laptop. In fact to keep things fresh, the first thing I usually do is re-install the OS to get rid of the clutter. Also, the thought of actually reading a book on an LCD display for long periods fills me with pain. Now bring this onto a Pixel-Qi equipped device and it becomes a different story altogether.
Via Engadget.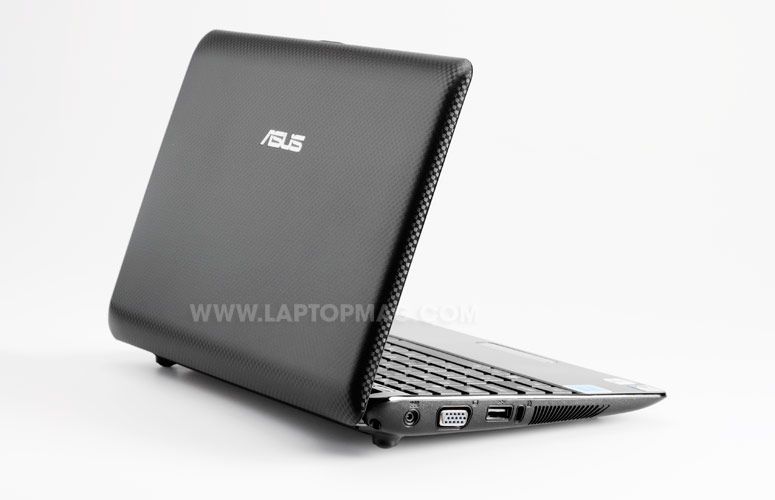 The Asus Eee PC 1005PR is like the 1005PE in most respects, however it differs by offering a high-resolution (1366 x 768) display and Broadcom Crystal HD media accelerator card. It is powered by a 1.66GHz N450 Atom processor and comes with 1GB RAM, 250GB HDD, Windows 7 Starter, Bluetooth 2.1, Wi-Fi (b/g/n), 0.3MP webcam and three USB ports.
LaptopMag has been putting 1005PR through its paces and found that the Broadcom chip wasn't as convincing with HD video content as Nvidia ION is. With no real benefit from HD web video, it falls short of Nvidia's dedicated graphics. Given some of the issues that many users are facing with the Broadcom chip (see Amazon comments here
) it may be best to steer clear until resolved. Read more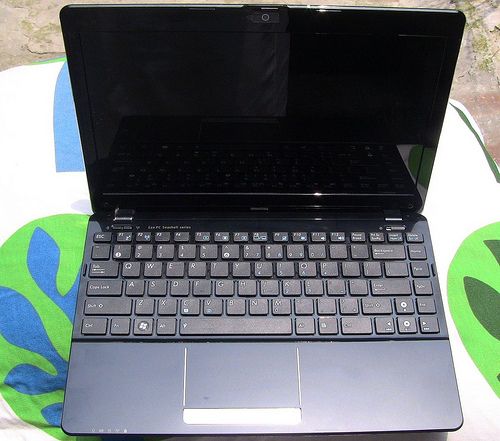 Asus' upcoming 12-inch flagship netbook, the Eee PC 1215N, is set to include a dual-core Pine Trail processor, next-generation ION as well as Nvidia Optimus technology. We knew that much already, but now NetbookNews has managed to get hold of a pre-production sample and spilled the beans on additional specs, benchmarks as well as a good look at the unit itself.
The Eee PC 1215N tested came with the 1.66GHz dual-core D510 Pine Trail processor that is normally found in nettops. It was initially thought that the netbook would come with the upcoming 1.5GHz N550 dual-core processor that would have had greater power efficiency, but maybe Asus have decided against waiting for the new chip. Read more
The upcoming Asus Eee PC 1015P and 1015PE netbooks have just got their own product pages up on the global Asus site. The 10-inch models are powered by the 1.66GHz N450 Atom processor, up to 2GB RAM and 160-320GB HDD. They also feature Wi-Fi (b/g/n), Bluetooth 2.1, a 0.3MP webcam and 3-cell or 6-cell battery options.
I'm not entirely sure on the differences between the 1015P and 1015PE. The latter appears to have a chrome effect surrounding the left/right sides of the touchpad. It also appears to have a rubber moulded lid rather than a textured/ribbed surface on the 1015P. Hopefully the difference will become clearer closer to launch.
Via Netbook Italia.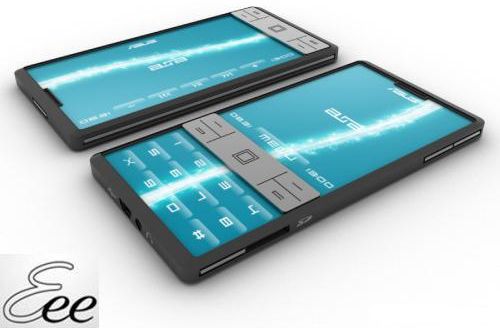 Asus is apparently planning to launch an Eee PC netbook that will come with a built-in mobile phone. The phone will double as 3G connectivity for the device so that you have access to it whilst in the netbook and when you're out and about you can just take the phone out and use that instead (this means you can use the same SIM card for both devices).
The phone module is already on sale from an Israeli company called Modu, who also provide a number of feature-phone shells that it can slot into. You can have a number of different shells depending on what you need i.e. one shell is in the form of a photo frame displaying pictures stored in the phone. Read more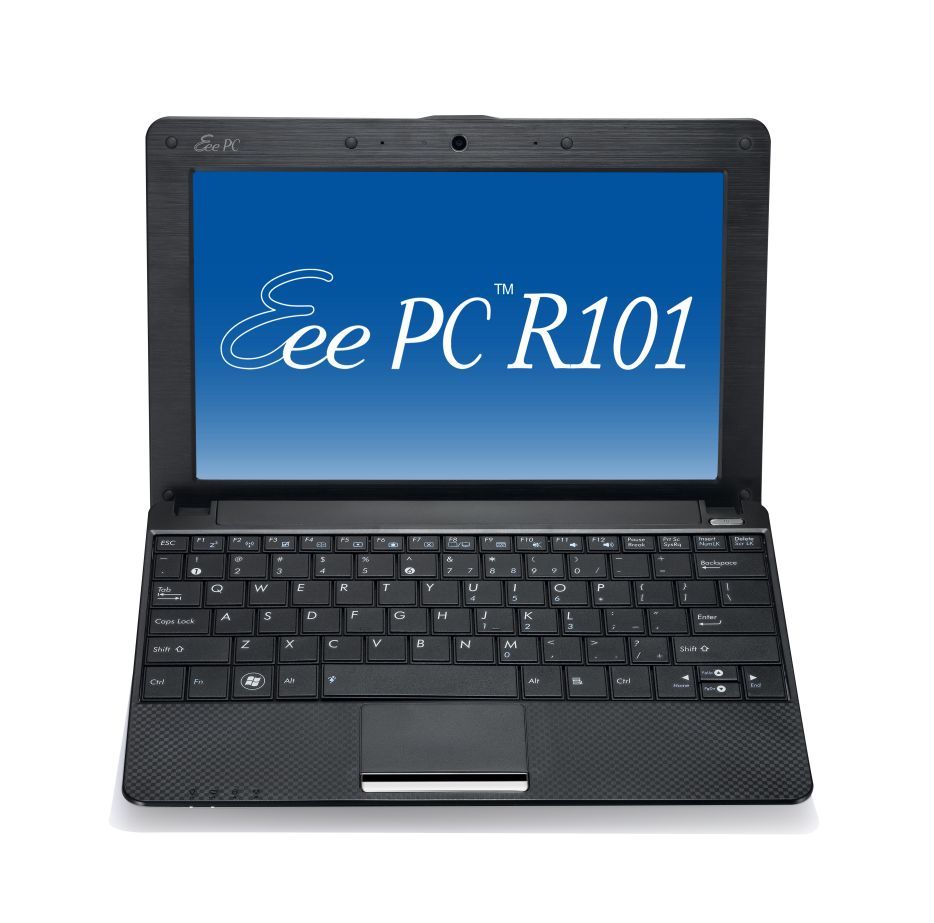 The first picture of the Asus Eee PC R101 has emerged on a German retailer NotebooksBilliger.de. It doesn't reveal too much new information, but we now know that it comes with a chiclet keyboard and patterned palm rest.
In terms of specs, the Eee PC R101 is typical netbook fare with a 10.1-inch (1024 x 600) display, 1.66GHz N450 Atom, 1GB RAM, 250GB HDD and Windows 7 Starter. The 4400mAh battery should be good for 9.5 hours. The model listed is available for pre-order at €299. Read more
April 30, 2010 at 3:29 pm
Netbooks have generally grown in size since they were first launched back in 2007. So it seems somewhat strange that Asus has resurrected the 8.9-inch netbook with the Eee PC 900AX.
However, rather than taking the opportunity to redefine the 9-inch form-factor this appears to be more of the same with specs from yester-year. This 8.9-inch (1024 x 600) netbook sports a 1.6GHz N270 Atom processor, 1GB RAM, a 160GB HDD and Windows XP. Other features include two USB ports, Wi-Fi (b/g) and a 4-cell battery. Availability remain a mystery for now.
Via Notebook Italia.
April 30, 2010 at 2:53 pm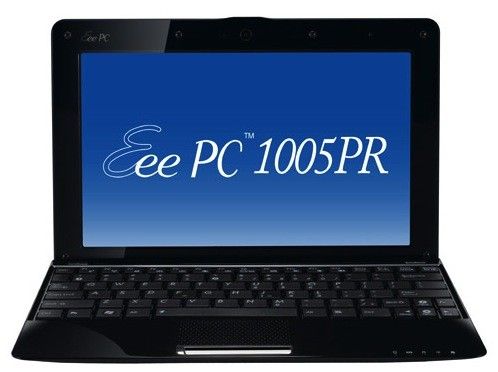 The Asus Eee PC 1005PR with high high-resolution (1366 x 768) display and Broadcom Crystal HD media accelerator is now shipping in the US through Newegg for $399.99 with free shipping.
Apart from that the specs shouldn't differ from other Eee PC 1005P netbooks including a 1.66GHz N450 Atom processor, 1GB RAM, 250GB HDD, Windows 7 Starter, Bluetooth 2.1, Wi-Fi (b/g/n), 0.3MP webcam and three USB ports.
Via Netbooked.