January 9, 2010 at 3:51 pm
Earlier in the week, Freescale announced a $200 tablet reference design that it hopes will come to the market via an OEM partner as early as this Summer. The tablet has a 7-inch (1024 x 600) display and is powered by the i.MX515 processor (including the ARM Cortex A8 chip), 512MB RAM and 4-64 GB of flash storage.
A number of publications went hands-on during CES this week with a mixed reception. The UI tended to be a bit laggy but the resistive touchscreen worked well. The build quality also wasn't great and neither was the keyboard according to some reports.
Interestingly, there is an optional ($50) docking keyboard that the tablet slides right into turning it into a quasi-netbook. However, the dock keeps the display at one angle and can't be folded over, so it's only real use will be on a desk. Check out some videos of the device in action after the break. Read more
January 4, 2010 at 11:36 am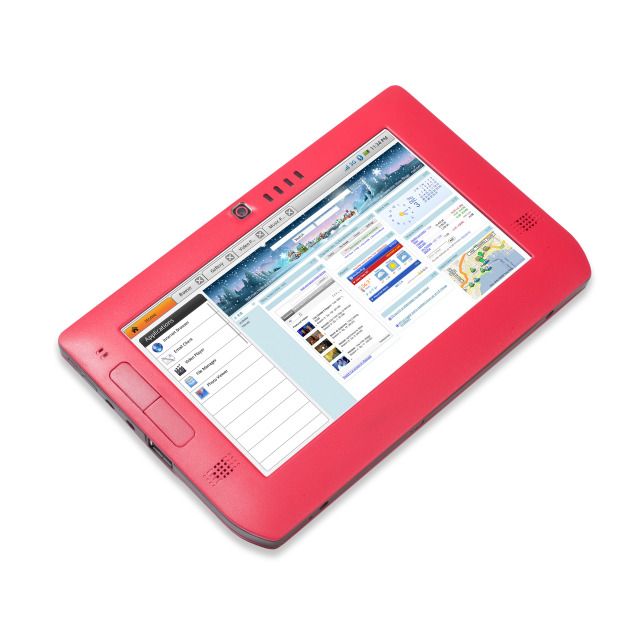 We expect to see a whole raft of smartbook devices at CES this week. Right on cue, Freescale has revealed a 7-inch (1024 x 600) tablet reference design that it is shopping to potential OEMs. The company hopes that its tablet design would be able to hit retail for less than $200 and could appear as soon as Summer 2010.
As with all smartbooks, the tablet is expected to be always-on and have an all-day battery life. In terms of specifics, the smartbook tablet is based on the i.MX515 processor, which incorporates the ARM Cortex A8 chip. It will also come with 512MB RAM and 4-64 GB of flash storage. Read more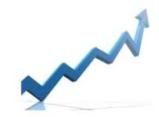 Netbook shipments are expected to reach 59 million units in 2013, a near five-fold increase compared to the 12.5 million units shipped in 2008 according to research group Semico. In 2013, the near 60 million netbooks will account for nearly 22 percent of the total mobile PC market.
The report also says that there will be a much wider array of processors powering future netbooks, Intel currently accounts for 90 percent of netbooks. It expects VIA to become more prominent as well as ARM-based chips from the likes of Qualcomm, Texas Instruments and Freescale. Read more
Whilst the smartbook category is still very new, that hasn't stopped Freescale Semiconductors to team up with the Savannah College of Art and Design (SCAD) to come with some real 'out-of-the-box' ideas on what the future smartbook concepts may look like.
Smartbooks are based on ARM chips and have been introduced to fill a gap between smartphone and notebook products. Typically, they will be an always connected device via 3G, have instant-on functionality and have much longer battery life than your typical netbook. Freescale has its own ARM-designed chip in the form of the i.MX515.
"This initiative has given Freescale valuable insight into how end-users prefer to interact with smartbooks, and this knowledge will be fed back into our chip design processes, ultimately resulting in future i.MX processors that enable compelling consumer experiences and entirely new classes of consumer devices," said Glen Burchers, Consumer Segment marketing director for Freescale.
A number of designs were shown including a modular smartbook as well as ones that feature sliding keypads, vertical displays and also one with leather-based casing. See all of the prototypes after the break. Read more
Pegatron first showed off this very thin and lightweight smartbook back at CES in January. This particular model reappeared at Computex and NetbookNews.de managed to get hands-on with the unit. The 10-inch netbook was running on a Freescale IMX51 800MHz ARM-based CPU and Xandros Linux. The most notable aspects appear to be a very lightweight, fanless glossy model with 8 hours of battery life.
Storage is catered for by a 4GB SSD meaning that the weight doesn't creep above 800g. The Pegatron netbook includes a 4-in-1 card reader, USB 2.0 ports and a VGA out. As you would expect with an ARM-based chip, wireless connectivity includes 3G, GPS, Bluetooth and Wi-Fi.
Build quality was found to be good, despite some flex in the palm rest area. The keyboard had good feedback but only had a small right shift key. Interestingly, a second model (with the same hardware) was shown running the Movial OS, which I've not heard of before. It was similar to Asus' Easy Mode OS. There is no idea on cost right now, but hopefully it won't be too far off the Wistron N900z's predicted $200 price tag. Check out the video after the jump. Read more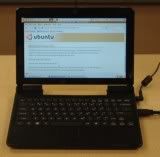 Computex has been a revelation for the new type of smartbook devices that have emerged. Whilst some may view these devices as underpowered, they will only get stronger as time goes on in our view. Freescale showcased some smartbooks of its own, including the 10-inch Wistron N900z.
The N900z uses an 800MHz Freescale ARM-based CPU, runs Ubuntu and has a 4GB flash drive. Battery life is very good at around 10 hours of life. Laptop Mag went hands-on with the bland-looking device. They liked the rubberised keys on the keyboard but found the touchpad to be unusable. Performance wasn't that great though, with some hiccups when trying to play a video whilst having two applications open. With the applications closed, the video played fine.
There is no timeline as to when this device might launch, but Freescale expects it to cost around the $200 mark when it does. NetbookNews also went hands-on with the device and we've attached a video of it after the break. Read more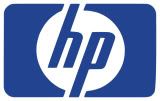 Whilst this shouldn't be too much of a surprise to many people, Hewlett-Packard is considering the use of ARM-based processors in upcoming netbooks. ARM processors from the likes of Qualcomm and Freescale are set to be used in smartbook devices from the end of this year and a number of manufacturers are considering its use in their netbook lines.
"We look at ARM quite a bit. The mini category is one that plays closely to ARM," said Todd Bradley who oversees the PC unit. ARM produces chip designs and then licenses them to other companies such as Qualcomm, Texas Instruments and Freescale. These chips are found in many mobile phones, iPods, video-game consoles and even cameras.
Companies such as Acer and Asustek are already rumoured to be working on Snapdragon products. Qualcomm hasn't said whether the products are netbooks or smaller mobile devices. I would imagine that HP are looking to compliment their existing lines with these new chips are perhaps to enter the smartbook segment themselves.
April 14, 2009 at 6:14 pm
There has been much talk of how ARM processors are set to change the netbook landscape when they start to appear in netbooks by the end of this year. ARM netbooks would have the advantage of being up to ten times more power efficient than their x86 equivalents as well as being designed for 24/7 wireless connectivity. However, the first wave of netbooks may be underpowered according to engineers who are currently working on ARM netbook prototypes.
One issue that engineers have encountered is that Adobe Flash does not yet run natively on the ARM processor. The ARM platforms support for web video will be critical to its success. ARM and Adobe did announce that it will deliver a version of Flash 10 optimised for ARM devices at some point during 2009, although nothing has materialised so far. Another problem is that a number of web video sites are moving from Flash to the H.264 codec. Whilst ARM does support the codec, significant work will be required on the wrapper to make sure H.264 web videos can be played smoothly. Read more
March 14, 2009 at 2:03 pm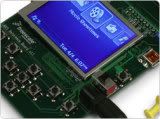 At least two ARM-powered netbooks are expected to appear at Computex Taipei according to Digitimes. One netbook due to appear will be manufactured by Pegatron Technology and equipped with Freescale's i.MX51 CPU (ARM Coretex A8) whilst the other will be manufactured by Wistron equipped with a Qualcomm Snapdragon CPU.
ARM's Chief Executive has already revealed that he expects ten ARM-powered netbooks to launch in 2009, therefore the Computex launch fits in with this timescale. Others are likely to follow suit, we already know that Asustek is considering future Eee PCs equipped with the Qualcomm Snapdragon chip. MSI has also expressed interest in developing for the Nvidia Tegra system-on-chip platform too. Computex takes place between 2 – 6 June 2009.