June 23, 2010 at 10:05 am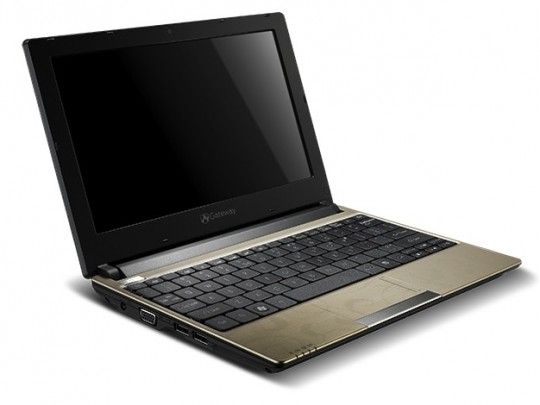 Gateway has refreshed its netbook range with the LT23 series, complete with N450 Atom Pine Trail processor and a change in aesthetics too. The model is still typically basic coming with a 10.1-inch (1024 x 600) display, 1GB RAM, 250GB HDD and a 6-cell battery that is good for 8 hours of battery life. It also comes with a swirling pattern that extend from the lid down to the wrist rest.
Other features include Wi-Fi (b/g/n), three USB ports, memory card reader along with a "social network" button that presumably gives you direct access to Twitter, Facebook and other social media sites. The LT23 is available now in champagne, pearl or black with prices starting at $329.99.
Via LaptopMag.
January 29, 2010 at 8:17 pm
The Gateway EC14d is one of the few 11.6-inch ultrathins that actually manages to squeeze in a DVD burner into its chassis. It is powered by a 1.3GHz Intel SU4100 processor and Intel GS45 chipset. It supports up to 8GB RAM and comes with a 320GB HDD and an 8x DVD SuperMulti drive.
The 6-cell 5600mAh battery should deliver an eight-hour battery life. Other features include three USB ports, card reader and a multi-gesture touchpad. The Gateway EC14d is expected to launch in the coming weeks for $629.99. It's likely to be rebranded under the Packard Bell brand in Europe on release.
Via Notebook Italia.
January 12, 2010 at 8:43 pm
The Gateway LT2102H is just one of the company's offerings in the 10-inch Pine Trail space. Lee from Minifrag managed to get hold of a unit and has posted his initial impressions of the device as well as some unboxing pictures.
This is his fourth Acer/Gateway device and the build quality is as good as the last. The chiclet keyboard is comfortable to use, despite a slight wiggle. The touchpad is large and the single rocker mouse button has a solid feel. Whilst, Lee hasn't done a full battery test yet, he says that the 3-cell 2200mAh battery should last 4 hours and 55 minutes according to Windows 7. Read more
January 7, 2010 at 6:36 pm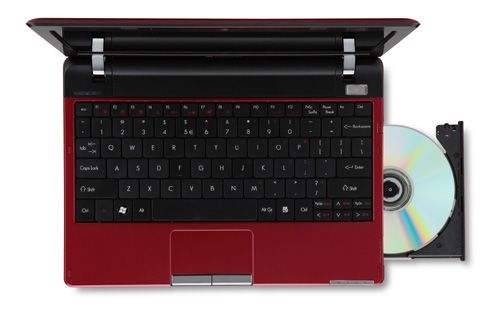 Gateway has announced the 11.6-inch EC14D CULV-powered ultra-thin, the first to feature a built-in 8x DVD drive. The $629 model seems reasonably well-specced for the price, armed with a 1.3GHz Pentium SU4100 processor, 4GB Ram and a 320GB HDD.
Other features include a HDMI port, Wi-Fi (b/g/n) and Windows 7 Home Premium. Check the full spec-list after the jump. The EC14D is due to land later this month. Read more
January 6, 2010 at 9:25 am
Gateway has introduced the LT21 series of Intel Pine Trail netbooks that promises a 10-hour battery life armed with a 1.66GHz N450 Atom Pineview processor and GMA 3150 graphics.
The LT21 series will come with a 10.1-inch (1024 x 600) LED backlit display, a 93-percent keyboard and multi-gesture touchpad (pinch to zoom in/out). The netbook has 1GB RAM on board and you can choose from 160GB/250GB HDD options. Read more
January 3, 2010 at 11:35 am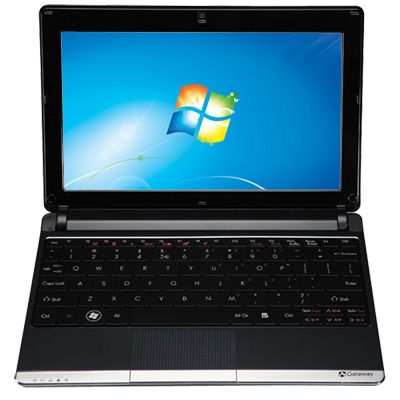 Gateway has launched a couple of new Intel Pine Trail netbooks in Canada called the LT2102H & LT2107H. The new models look similar to the Acer Aspire One 532h that was officially announced just a few days ago. The LT2100 series comes with 1.66GHz N450 Pineview Atom, 1GB RAM, a 160GB HDD and Windows 7 Starter.
Other features include a 10.1-inch (1024 x 600) display, Wi-Fi (b/g/n), card reader, three USB ports, webcam and a multi-touch touchpad. The Gateway LT2102H has a 3-cell 2200mAh battery. (4 hours of battery life) and is listed in stock for C$299.99 (£176, $285, €198). The Gateway LT2107H has a 6-cell battery 4400mAh battery (8 hours of battery life and is listed for C$349.99.
December 28, 2009 at 7:46 pm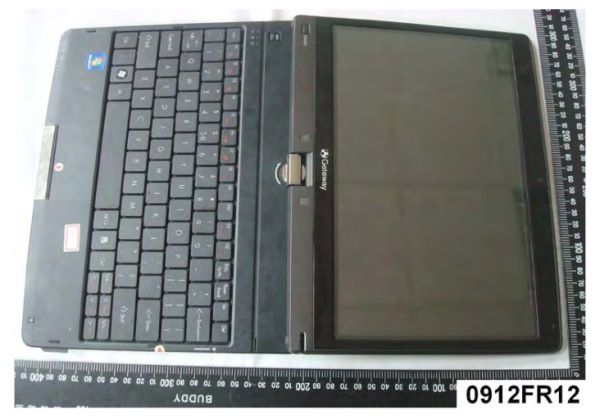 The 11.6-inch Gateway EC18T convertible netbook has passed through the FCC. We've already seen a whole gallery of photos of the EC18T but this news is likely to mean a US release is just around the corner. The model just looks like a rebranded Acer Aspire 1420P or Packard Bell Butterfly Touch, not surprising since both Gateway and Packard Bell are subsidiaries of Acer.
The Gateway EC18T convertible tablet will be powered by a dual-core 1.2GHz SU2300 processor, 4GB RAM (8GB supported) and a 250GB/320GB or 500GB hard drive. It will have HDMI, three USB ports and a battery that will last for 8 hours.
Via NewNetbookReviews.
December 7, 2009 at 11:05 pm

The 11.6-inch Gateway EC1805U ultra-thin looks very similar in specs to the Acer Aspire 1410, this wouldn't exactly be a surprise given that Gateway is a subsidiary of Acer. It comes with a 1.4GHz Intel Core2 Solo SU3500 processor, 2GB DDR2 RAM, a 250GB HDD and Windows Vista Home Premium.
Other features include a webcam, card reader, Dolby Sound, Wi-Fi, three USB ports, HDMI-out, a multi-gesture touchpad and 6-cell battery with 7 hours of reported battery life. The EC1805U is selling for $449 on Amazon.com
and starts shipping on December 9th.
Via NetbookTech [via Liliputing].
November 17, 2009 at 12:24 pm
SquareTrade, a large independent warranty provider, has analysed the failure rates for over 30,000 laptops and netbooks covered by its warranty plans with some revealing insights. It found that just under a third of laptops will fail within three years and that netbooks are 20 percent more likely to fail.
Breaking down the results, SquareTrade found that 20.4 percent of laptop failures were due to hardware malfunctions and 10.4 percent were from accidental damage. Whilst one would expect netbooks to suffer a higher rate of accidental damage to their portability, apparently netbook hardware malfunctions were 20 percent higher than laptops. Read more
October 19, 2009 at 8:56 pm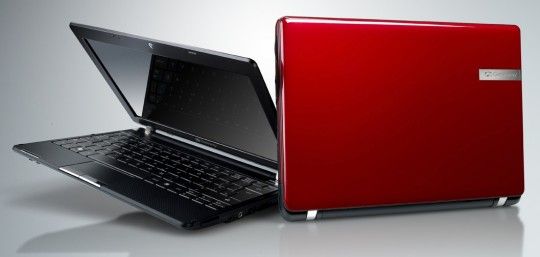 Gateway has announced a new ultra-thin device called the EC14. This is an 11.6-inch Intel CULV-powered mini-notebook debuting with Windows 7 Home Premium. It comes with up to 500GB HDD storage or 8GB RAM.
It is powered by a 1.3GHz dual-core SU4100 processor, Intel GS45 chipset and GMA 4500MHD graphics. Other features include HDMI, card reader, three USB ports and a 6-cell 5600mAh battery that should be good for 8 hours. The Gateway EC14 is available in Cherry Red or NightSky Black and will launch on October 22nd for $549.99.
Via Slashgear.
October 19, 2009 at 1:03 pm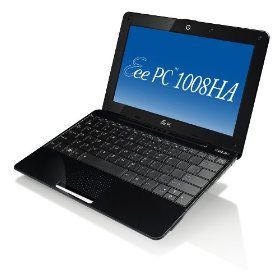 Following on from our previous post, where we highlighted the Intel CULV-powered ultra-thins that are now available to pre-order with Windows 7, we bring you a similarly long list of Windows 7 netbooks.
HP now has Windows 7 options on its site. The premium for Windows 7 is $50 for the Mini 311 (Home Premium) and $30 for the Mini 110 (Starter Edition). Dell also has Windows 7 options up on its site, it is charging $30 for the Starter Edition on its Mini 10/10v netbooks.
Amazon.com
has been busy listing a number of new netbook SKUS with Windows 7. Most of these new models are running on Windows 7 Starter Edition and run 250GB hard drives, rather than the 160GB standard up until now. Memory modules are still stuck at 1GB though. Check out the list of Windows 7 netbooks available to pre-order below. Read more
October 19, 2009 at 11:56 am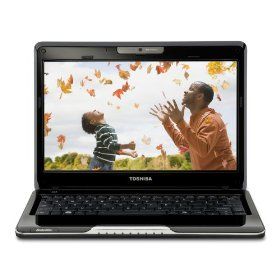 As we approach the launch of Windows 7 this Thursday (October 22nd) a number of notebook manufacturers are making the switch over to the new OS. We've been drip-feeding Windows 7 devices over the past few weeks and a number of these Intel CULV-powered ultra-thins are now appearing for pre-order on Amazon.com.
After the break we have listed all of these, typically 11.6-inch Windows 7 devices, which are now up for pre-order. Most are due to land on October 22nd; Windows 7 launch day. There are a few notable Windows 7 absentees including the Samsung N510, Acer Aspire Timeline 1820P, and Lenovo Ideapad U150. Check out the list after the break. Read more
October 7, 2009 at 10:20 am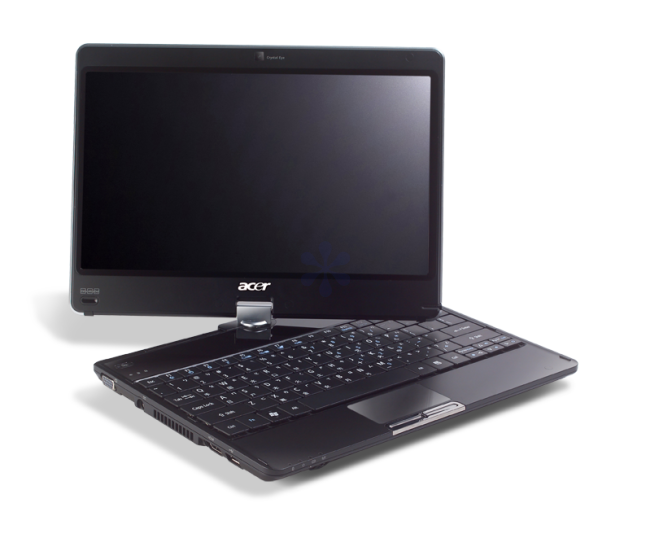 Following on from yesterday's news regarding the Gateway EC18T, an 11.6-inch convertible netbook, I was waiting to see how long it would be before an Acer equivalent crops up. After all, Gateway is owned by Acer. Lo and behold, macles has revealed the Acer Aspire Timeline 1820P convertible tablet.
Given the similarities in model number to the 11.6-inch Aspire 1810T (or 1410 as it's known in some regions), don't expect the technical hardware to differ. Apparently the port layout, components and technical specifications are all the same. The main difference is that the 1820P will be multi-touch enabled (I'm guessing therefore a capacitive screen?)
The tablet mechanism does mean that the 1820P is around 300g heavier than the 1810T. It will ship with Windows 7, so hopefully we should see a release by the end of the year. Check out some larger pictures after the break. Read more
October 6, 2009 at 7:58 pm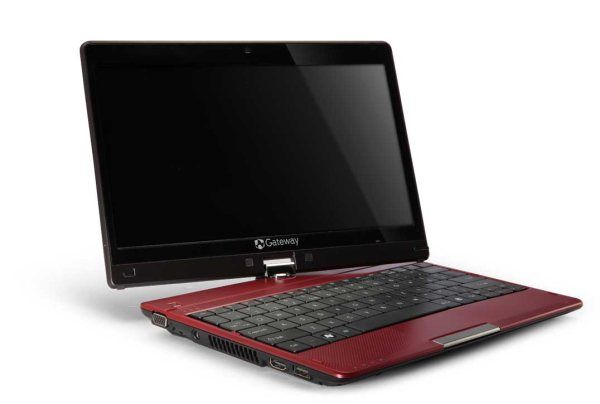 It looks like that Gateway may be prepping its own answer to some of the convertible netbooks we've seen recently including the Gigabyte T1028 and Asus Eee PC T91. The Gateway EC18T is an 11.6-inch convertible tablet that will run Windows 7 Basic or Home Premium.
A tipster has leaked quite a few official-looking photos of this new device to Engadget. Other specifications that the EC18T is rumoured to have includes an Intel Core 2 Duo processor, up to 4GB of DDR3 SDRAM and the Intel GS45 Express graphics chipset.
Other things revealed by the pictures include what looks like a HDMI port and a stylus holder built into the screen bevel rather than the chassis. There are no details on availability or pricing right now, but hopefully more news is around the corner. Check out some more pictures after the break. Read more
July 20, 2009 at 10:59 am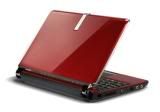 Gateway has officially announced its second netbook, the LT2000. This 10.1-inch (1024 x 600) netbook follows on from its 11.6-inch big brother the Gateway LT3100. You won't find AMD internals in this netbook though, Gateway has reverted back to Intel, where you'll find an Intel Atom N270 processor, 1GB RAM and a 160GB (5400RPM) hard-disk drive. The model is basically a rebranded Acer Aspire One D250.
Features include Wi-Fi (b/g), three USB ports, a 3-cell battery, card reader and webcam. The netbook weighs 1.2kg (2.62lbs). The model also supports some basic multi-touch gestures on its touchpad. So this appears to be your typical netbook then, nothing to get too excited by. Well apart from the price, which at $299.99 seems quite reasonable. The Gateway LT2000 is available now in NightSky Black (LT2001u) and Cherry Red (LT2021u). Check out some more pics after the break. Read more