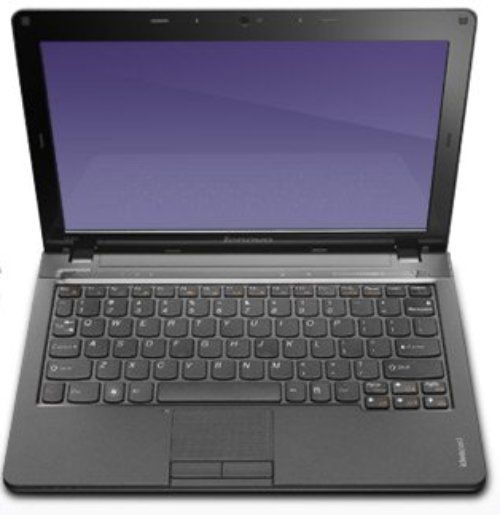 As well as the Intel CULV-powered Ideapad U160 that was recently announced, Lenovo is prepping the Ideapad U165 ultra-thin that will be powered by AMD's new low-power processors and is set to launch during the third quarter.
Hard specs and pricing remains a mystery for now, but you can check out a number of photos of the Ideapad U165 after the break. Read more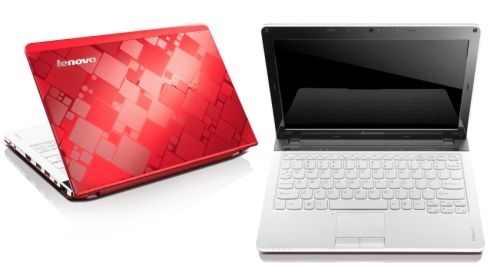 Lenovo has announced the 11.6-inch Ideapad U160 that will sport new Intel CULV processors and is expected to launch in June with prices starting at $699. New features include a chiclet keyboard as well as an active protection system for the hard drive and an ambient light sensor.
The U160 will available in a number of configuration options that includes processors from Core i3 to i7. There will also be options for Pentium and Celeron processors. At its thinnest point the U160 will measure 0.9-inches and weigh 1.3kg (2.9lbs). Read more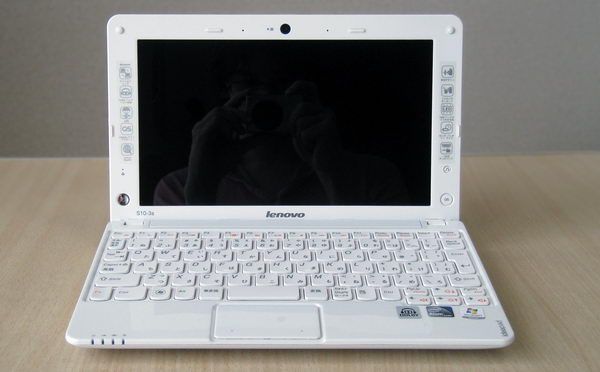 The Lenovo Ideapad S10-3s is similar to the current Ideapad S10-3 netbook. It differs by being slimmer and offers an optional high-resolution (1280 x 720) display. Peter from Netbooked has just finished reviewing the S10-3s and is well placed to pass judgement having already reviewed both the S10-3 and S10-3t convertible netbook.
He found that the netbook had good features including an excellent keyboard, bright display and good quality audio. However, in most other ways it was inferior to the S10-3 netbook. This included a cramped trackpad, no performance benefits from the 1.83GHz N470 Atom processor, the tendency to get hot and noisy and less battery life than the S10-3. The model tested was running at a resolution of 1024 x 600 pixels, Peter felt the models with the higher resolution display offer the one redeeming feature. Click here for the full review.
April 7, 2010 at 12:29 pm
Lenovo has announced a new model to its netbook range. The Ideapad S10-3s sports a thinner chassis (0.6 inches instead of 1.4), optional high-resolution display (1280 x 720) along with the InstantON browser.
The rest of the specs remain the same and includes either the 1.66GHz N450 or 1.83GHz N470 Atom processor, 2GB RAM and a hard drive ranging from 160GB to 320GB. Other features include Wi-Fi (b/g/n), Bluetooth and a 1.3MP webcam. The S10-3s will be available in a matter of weeks for $379. It will come in black, white, and a "spring flowers" design.
Via Engadget.
January 3, 2010 at 12:46 pm
We have been informed that Lenovo is indeed set to announce the Ideapad S10-3t and S10-3 netbooks at CES next week. That's not too surprising given the leaks we have already seen, but we also have in our possession first details on technical specifications, pricing and availability.
Lenovo's third generation of netbooks will be headlined by the Ideapad S10-3t. This convertible tablet/netbook will boast a 10.1-inch multitouch capacitive display. As with other convertible tablets, the display can swivel by 180 degrees to form a touch tablet. Lenovo claims it is built with its NaturalTouch fingertip touch screen technology, versus pressure touch technology. But surely this is how all capacitive displays work? The picture below is the first of the Ideapad S10-3t. Read more
April 24, 2009 at 6:49 pm
Lenovo is considering a netbook targeted to business users under its Thinkpad brand according to APC. This follows from the considerable success Lenovo has seen through its IdeaPad netbooks. "It's an area we're exploring, but I can't comment one way or the other. Watch this space, that's all I can say," said Matthew Kohut, Lenovo's Worldwide Competitive Analyst.
There has been much talk of businesses looking at netbooks with greater interest given their low cost and weight. "Businesses are definitely asking about netbooks, they're wanting them more and more. Business problems, whether the economy is good or not, remain the same: do more with less, be more efficient and all that. This ties in very nicely with netbooks," said Kohut. Read more