November 22, 2009 at 4:27 pm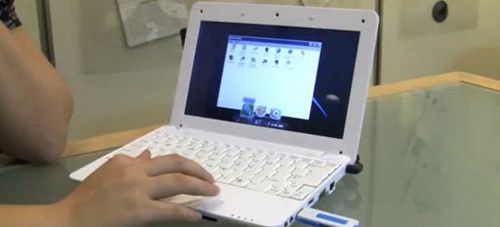 Inventec has shown off a new smartbook that sports the Nvidia Tegra T600 chipset. It boasts a boot time of around ten seconds and supports 1080p video playback using just 1W of power.
NetbookNews managed to get close-up with the Inventec smartbook and looks at the Windows CE boot time. Inventec is an ODM so if the device hits the market it will most likely come under a different name. Check out the video after the jump. Read more
August 7, 2009 at 12:51 pm
Computex 2009 saw the launch of a number of Nvidia Tegra-based smartbooks. The Tegra platform is different to ION in that it pairs an ARM-based processor with an Nvidia GeForce GPU (ION pairs an Intel Atom CPU with the Nvidia 9400M graphics). Nvidia has once again been doing the rounds in Taiwan to further promote its Tegra platform and did so via two smartbook devices.
The first, the Inventec Rainbow, was announced at Computex but we didn't hear too much detailed information at the time. It has a 10.1-inch (1024 x 576) LED backlit display and is powered by the Tegra 600 platform (600MHz, ARM 11). It comes with 256MB RAM and just 256MB of flash memory. The Rainbow also has a choice of EVDO Rev.A or HSPA radios. Read more
August 3, 2009 at 4:36 pm
A number of manufacturers are preparing ARM-based smartbooks based on Snapdragon and Tegra processors to launch during the fourth quarter according to Taiwanese industry sources. Smartbooks are expected from the likes of netbook heavyweights such as Asus and Acer along with Mobinnova, Inventec and ODMs such as Foxconn, Pegatron and Compal.
These units will launch at a similar time to new netbooks using Intel's next-gen Pineview processors. However, the smartbooks are likely to be cheaper and smaller devices than netbooks. They are also more likely to be sold through contracts from telecom providers rather than on a standalone basis. Read more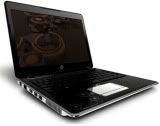 HP may be working on a couple of new netbook models to be released in the second half of the year according to Digitimes. A number of manufacturers have recently released larger sized netbook models, with display sizes of 11.6 or 12.1-inches. HP may be following suit, the report suggests that original design manufacturer, Quanta Computer, will start production of a new 11.6-inch device from August.
Quanta will also have a new 10.1-inch netbook model in production for Hewlett-Packard by the year-end too. This will be in addition to a revised 10.1-inch netbook to begin production by Inventec from the end of September.
There are no details on any of these netbooks, although looking at the timeline, a sensible guess suggests they will come with the Windows 7 operating system. They may even end up launching with the next-generation Atom 'Pineview' processor. The 11.6-inch model may also end up being a CULV-based ultra-thin device. As soon as we have clarification we'll let you know.