February 24, 2010 at 8:30 pm
There are still many question marks over how Nvidia's next-generation ION will shape up. We reported recently that benchmarks for ION 2 might signal that performance may lag or be worse off than the original ION, something refuted by Nvidia. Now we are hearing from Fudzilla that Nvidia may in fact launch two ION chips, the slower one of which was benchmarked on the Acer Aspire One 532g netbook at MWC in Barcelona last week.
The slower ION will have less shaders than the current ION, whilst the faster version will have more and should be more powerful than the current ION chipset. They go on to say that Nvidia will not brand these chips ION 2 and will instead continue to brand it ION. Read more
February 21, 2010 at 9:01 pm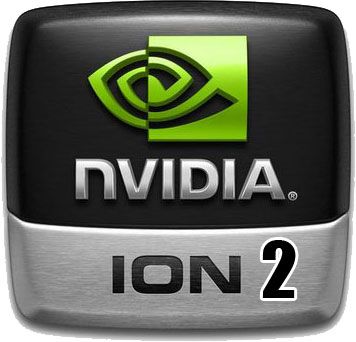 The Acer Aspire One 532G emerged as the first officially announced Nvidia ION 2 netbook earlier this week. This is despite still knowing very little about the "next generation ION" apart from the evidence suggesting it will be a discrete GPU part, possibly the GeForce GT218.
The 10-inch AAO 532G netbook was on show at MWC in Barcelona this week and NetbookNews managed to do some sneaky testing to see how 'next-gen' the new ION really is. They conducted the 3DMark03 graphics benchmark test on the netbook and initial results don't look too promising for those hoping ION 2 would be a leap in performance over the original. Read more
December 31, 2009 at 10:50 am
The Samsung N510's arrival is important for a number of reasons. It is one of the first netbooks to be released armed with the Nvidia ION LE chipset. It is also the company's first 11.6-inch device. On paper it sounds like a winning combination, you get a 1.66GHz processor, high-resolution matte display, HDMI, Wi-Fi (including Draft-N), Bluetooth 2.1 and a 6-cell 5900mAh battery.
However, times move quickly and with the advent of Windows 7, some may not want to purchase a new netbook that only comes with XP. It's also not cheap at around the £380 mark, pitting it a significant premium to the main other ION netbook on the market right now, the Compaq Mini 311c at £330. Read on to find out whether ION really makes a difference and whether the Samsung N510 is worth the premium. As usual, you'll also find some comprehensive performance and battery tests. Read more
November 22, 2009 at 10:39 pm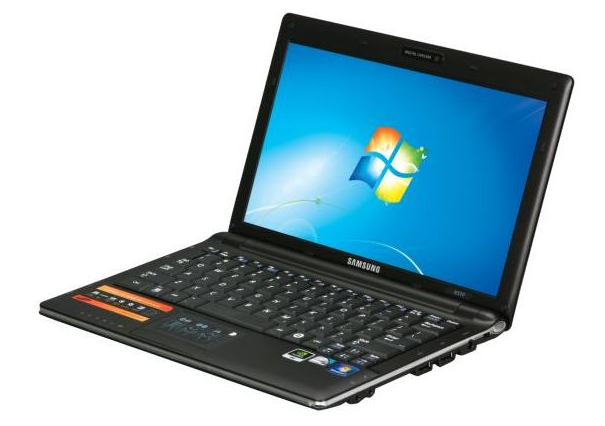 The 11.6-inch Samsung N510 netbook has finally started to ship in the United States. Newegg.com
has it listed for $599.99 and offers free shipping. Looking around, it seems to be the first major retailer to stock the Nvidia ION-powered netbook. The Samsung N510-4B (NP-N510-JA02US) only comes in black.
The US model has some material improvements over the European SKU, including Windows 7 Home Premium, 2GB RAM and a 250GB HDD. This compares to the European version that comes with XP, 1GB RAM and a 160GB HDD. I'm sure the Windows 7 N510 will hit Europe at some point, although I haven't seen it listed thus far. Read more
October 29, 2009 at 9:40 pm
If the name sounds familiar then that's because the Compaq Mini 311c is essentially the European version of the ION-equipped HP Mini 311. The differences appear to be mainly cosmetic, with the Compaq having a 'Q' logo on its matte lid. Pierre from Blogeee has given his thoughts on the device as well as a video unboxing.
The Mini 311c comes with an 11.6-inch (1366 x 768) display and is armed with an 1.6GHz N270 Atom processor, ION LE, 1GB RAM and a 160GB HDD. Other features include Wi-Fi (b/g), Bluetooth, a 6-cell battery, 5-in-1 card reader and XP Home.
It is a very keenly priced netbook, expected to hit the UK for £319.99
according to the Amazon.co.uk pre-order page. This is much cheaper than the other ION netbook, the Samsung N510 that currently retails for around £400
. However, the N510 does offer a slightly faster 1.66GHz N280 Atom processor and wireless draft-N. Either way, it looks like Compaq is on to a winner with the Mini 311c. Check out the (French) video unboxing after the jump. Read more
October 29, 2009 at 11:30 am

It always seemed a bit strange that Nvidia would release an entry level ION chipset targeted exclusively to Windows XP netbooks. The ION platform combines an Intel processor and a GeForce 9400M graphics based MCP79 chipset. The cost of producing two chipsets seemed prohibitive, especially as we're likely to see fewer and fewer netbooks sporting XP as time goes on.
However, it appears that the ION and ION LE chipsets are physically the same after all. The only difference is that ION LE has had DX10 disabled according to some investigative work by MyHPMini member runawayprisoner. He basically added the device id of ION LE into the INF for the full ION HP drivers. The end result gives you DX10 support for the ION LE. Read more
October 26, 2009 at 4:40 pm
Netherlands-based company, Point of View, announced its 10.2-inch Mobii ION netbook around three months ago although it's been distinctly quiet since. However, Fudzilla has today released one of the first thorough reviews that I've seen of this unit. The Mobii ION is currently on sale in Europe for €339, along with one other ION netbook, the 11.6-inch Samsung N510.
The Mobii ION was recommended for its good looks (it comes in a number of bright colours), build quality and it stood tall against a number of gaming and HD video tests. 1080p HD playback was possible via the HDMI port and Call of Duty 4 managed 25fps at low resolutions. One of the few points against it was poor European availability and a small keyboard/display versus the larger Samsung N510. Check out the key review points after the break. Read more
August 27, 2009 at 8:42 pm
Samsung's ION-powered N510 netbook should bring a new level of 3D graphics performance compared to current netbooks. For those wondering just how well it fares with games then it may be worth checking out the video below. It showcases how playable Doom 3 is on the N510.
The Doom3 timedemo was first played at a 640×480 resolution where a FPS of 18 was achieved. Cranking the resolution up to 1024×768 lowered the FPS to 16. Whilst this may seem disappointing, it is worth pointing out that Doom 3 was one of the most graphical intensive games back in 2004. Yes, it may be 5 years old but it can still be relatively demanding on low-end desktop PCs.
HD YouTube performance was also tested and played fine apart from in full-screen mode (hardly surprising). However, the content played fine when downloading the file and playing it through VLC. Check out the Doom 3 video after the jump. Read more
August 22, 2009 at 12:11 pm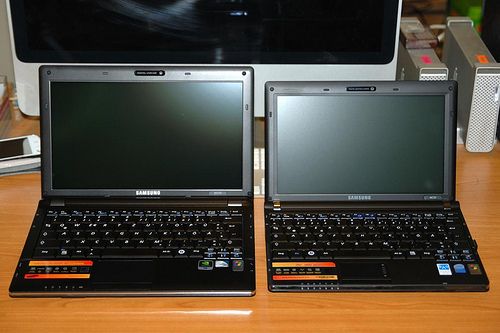 Samsung's ION-powered N510 netbook is now shipping in parts of mainland Europe. This concurs with the news we received yesterday that Samsung will be shipping the 11.6-inch N510 with Windows XP and won't be waiting for Windows 7, unlike the US. Italian retailer MediaWorld has the Samsung N510 in stock right now for €499. It is also shipping in Germany.
We don't know whether different SKUS are planned for the mainland European and UK market, but all of the ones appearing in mainland Europe come with the 1.6GHz N270 Atom CPU. This contrasts to the UK SKU (NP-N510-KA02UK) being listed with the 1.66GHz N280 Atom. The UK SKU is also meant to have a 5900mAh 6-cell battery compared to the 5200mAh battery found in the European SKUs. This could be a mistake but we'll only find out for sure when it releases here in a few weeks time.
NetbookNews.de managed to get hold of the first N510 unboxing pictures via reader, Joerg Ingenbrand. There are a number of pictures of the device itself and also compared against the company's best-selling 10-inch NC10 netbook. It is nice to see the N510 sporting a matte display and it's nice to see a bigger touchpad too. Sometimes, despite having a bigger chassis, manufacturers don't actually increase keyboard/touchpad sizes that much. Check out some of the unboxing pictures after the break. Read more
August 21, 2009 at 10:56 am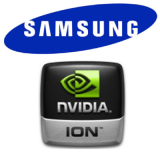 We heard yesterday that Lenovo will not be launching its ION-powered Lenovo Ideapad S12 until after Windows 7 has been released. This left a clear road for Samsung to be first on the market with their N510 ION-powered netbook. However, according to Laptop Mag, the 11.6-inch N510 may also be delayed so that Samsung can ship it with Windows 7.
I'm not sure if the release will be delayed worldwide or just in the United States. But from our sources, a number of retailers are still looking to launch the N510 at the beginning of next month. It will be a shame if the launch were delayed, especially as a wait for Windows 7 may mean a higher price point.
Samsung is planning on shipping the N510 with the ION LE platform and Windows XP. They may have decided that they will deliver a better experience by shipping it with Windows 7 instead and using the full ION platform that is DX10 compatible. Hopefully, all will be revealed shortly.
Update: We have heard from a reliable source that the Samsung N510 will indeed be shipping in Europe with Windows XP. However, this model will be stopped when Windows 7 is released. Whether that means it will then simply ship with Windows 7 or a change of specs is not known right now.
August 18, 2009 at 12:38 pm
The manual for Samsung's ION-powered N510 11.6-inch netbook has now appeared on the official website. With a release date expected at the beginning of September, the manual's release is certainly timely.
We've been pouring through all of the pages to find out any new information. Whilst the specifications page doesn't list detailed specs, it does give the first confirmation that the N510 will be running on the DX9-compatiible ION LE platform, rather than the DX10-compatible ION. In real world results, I'm not sure whether this will make too much difference, but it's worth pointing out. We also know that it will be using the nVidia MCP79-D9 chipset. Read more
August 11, 2009 at 11:28 pm
We have received word from a reliable source that Samsung's ION-powered N510 11.6-inch netbook will be available to buy in UK retail from the first week of September. We can also reveal that the recommended retail price in the UK will be £449. This seems right when placed against the rumoured European price of €499 and US price of $599.
We have also seen the full specification list of the UK N510 SKU. For those worried about battery life, then fear not. The Samsung N510 will be shipping with a 6-cell 5900mAh battery that should be good for 7.5 hours of use according to the company. The netbook will come with a HDMI port and a chargeable USB port. The whole thing will weigh 1.46kg.
There has been some speculation whether or not the N510 will use ION LE, which uses a DirectX9 GPU instead of the DirectX10 compatible 9400M (ION) chip. From the information we have received, the Samsung N510 will be using the ION platform and not ION LE. You can check out the specs after the break. Read more
August 4, 2009 at 10:34 am
Nvidia has launched a lightweight version of its ION platform called ION LE. The ION LE denotes that it is an entry-level product and is targeted to netbooks and nettops that use the Windows XP operating system.
"ION LE is SKU of the ION GPU that is identical to ION, except it only supports DX9. This product is designed specifically for Windows XP on Netbooks and Nettops and we are going to offer LE SKU just for OEM market," said Igor Stanek, Product PR Manager EMEA ION/Notebook products.
This seems like a good move by Nvidia as it means they can hopefully charge less for ION LE as opposed to ION, due to the inclusion of DirectX 9 rather than Directx 10. Whilst ION LE will only be limited to XP netbooks, this shouldn't be a problem as we may still see XP in netbooks up to a year after Windows 7 is launched.
Via Fudzilla.