April 27, 2010 at 6:26 pm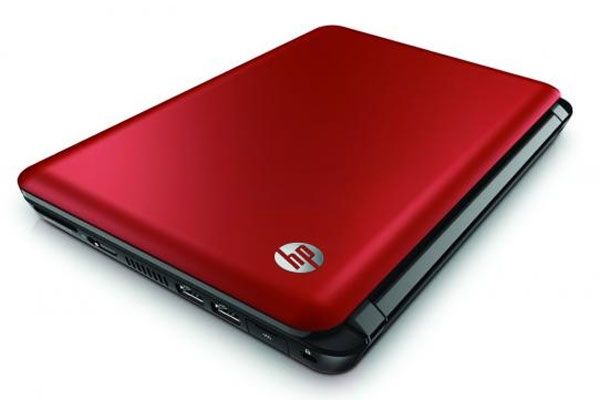 Following on from yesterday's news that the Toshiba NB305 will be getting updated with the new DDR3-enabled Atom N455 Atom processor, it has emerged that two more netbooks will also be getting a similar refresh.
Amazon Germany is listing two new versions (black and silver) of the HP Mini 210 that sport the N455 Atom. The rest of the specs are the same and include a 10.1-inch display, 1GB RAM and a 250GB HDD. Amazon.de has it listed for €349 and is expected to arrive in 3-4 weeks. Read more
February 24, 2010 at 8:49 am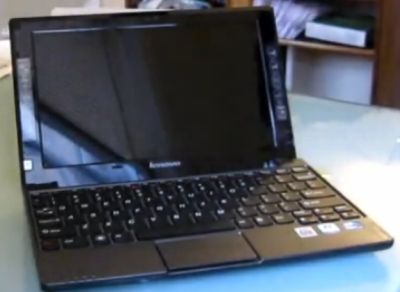 Most of our coverage on Lenovo's third generation of netbooks has concentrated on the S10-3t convertible tablet. Whilst reviews of the S10-3 have already surfaced, we hadn't seen an unboxing video for you to pore over. Brad from Liliputing has stepped forward and given their first impressions of the device.
He says that the Ideapad S10-3 is one of the "slickest" netbooks seen in a while with its matte textured lid, chiclet-style keyboard, brushed metal feel of the palm rest and integrated mouse buttons. Click through for the video. Read more
February 20, 2010 at 11:13 am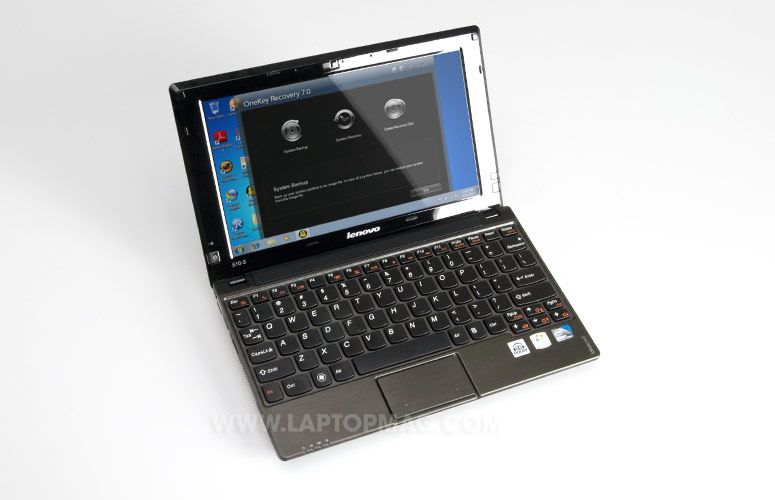 Most of the attention on Lenovo's new Pine Trail line-up has concentrated on the 10-inch S10-3t convertible netbook. However, Lenovo's S10-3 is its more traditional update to the S10-2 netbook. The S10-3 is pretty average in terms of specs and has a 10.1-inch (1024 x 600) display. It is powered by a 1.66GHz N450 Atom processor, 1GB RAM, 160GB HDD and comes with Windows 7 Starter.
Laptop Mag has put the Ideapad S10-3 through its paces. They liked its keyboard a lot, calling it the "best keyboard on any netbook" and also were fond of its instant-on operating system. On the negative side, the found the touchpad to be "finicky" with its integrated buttons, whilst battery life was shorted than the competition, although they still managed just shy of 7 hours. You can read the full review here.
January 6, 2010 at 7:59 pm
Lenovo's premium offering in the 10-inch netbook space, the Ideapad S10-3t has been given the hands-on treatment by a number of publications. As a quick reminder, the S10-3t sports a 10-inch multitouch capacitive display. It comes in a convertible tablet form-factor that means it is likely to go head-to head with the Gigabyte T1028 and upcoming Asus Eee PC T101MT.
The $499 convertible netbook has a responsive touchscreen and the screen will adjust whilst flipping around thanks to an inclusion of an accelerometer. It's thicker and heavier than the Ideapad S10-3, but that's to be expected given the hinge mechanism and thick display. Check out some video hands-on impressions of the device from Engadget, Liliputing , JKKMobile and GottaBeMobile below. Read more
January 3, 2010 at 12:46 pm
We have been informed that Lenovo is indeed set to announce the Ideapad S10-3t and S10-3 netbooks at CES next week. That's not too surprising given the leaks we have already seen, but we also have in our possession first details on technical specifications, pricing and availability.
Lenovo's third generation of netbooks will be headlined by the Ideapad S10-3t. This convertible tablet/netbook will boast a 10.1-inch multitouch capacitive display. As with other convertible tablets, the display can swivel by 180 degrees to form a touch tablet. Lenovo claims it is built with its NaturalTouch fingertip touch screen technology, versus pressure touch technology. But surely this is how all capacitive displays work? The picture below is the first of the Ideapad S10-3t. Read more
December 23, 2009 at 9:44 am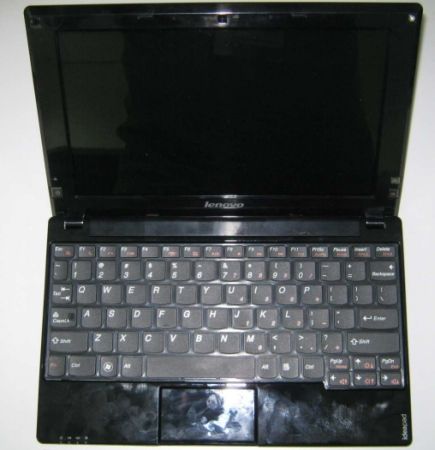 Lenovo is planning to announce its third-generation of netbooks at CES in January. The new Intel Pine Trail models include the Lenovo Ideapad S10-3 as well as a new convertible tablet model called the S10-3t (I imagine 't' stands for touch here).
Both netbooks will have 10.1-inch displays and be powered by a 1.66GHz N450 Atom Pineview processor Windows 7. It will come with Wi-Fi as well as options for 3G and GPS. We have already seen the Ideapad S10-3 before when it passed through the FCC, although we've not yet laid eyes on the S10-3t convertible netbook. Both devices will come with full-sized keyboards according to the DigiTech report. I'm sure further details will be forthcoming very soon.
Via JKKMobile.