Those of you worried that the Lenovo U1 Hybrid and Skylight ultraportable devices have been canned then fear not. The guys over at TabletPCReview sat down with some Lenovo reps who told them about new Android builds on both devices implying that they will see an eventual release.
Whilst the hardware is largely in tact, the custom Linux OS for the Skylight has been ditched in favour of Android. This has given them more confidence, especially since Lenovo has worked on Android with its smartphone in China. Release timelines still remain a mystery but fingers crossed it will be out in 2010.
Via Slashgear.
Lenovo has indefinitely delayed the release of two of its most anticipated products, the Skylight smartbook and Ideapad U1 Hybrid. The latter was interesting in that it was a tablet and CULV ultrathin in one form-factor. Both concepts are now back on the drawing board to prepare for a relaunch using Android OS instead of the custom Linux OS they were planning on using.
There is currently no idea when they will hit the market again and we don't know if we'll see them in their current forms again. Lenovo released a statement highlighting that it had shelved "plans to release the initial version of the Skylight smartbook." This could mean it will come back to the market in another guise. There are also rumours that Lenovo are expected to launch other Android devices by the end of the year, although what form these will take is unknown.
April 13, 2010 at 10:03 am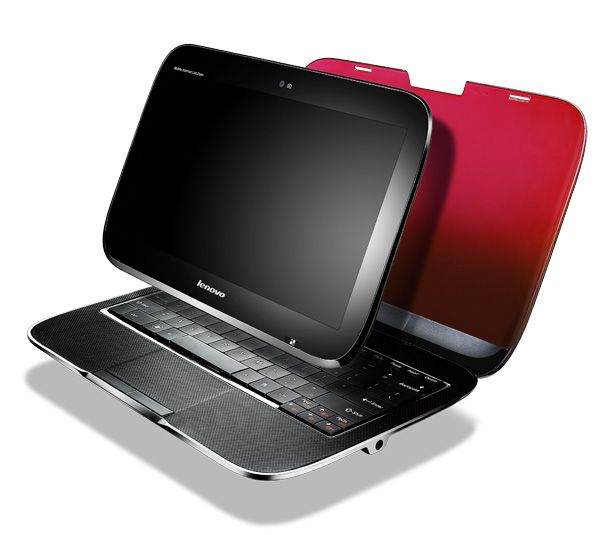 Lenovo's much anticipated Ideapad U1 Hybrid device looks like it may be hitting retail shortly. The official Lenovo shop website is listing the U1 Hybrid as "coming soon" and is letting people register their interest. As a quick reminder, the U1 Hybrid is a mashup between 11.6-inch CULV notebook and Snapdragon tablet.
The U1 Hybrid comes with 4GB RAM (512MB in tablet mode) and can support a 128GB SSD (16GB is used for the tablet). Other features include two USB ports, eSATA, VGA, HDMI, 4-in-1 card reader, and a 1.3MP webcam. The operating system is catered for by Windows 7 when using as a laptop and Lenovo's custom Linux OS in tablet mode. Read more
One of the most exciting smartbooks announced thus far, the Lenovo Skylight, is seeing its launch pushed back by three months to July 2010. It is a shame as it's one the most attractive models to be announced this year in our opinion.
The delay has been caused by the need for further tweaking. Here's what Lenovo sources told LaptopMag: "With any new product that we introduce, we owe it to our customers to get it right and we would rather take the little extra time that sometimes takes to finalize a product."
Lenovo confirmed that its interesting tablet/ultrathin, the U1 Hybrid, is still on track. Despite the delay, the Skylight is still set to launch in China in May and will show up in other markets in June.
Update: Digitimes reports that the Skylight's UI and browsing is not as smooth as the Apple iPad, hence why Lenovo has pushed back the release.
January 6, 2010 at 7:35 pm
One of the more exciting ultraportables to be announced so far at CES is the 11.6-inch Ideapad U1 Hybrid that can be used as CULV notebook or tablet depending on preference. It was officially announced yesterday, so check out our previous post for all the details.
However, a number of publications have since gone hands-on with the device and posted their impressions. After the break, you'll find six videos of the U1 Hybrid. It's interesting to see that overall impressions were extremely positive, even more impressive given that this was only a pre-production model as the U1 isn't set to launch until June.
Below you will find videos from Engadget, Liliputing, JKKMobile, NetbookNews, Laptop Mag and Slashgear. Gizmodo's write-up is also worth a read if you're fishing for information. Read more
January 5, 2010 at 9:17 am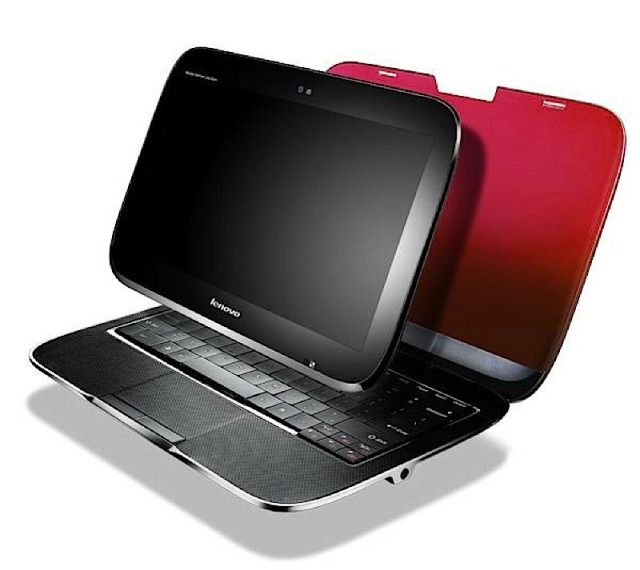 Lenovo has announced an interesting new form-factor that bears a similarity to Always Innovating's TouchBook. The Ideapad U1 Hybrid is effectively an 11.6-inch (1366 x 768) multi-touch tablet device that docks into a traditional laptop design. When paired the U1 runs off the Intel CULV processor and when in tablet mode, it is powered by a Qualcomm Snapdragon chipset.
The U1 Hybrid comes with 4GB RAM (512MB in tablet mode) and can support a 128GB SSD (16GB is used for the tablet). Other features include two USB ports, eSATA, VGA, HDMI, 4-in-1 card reader, and a 1.3MP webcam. The operating system is catered for by Windows 7 when using as a laptop and Lenovo's custom Linux OS in tablet mode (probably the same that will be used in the Lenovo Skylight smartbook). Read more