The project release of MeeGo v1.0 has been announced for netbooks. The MeeGo Netbook User Experience (as they are calling it) includes a UI similar to Moblin and provides instant access to synchronized calendar, tasks and appointments. Social networking functionality has been aggregated and v1.0 uses the Chrome browser.
The next release, MeeGo v1.1 is planned for October and will include touch support. The MeeGo API has also been released that includes Qt 4.6. If you want to give MeeGo v1.0 a whirl on your netbook you can download it here.
Canonical has announced its own instant-on operating system called Ubuntu Light. This lightweight OS has a tailored netbook interface called Unity and will boot into a browser in 7 seconds. It also features chat, IM, browser and media player applications.
Unity will be the desktop environment for Ubuntu 10.10 Netbook Edition that is expected to be released in October 2010. Unity is designed for netbooks and touch devices and will include a new panel and app launcher.
Via Mark Shuttleworth.
When the smartbook category was first announced, many didn't expect that we'd still be waiting for the first device to make an appearance almost a year later. ARM's marketing VP, Ian Drew, has commented on the delays and says that they have been caused by issues with Flash optimisation as well as cold feet from manufacturers.
"We thought [smartbooks] would be launched by now, but they're not. We've seen things like Adobe slip — we'd originally scheduled for something like 2009," said Drew. "Our target is mostly internet machines — it becomes sort of a requirement that they run the internet. [The delay in optimising] Flash has stalled it". Read more
April 13, 2010 at 11:31 am

MeeGo, the lovechild between Intel's Moblin and Nokia's Maemo operating systems, is getting a lot of support from the industry. The Linux Foundation has released a list of all those showing public support for the new OS including a mix of hardware and software developers.
Included in the list are netbook heavyweights Acer and Asus and highlights that we may see dedicated MeeGo netbooks at some point in the future. Acer's Jim Wong, senior corporate vice president and president of IT Products Global Operations said: "Acer was an enthusiastic adopter of Moblin and we're excited about Moblin's evolution into the MeeGo software platform. We're looking forward to ecosystem innovation that will be enabled by the open nature of MeeGo." Read more
March 23, 2010 at 8:02 pm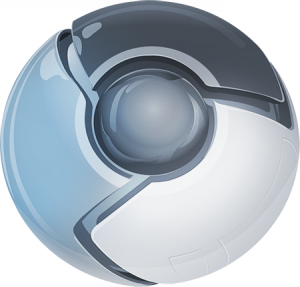 Jolicloud has released its new web application platform today that is based on Google Chrome rather than the Mozilla Prism of old. Current users need simply to update the system for the new platform to be installed. The new system should be faster with a smaller memory footprint and enables HTML5-ready browsing.
Jolicloud has named its customised Chromium (open-source version of Chrome) web app platform Nickel and even released the source code. Jolicloud says that Nickel is the "Chromium for fullscreen web apps". The company says that over 600 apps are available in its App Center.
February 17, 2010 at 12:47 pm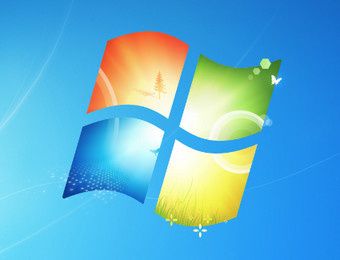 There are so many operating system choices when you've bought your new netbook. You have the usual desktop stalwarts such as Windows, OS X and Ubuntu, but there is a growing number of Linux alternatives catered to the netbook experience such as Jolicloud, Moblin and the upcoming Chrome OS.
Lifehacker has been conducting a poll over the last week, asking its readers what is the best netbook operating system. First of all they asked their readers to flag their favourite, they then rounded up the five most popular OSes and conducted a poll to find a winner. Read more
February 11, 2010 at 5:22 pm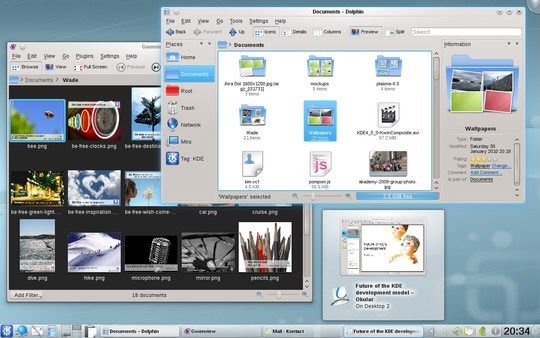 KDE has released its latest software compilation (4.4) dubbed 'Caikaku'. The release includes a range of different built-in social networking features, but more relevant to netbook owners is the inclusion of a Plasma netbook interface specially designed for "ergonomic use on netbooks and smaller notebooks." Check out a video of it in action after the break. Read more
January 9, 2010 at 9:13 pm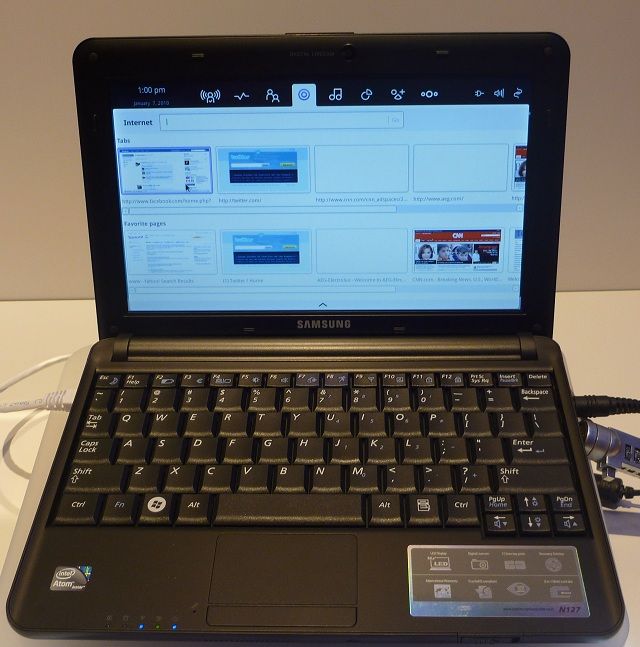 Samsung is prepping a 10.1-inch netbook with the Moblin operating system during Q1 2010. The Samsung N127 will first launch in India and Russia at an unknown price point. If the launch goes well, either this model or another Samsung Moblin netbook will launch in Q2 2010.
The Samsung N127 is powered by an Intel Atom Z-series processor, more than enough grunt to run Moblin adequately. Ars Technica got some hands-on time with the Samsung N127 and found that Moblin ran very snappily. As Moblin has been designed for small screens, the large icons and bright colours help with the user experience. Read more
November 24, 2009 at 12:18 pm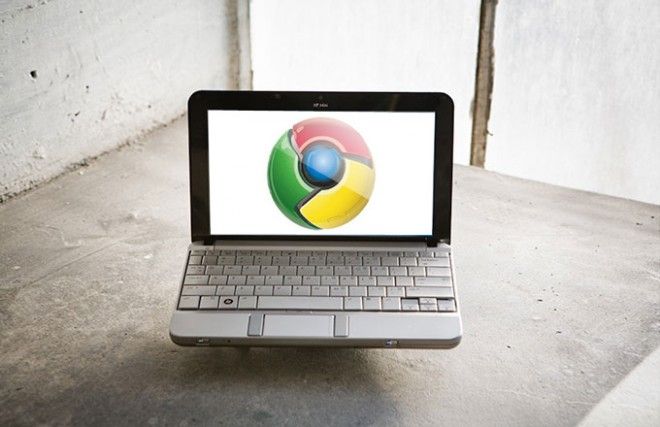 Even though Google's Chromium OS (Chrome OS) only launched last week, Phoronix wasted no time in comparing the latest development build to some of the most popular Linux operating systems. It conducted a number of tests, benchmarking Chromium OS against Moblin 2.1 and Ubuntu Netbook Remix 9.10. Desktop Linux distros Fedora 12 and openSUSE 11.2 were also included.
The benchmark tests covered everything from video playback performance to encoding to battery power consumption and CPU/memory usage tests. The test netbook used was the popular Samsung NC10 with 2GB RAM and a 32GB SSD.
Interestingly, Ubuntu Netbook Remix 9.10 came out on top, having the best battery life and lowest CPU/memory usage. The desktop distro OpenSUSE 11.2, was second, whilst Moblin 2.1 came third. Chromium OS was bottom of the pile, although considering very early source code has been released this is not entirely surprising. Check out the thorough tests at Phoronix.
Via Netbooked.
November 4, 2009 at 11:44 pm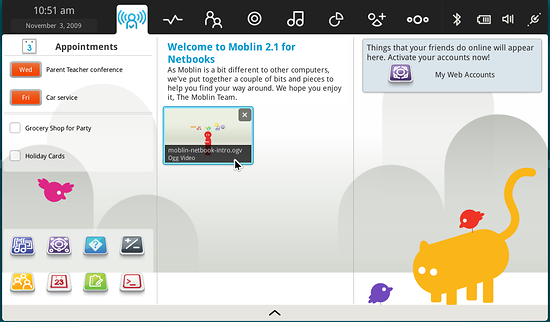 The project release for Moblin v2.1 is now available to download for Intel Atom-based netbooks (& nettops). The Linux Foundation must be working hard behind the scenes as it wasn't that long ago that they delivered v2.0.
This new release brings a number of significant improvements including 3G and Bluetooth (device discovery and pairing) support, enhanced browser functionality, UI enhancements, integrated Moblin Garage (online application store) as well as a number of performance and stability improvements.
We've listed the full Moblin v2.1 feature summary from the press release after the break. You can download Moblin 2.1 here or check out a number of screenshots of the new release here. Read more
November 4, 2009 at 1:43 pm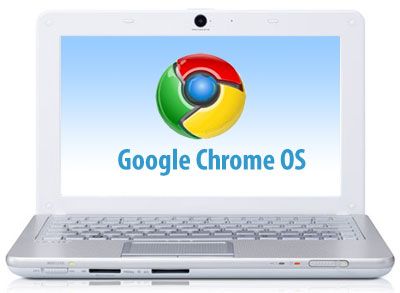 Lenovo has put the boot into Linux netbooks, saying that the introduction of Windows 7 makes the gap even wider than before. Howard Locker, director of Lenovo's new technology department, also confirmed that they are looking into alternatives including Google's Chrome OS.
Lenovo launched Linux netbooks targeting the education market back in October 2008, but canned them following poor sales. "Our S9 and S10 model netbooks had Linux loads, but they didn't do well so we stopped selling them. People didn't realize what they bought, and they returned them because they expected Windows and thought they were broken," Locker said. Read more
September 24, 2009 at 6:34 pm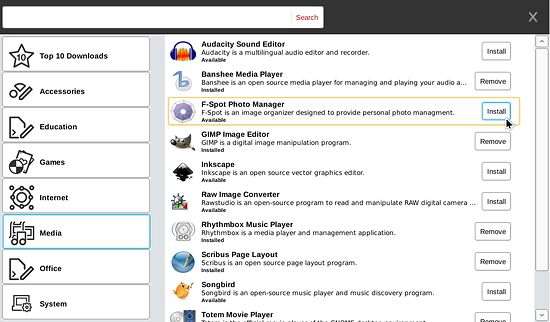 Moblin v2.0 has finally moved out of beta and is available to download now for those of you with Intel Atom-based netbooks (probably most of you). This version will be used by OEMs when shipping Moblin on netbooks. You can download Moblin v2.0 here.
The Linux Foundation has also announced Moblin Garage that appears to be an online application store containing free/open source software The Moblin Garage works in conjunction with the Moblin Application Installer to easily install new applications. The Moblin Application Installer is launched from the myzone panel and provides a list of applications from the Moblin Garage to install. You can find more detail on Moblin garage here.
The guys must have been busy, as Moblin v2.1 has also been announced. It is expected to be released during Q4 2009 and will include myzone improvements, IM improvements, better language support, updated kernel, Moblin Garage, Moblin Application Installer, 3G data support, and Bluetooth. It is still at the very early stages but can be downloaded here for those wanting an early preview.