HP has unleashed its latest netbook, the HP Mini 5101. This model is the successor to the Mini 2140 which is currently being phased out and it looks like a very worth update. As with the Mini 2140, the Mini 5101 netbook is targeted to business users.
The Mini 5101 moves away from the plastics that adorn most netbooks and instead uses anodized aluminium that surrounds the display and a magnesium alloy chassis. The result is a design that some may describe as bland, but personally I'm quite fond of it. Maybe that's because it is all black and reminds me quite a bit of the Lenovo Thinkpad. Read more
June 20, 2009 at 10:55 am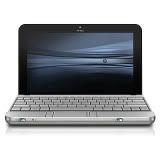 The very popular HP Mini 2140, which is targeted for business users, appears to have been discontinued from the HP Store. Apparently the HD model was available to order yesterday for $449 as a smart offer, before disappearing from the site altogether. The only model available to purchase is the HP Mini 1101, which is the business version of HP's new Mini 110 netbooks.
The Mini 110 ended up replacing the Mini 1000 series of netbooks (which are now discontinued), so it could be conceivable that the Mini 1101 has replaced the Mini 2140. However, the Mini 2140 came with an aluminium shell, rather than the plastics seen in the Mini 1101, so I'd be surprised if there was no kind of refresh due soon. Back in January, it was rumoured that a HP Mini 2150 was due in June with built-in 3G module.
Thanks Steffen!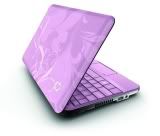 HP has today announced a few new members to its HP Mini netbook family. The three different models are the Mini 110 XP, Mini 110 Mobile Internet (Mi) and business oriented Mini 1101. The series will come with a 10.1-inch (1024 x 576) matte display. An optional 1366 x 768 HD display will be available in July for around $30.
It will come in a number of configurations, powered either by a 1.6GHz N270 or 1.66GHz N280 Atom CPU. Other features include a 92 percent keyboard, webcam, microphone, VGA port and 5-in-1 card reader. The series will weigh around 1.1kg (2.33lbs) and measure just over 1-inch in thickness. Read more