March 29, 2010 at 12:14 pm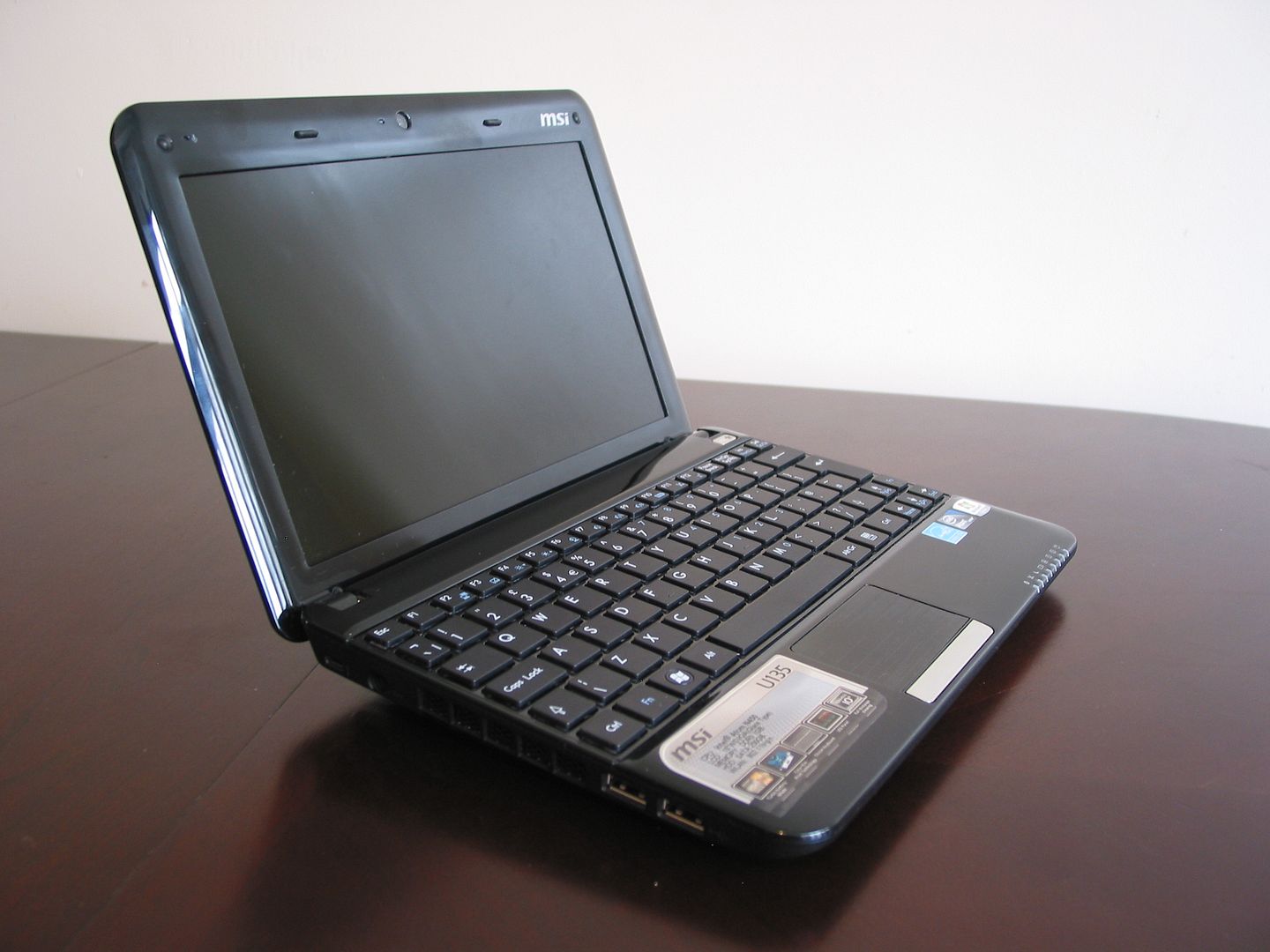 The MSI Wind U135 netbook is interesting for a number of reasons. It is one of the company's first Intel Pine Trail offerings, it moves away from the usual bland MSI Wind design, it's reasonably fully featured in terms of specifications, provides good battery life and, best of all, is priced at a reasonable price point.
We have put the Wind U135 netbook through its paces and overall we were left with positive impressions. Yes, we did find a few niggles, but couldn't complain too much given its keen pricing at £280. Click through for our in depth review, along with our customary performance and battery tests. Read more
December 31, 2009 at 10:50 am
The Samsung N510's arrival is important for a number of reasons. It is one of the first netbooks to be released armed with the Nvidia ION LE chipset. It is also the company's first 11.6-inch device. On paper it sounds like a winning combination, you get a 1.66GHz processor, high-resolution matte display, HDMI, Wi-Fi (including Draft-N), Bluetooth 2.1 and a 6-cell 5900mAh battery.
However, times move quickly and with the advent of Windows 7, some may not want to purchase a new netbook that only comes with XP. It's also not cheap at around the £380 mark, pitting it a significant premium to the main other ION netbook on the market right now, the Compaq Mini 311c at £330. Read on to find out whether ION really makes a difference and whether the Samsung N510 is worth the premium. As usual, you'll also find some comprehensive performance and battery tests. Read more
December 31, 2009 at 10:49 am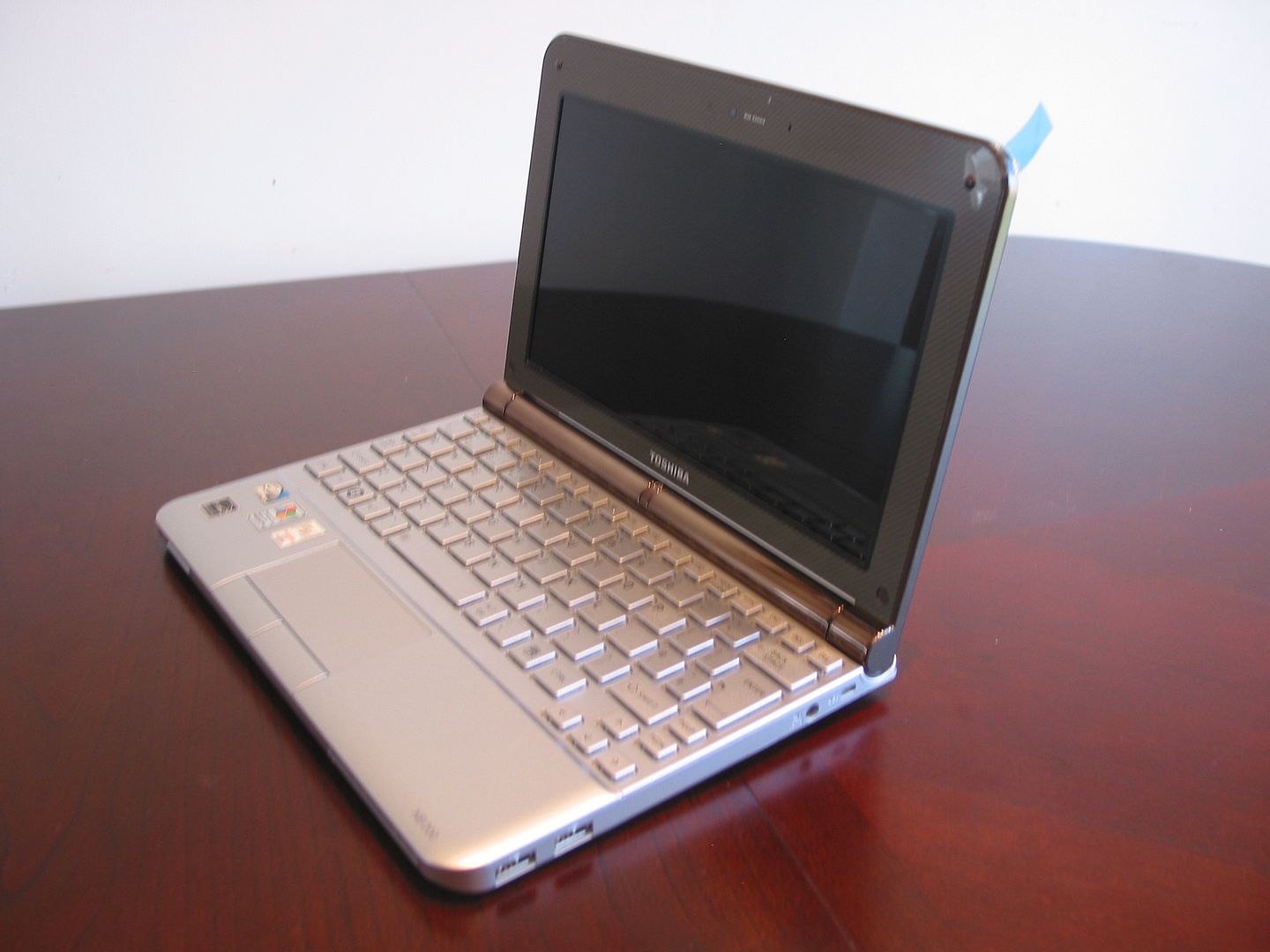 Toshiba hit a home run with the Mini NB200, its first 10-inch netbook, winning rave reviews since launch. The NB200 follows on from its 8.9-inch NB100 and the company certainly upped the game in terms of marrying desirability, portability and endurance.
The Toshiba NB200 exists in various configurations. We tested the NB200-10Z, one of the higher end SKUs that comes with a 1.66GHz N280 Atom processor, chiclet keyboard, Bluetooth, Windows XP and a quoted 9 hours battery life. Read our full review and decide for yourself whether the Toshiba NB200 lives up to the hype. Read more
October 25, 2009 at 7:22 pm
The netbook form-factor has taken off for a number of reasons, this includes its value price offering, long battery life and compact chassis. For these reasons, many people take their netbooks on the move when a laptop just wouldn't be practical. Whilst this most often means carrying a netbook in a rucksack, the use in cars is set to become more prevalent going forward.
Whilst some may question the need for netbooks in cars, it can be handy for business people looking to respond to emails and one can also use them as a portable media player. Also, whilst GPS in netbooks is still few and far between, the emergence of smartbooks next year will see GPS functionality as standard in these devices. Ultimate-Netbook is looking to tap into this market by selling one of the few netbook car mounts on the market. Read more
October 9, 2009 at 8:19 pm
Bluetooth is one of those features that does not appear in every netbook. You will find it in mid-range to high-range netbooks, but it's not often you'll see Bluetooth in the lower-end netbooks. Bluetooth in netbooks is useful for a number of reasons, whether that be file transfer, music streaming or even cell phone tethering.
Using a USB Bluetooth dongle is one of the ways of getting Bluetooth onto your netbook and it's a relatively inexpensive option. Gearzap, a specialist retailer of netbook and laptop accessories, kindly sent over the XS Micro Bluetooth USB dongle for review. This particular dongle is the smallest in the world according to its manufacturers and costs £8.95. GearZap applies a small delivery charge on top of this depending on whether shipping is to the UK or mainland Europe. Read more
October 3, 2009 at 12:10 pm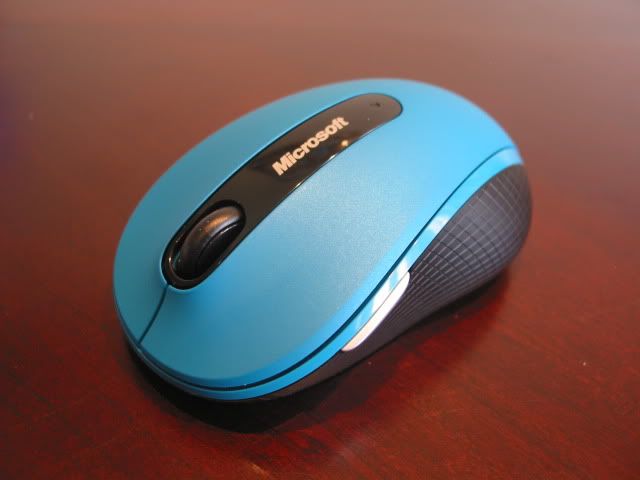 Whilst touchpads do an acceptable job of navigating around a netbook/laptop, there's no substitute for a mouse for pinpoint accuracy. There are a number of good mice to cater for those on the move, however there are not too many that use new mouse technology such as Microsoft BlueTrack or Logitech's Darkfield laser tracking tech.
These new technologies have been developed to allow you to use on the mouse on pretty much any surface, whether that be an airport bench to your living-room carpet. This is quite an attractive feature for portable mice as you no longer need to carry a mouse mat with you whilst travelling. Even in limited spaces, your lap could work with these new mice. We give you an overview of one of the latest portable mice using Microsoft Bluetrack called the Wireless Mobile Mouse 4000. Read more
August 24, 2009 at 12:24 pm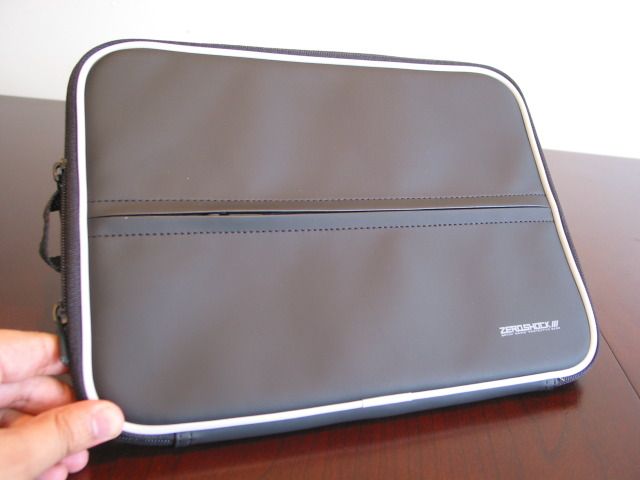 Following on from our last netbook case review of the Cool Bananas 'Bullet Proof' case, Gearzap kindly sent over another protective netbook case for us to evaluate. Gearzap is a specialist retailer of netbook and laptop accessories. They have an extensive catalogue of products and deliver across Europe.
This time they sent over the ZeroShock III case. It is a very popular case in Japan and is said to be extremely shock resistant (hence the name!) Once again, our case impressively arrived in just a couple of days. The case is advertised to fit netbooks with display sizes ranging from 8.9 to 10.2-inches. The ZeroShock III is available in three different colours (Black, White & Orange) and costs £13.95. GearZap apply a small delivery charge on top of this depending on whether shipping is to the UK or mainland Europe. Read more
August 6, 2009 at 9:18 am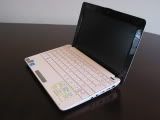 The Asus Eee PC 1005HA Seashell can be thought of as the spiritual successor to the company's best-selling Eee PC 1000HE. It is thinner, lighter and sports a nicer design, whilst not compromising on the specifications and battery life. The 1005HA is a worthy update to the 1000HE and in our view, the biggest hurdle Asus' marketing team will face is communicating the significant differences between the N270 and N280 Atom versions of the Eee PC 10005HA.
We reviewed the N270 Atom model and found it to be a very competent netbook, offering good build quality, a comfortable keyboard and a crisp matte display. However, battery life wasn't stellar when compared to the standard set by the most recent models and the 1005HA also had heat issues. At its price point though, it offers great value for money compared to its peers. Read on for our thorough review, including some comprehensive performance and battery tests. Read more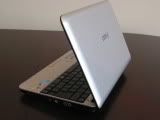 The MSI Wind U115 Hybrid netbook is perhaps the most fully featured netbook on the market today. It's driven by the powerful Poulsbo Intel chipset and an energy-efficient Z520 Atom processor. The biggest talking point surrounding the U115 Hybrid, however, is its dual hard-disk drive and solid-state storage. A combination of the above factors leads to the longest battery times we've seen in a netbook thus far.
All of this comes at a premium though. At around £450 the U115 Hybrid is significantly more expensive than its 10-inch peers. Despite the technology involved, this price may have been easier to swallow had the design moved on since the original Wind U100. However, if you have the spare cash and are not dictated by the fashionista, then the U115 Hybrid definitely deserves your consideration. Read on for our thorough review, including some comprehensive performance and battery tests. Read more
In our view, two of the most important considerations when buying a netbook are the keyboard and battery life. Samsung has ticked both of these boxes with the N120; it provides one of the least compromised experiences yet found in a 10-inch netbook. The wonderful full-sized keyboard offers good tactile feedback and keys that are located in the right places. Accommodating this keyboard leads to a big (ugly) bezel around the screen, but Samsung has made the most of this by placing speakers on either side of the screen. The sound quality is some of the best seen, although that does not mean it is the loudest.
Many netbook manufacturers are now looking at battery life to provide the 'all day computing' experience that many consumers crave. The Samsung N120 delivers on this front and should easily last 7 -8 hours whilst web browsing or using Office. On our tests, it didn't last quite as long as the Asus Eee PC 1000HE, but there wasn't much in it. However, how does the Samsung N120 fare as an overall package? Read on for our detailed review where we run some comprehensive performance and battery tests as well as address some issues that are worth pointing out to potential buyers. Read more
April 28, 2009 at 2:23 pm
Let's cut to the chase, the Asus Eee PC 1000HE is one of the best netbooks that money can buy today. The 1000HE improves on its predecessor, the 1000H, in several ways. It comes with a chiclet style keyboard, enhanced battery life as well as a faster processor. The sheer number of features that the 1000HE offers at a very competitive price point is what sets it apart. This combined with a superb battery life makes it well worth your consideration.
However, it is not all roses. Whilst as an overall package, we feel that the 1000HE is one of the better netbooks on the market, it is by no means perfect. There are a number of issues we have with the 1000HE, however most are minor niggles and do not detract from our overall positive impressions. Read on for our full, detailed review including some comprehensive performance and battery tests. Read more