By now most of you have probably heard that Netbook Choice is entering a period of hibernation, whilst it considers other projects. We may resurrect the site at some point in the future, but it's all unknown for now.
We wanted to take this opportunity to ask our readers a few questions and we would like you to be brutally honest in your feedback. We basically wanted to know the following:
– What did you like about the site and what wasn't up to scratch?
– If you ran Netbook Choice what would you change?
– Would you have liked to see more/less news, features, and reviews. Which one of these was important to you?
– What was your opinion on the design of the site, would it have worked better in a blog format?
Any feedback at all would be much appreciated. If you're not comfortable with replying in the comments section then please contact us directly through this link. Many thanks!
June 28, 2010 at 12:00 pm
As some of you may have noticed, we have been posting less and less here on NbC over the last few months. Some of this relates to the lack of news on netbook technology and some relates to our team exploring new opportunities. They say that every road comes to an end and it is with regret that we are today saying goodbye to Netbook Choice. It's been an exciting journey for us and one that we've learned a lot from since we launched the site in March 2009.
Regardless of what you read, netbooks are here to stay, despite the threat from other form-factors such as tablets. There are a number of things to be excited about going forward including the fact that AMD is now on the scene with its Nile platform providing some much needed competition in the netbook processor space. We will also see Google's Chrome OS and Intel's dual-core netbook chip released by the end of the year that will, hopefully, lead to some exciting netbook designs.
We haven't got too much to say about our new project(s) right now, although it is likely to continue in the mobile/portable computing segment. Never say never, but we may even resurrect NbC at some point in the future if the conditions are right. Until then, thanks to all of our loyal readers who have visited the site regularly. We wouldn't have lasted this long without you.
Tej
March 29, 2010 at 12:14 pm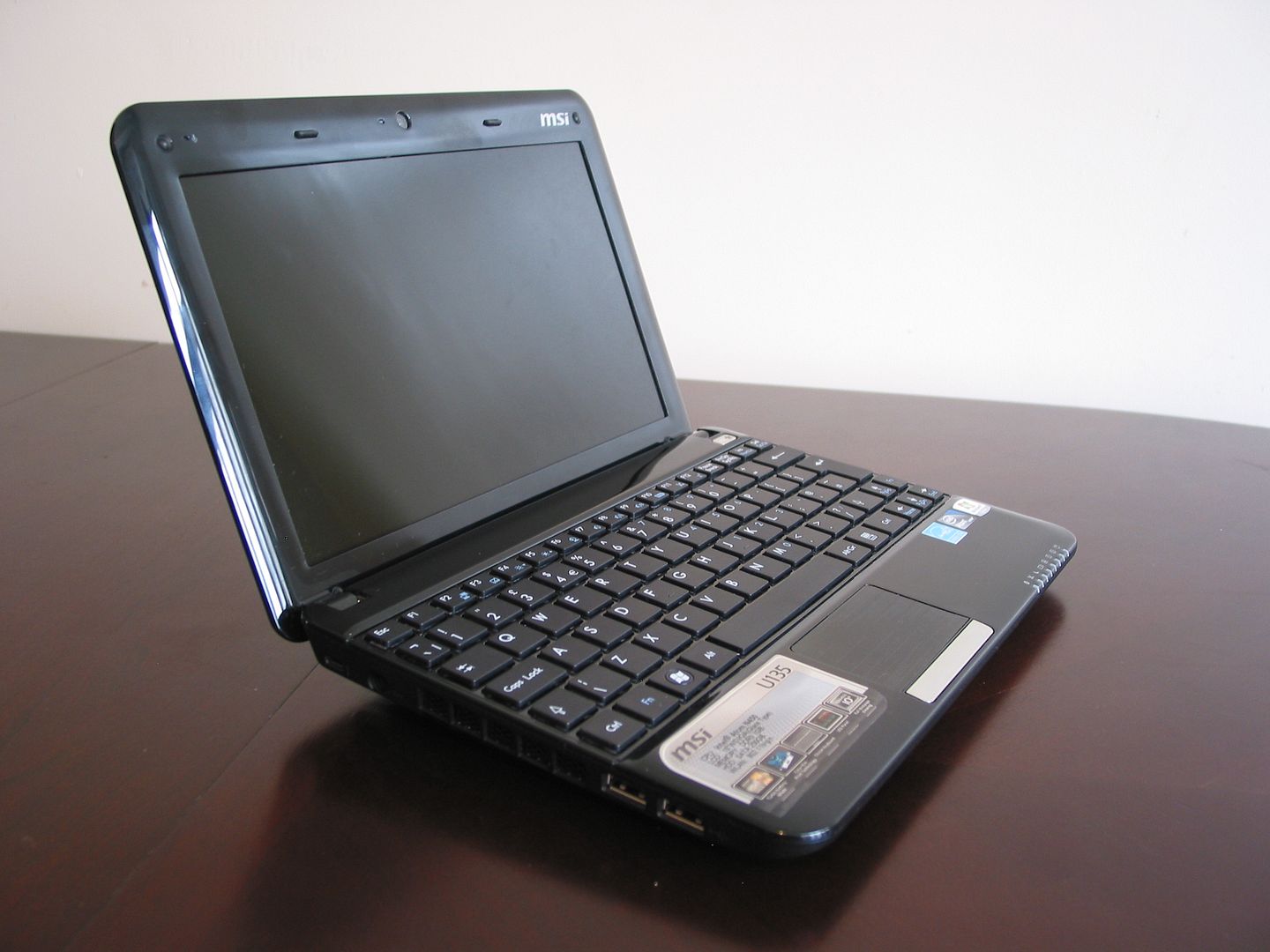 The MSI Wind U135 netbook is interesting for a number of reasons. It is one of the company's first Intel Pine Trail offerings, it moves away from the usual bland MSI Wind design, it's reasonably fully featured in terms of specifications, provides good battery life and, best of all, is priced at a reasonable price point.
We have put the Wind U135 netbook through its paces and overall we were left with positive impressions. Yes, we did find a few niggles, but couldn't complain too much given its keen pricing at £280. Click through for our in depth review, along with our customary performance and battery tests. Read more
February 27, 2010 at 5:31 pm
The Acer Aspire One 532G is the world's first 10-inch netbook to be armed with next generation Nvidia ION graphics. It was announced last week at the MWC show in Barcelona and we managed to get hands on with the device at a press event in London earlier this week.
The AAO 532G is expected to launch in late April/early May and will come in two configurations. The 1GB RAM/160GB HDD combo will cost £349, whilst a 2GB RAM/320GB HDD combo will cost £399. These prices are not set in stone and depending on exchange rates may end up costing another £30 more. However, Acer is keen not to price the higher end SKU above £400 if they can help it. Read more
December 31, 2009 at 10:50 am
The Samsung N510's arrival is important for a number of reasons. It is one of the first netbooks to be released armed with the Nvidia ION LE chipset. It is also the company's first 11.6-inch device. On paper it sounds like a winning combination, you get a 1.66GHz processor, high-resolution matte display, HDMI, Wi-Fi (including Draft-N), Bluetooth 2.1 and a 6-cell 5900mAh battery.
However, times move quickly and with the advent of Windows 7, some may not want to purchase a new netbook that only comes with XP. It's also not cheap at around the £380 mark, pitting it a significant premium to the main other ION netbook on the market right now, the Compaq Mini 311c at £330. Read on to find out whether ION really makes a difference and whether the Samsung N510 is worth the premium. As usual, you'll also find some comprehensive performance and battery tests. Read more
December 31, 2009 at 10:49 am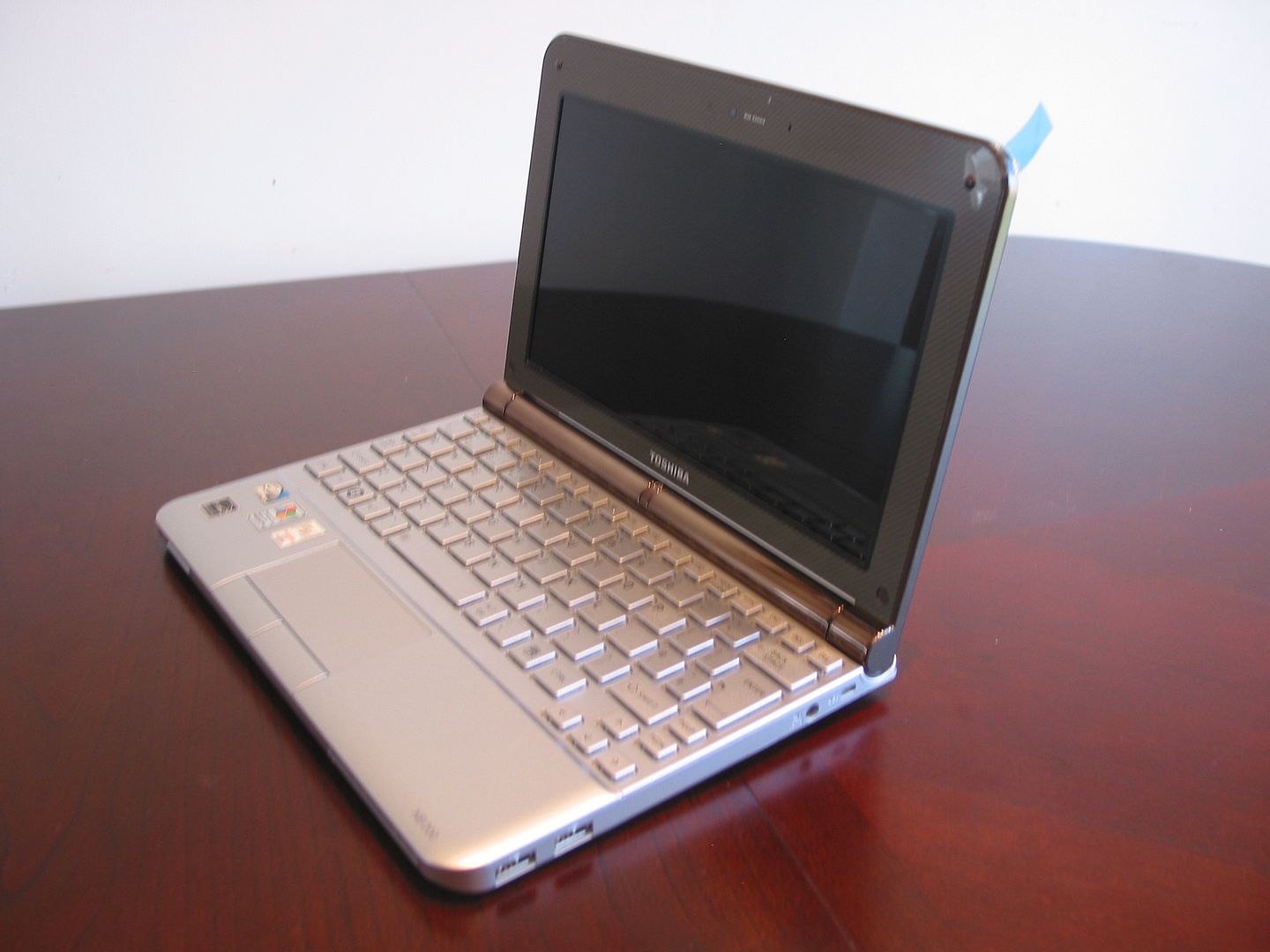 Toshiba hit a home run with the Mini NB200, its first 10-inch netbook, winning rave reviews since launch. The NB200 follows on from its 8.9-inch NB100 and the company certainly upped the game in terms of marrying desirability, portability and endurance.
The Toshiba NB200 exists in various configurations. We tested the NB200-10Z, one of the higher end SKUs that comes with a 1.66GHz N280 Atom processor, chiclet keyboard, Bluetooth, Windows XP and a quoted 9 hours battery life. Read our full review and decide for yourself whether the Toshiba NB200 lives up to the hype. Read more
December 25, 2009 at 2:24 pm
We just wanted to wish all of our readers a Merry Christmas and to thank you for visiting Netbook Choice during 2009. The world of netbooks is continually evolving and we've seen some wonderful new models this year. Judging by the raft of recent announcements, it seems that 2010 will be another rollercoaster ride when it comes to netbooks, smartbooks and ultra-thin technology.
We will be there keeping you up to date with the latest news, but until then we hope that Santa brought all the gadgets you asked for. More importantly we wish you health and happiness in the year to come.
Relax and enjoy this precious time with family and beloved ones and we hope to see you back in 2010.
Merry Christmas and a Happy New Year.
The NbC Team.
September 2, 2009 at 7:20 pm
Netbook Choice has been around for exactly six months today and we're using the opportunity to announce some changes to the site. The main change, and one that might disappoint some of our readers, is that we will be substantially reducing the number of news articles that we publish.
Over the last six months we have strived to bring you the latest news on a daily basis, however we have begun to question the value of this going forward. There are already some very good tech sites & blogs that provide excellent coverage of netbook news on a daily basis. As even some of the biggest tech sites cover the most mundane netbook news, often it feels that we can add little value to what's already out there. Read more
Welcome to Netbook Choice! We aim to deliver the latest breaking news, information, and analysis on the latest netbooks and netbook technology. Netbook Choice caters to early adopters, mobile professionals, technology enthusiasts, and technology consumers alike. Founded in February 2009, Netbook Choice looks to serve a global audience looking for complete coverage on netbook technology.
In just over 18 months, the term netbook has become synonymous with low-cost, ultra-ultra portable laptops. With technology getting better all the time along with costs coming down, the netbook segment is predicted to grow strongly over the coming years. We aim to be there for the ride.