June 16, 2010 at 11:00 am
DisplaySearch has released its latest forecast report on netbook/notebook unit volumes and ASPs (average selling prices). Interestingly, selling prices in the netbook category increased due to new models with Atom Pine Trail processors and more features.
Unsurprisingly, the report goes on to say that a momentum shift is underway from tablets to netbooks. In Q1 2010, Apple shipped 700k iPads (6.5 percent of all netbook/slates). In Q2 2010 this number is expected to increase to +2 million iPads shipped. With more tablets expected to launch from H2 2010, netbooks will continue to lose share says the report. Read more
When Intel launches Atom processors it gives a suggested system price to OEMs that plan to use that processor. Fudzilla is reporting that the guided price range for netbooks using the upcoming 1.5GHz dual-core N550 Atom processor will be between $349 and $399.
Furthermore, Intel will be restricting dual-core netbooks with display sizes between 7-inches and 10.2-inches. The recommended configuration spec includes 1GB DDR3 memory and a 250GB HDD or 20-30GB SSD. We are expected to see the first dual-core netbooks at the upcoming Computex show, with a retail launch during the third quarter.
Update: It looks like Intel is lifting panel restrictions for the N550. Therefore, 11.6-inch and 12.1-inch netbooks will be able to run the N550 Atom.
Via Fudzilla.
Acer really wants to be first out of the door with a Chrome OS device. According to a report from VentureBeat, Acer will be launching new Chrome OS devices (most likely netbooks, smartbooks or tablets) sporting the new OS at Computex Taipei in early June.
Acer may not have the Chrome OS limelight to itself though. Samsung has also talked of developing ARM-based smartbooks powered by the Nvidia Tegra 2 chipset. Google is expected to release Chrome OS during the second half of the year. Techcrunch says that Chrome OS is coming along quickly but isn't ready as things stand, they've also got some images of what the OS is likely to look like.
Update: Acer has confirmed that it will not be showcasing Chrome OS netbooks at Computex.
There's talk on the internet that netbooks are dead and that the Apple iPad has landed the killer blow. They cite a chart from Morgan Stanley analyst Katy Huberty that shows netbook growth rate slowing.
Whilst once could point the finger at the Apple iPad, I would say it is simply a function of tough comparatives from the year before and that we are starting to see a saturated market (especially considering the data only relates to the US). Read more
April 7, 2010 at 12:12 pm
Netbooks and tablet devices will see the fastest growth in the total portable PC market according to DisplaySearch. The total portable PC market will grow by 26 percent to 215 million units ($117 billion in revenue). They expect over 5m tablets will be sold by the end of the year, driven by sales of the Apple iPad. It also believes tablets will take market share away from netbooks and e–readers.
Revenue growth in the tablet category is expected from higher ASPs (average selling prices). The netbook category has seen ASPs lower from $400 to around $300, however with the Apple iPad expected to be the main player in the tablet segment ASPs are expected to benefit. The price of the iPad starts at $499 to +$800, which should lead to healthier margins to those products that can mimic "Apple's content library, model of content delivery, and their very successful App Store." Click through for unit and revenue tables. Read more
February 17, 2010 at 2:43 pm
PriceGrabber has released a survey of netbook trends across 2009 that shows netbook ownership has increased from 10 percent to 15 percent. There seems to be an age shift in people who are buying netbooks, the most predominant age category of netbook owners were aged 45 – 64 years, comparing to 35-54 years last year. This seems a bit baffling to me, especially considering their smaller screens.
The survey also reveals that 11 percent of consumers plan to purchase a netbook this year and that most people do not see netbooks as a laptop replacement but more of a secondary computer. The introduction of netbooks has also seen people less willing to pay high prices. Around 65 percent of consumers said that the maximum amount they plan to spend on their next computing device is $750, even though over half spent more than $750 on their last device. Click here to read the full PDF report, including loads of charts.
January 27, 2010 at 8:12 am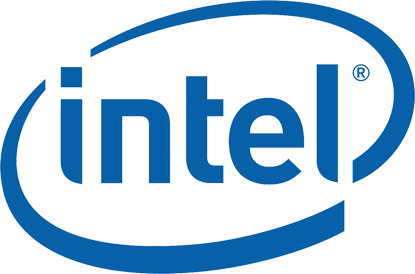 The rise and rise of netbooks has helped to drive Intel's graphic chip share over both AMD and Nvidia. According to the latest Jon Peddie Research, Intel's Q4 2009 market share stood at 55.2 percent, comparing to Nvidia at 24.3 percent and AMD at 19.9 percent.
Out of the three main players, Intel saw the strongest quarter-on-quarter growth of 17.9 percent in the fourth quarter last year, which also relates to the largest year-on-year growth of 114.7 percent. Intel's growth came mainly from Atom sales in netbooks as well as strong growth in the desktop segment due to the Windows 7 launch. Read more
January 26, 2010 at 7:31 am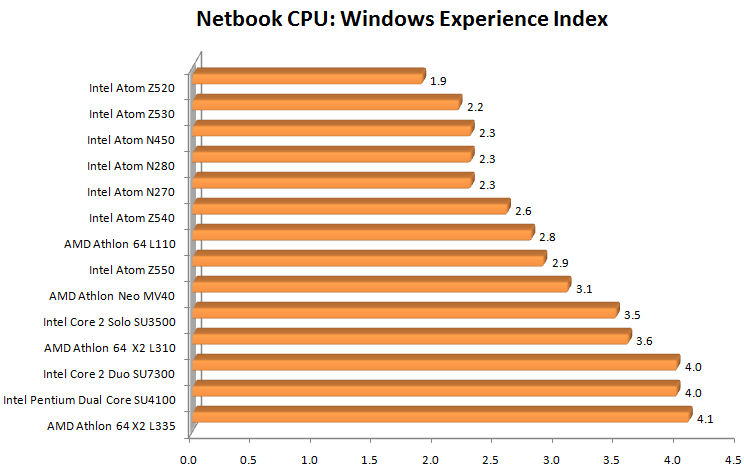 The sheer number of processors on the market can be a minefield to try and differentiate – different clock speeds, cores and cache sizes all need to be considered (along with TDP).
When testing netbooks, it's strange that some models have felt more sluggish than others, especially when they're meant to have the same clock speed. In particular, I'm talking about the 1.6GHz N270 and Z530 Atom. Both had the same speeds but the Z530 always felt more sluggish.
Well it looks like Yugatech has come to the same conclusion (albeit marginal). They have charted all the main Atom netbook processors including a few Intel ULV processors as well as AMD ones. Check out the interesting chart after the jump. Read more
January 22, 2010 at 2:50 pm
The use of ARM-based processors will exceed Intel's x86 equivalents by the year 2013, or so says they data crunchers over at ABI Research. They say that current shipments of UMDs (ultra-mobile devices including netbooks, smartbooks, MIDs and UMPCs) using x86 processors stands at around 90 percent.
This is expected to reverse as ARM-based devices offer more choice for vendors. The perception that ARM devices, such as smartbooks, are always-connected and have much longer battery lives than their x86 equivalents will no doubt help the ARM push. I've seen many similar reports that talk of Linux overtaking Windows for UMDs in a broadly similar timeframe. One thing's for sure smartbooks and the like are here to stay.
December 24, 2009 at 11:51 pm
Netbook shipments are forecast to have grown by 103 percent year-on-year in 2009 according to a latest DisplaySearch report. Netbook revenues over the same period were up by 72 percent. This strong growth has meant that netbooks were 19.6 percent of total portable PC shipments and sales were 10.4 percent of the total. The low sales number is due to the lower average selling prices (ASPs) of netbooks.
Netbook average selling prices are estimated to have decreased by 15 percent in 2009 and DisplaySearch expect them to fall by a similar amount next year. Netbooks are expected to see strong growth once again in 2010, although there is expected to be a surge in ultra-thin 11.6-inch and 12.0-inch CULV-based devices. Read more
December 19, 2009 at 12:06 am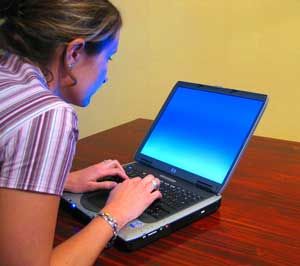 An excellent piece of research was posted to Core77 over the summer that looked at the different positions that one can use a netbook and the appropriate stresses on joints and muscles this can cause. It's likely to resonate with many people as I often find it difficult to get comfy in one position for long, even taking into account the mobility that a netbook brings.
Apparently the researchers concluded that "a conventional small clamshell laptop is most comfortably used lying down in bed with the device on the thigh when the knees are kept up." So which position do you find most comfortable? Check out the chart below. Read more
December 8, 2009 at 6:50 pm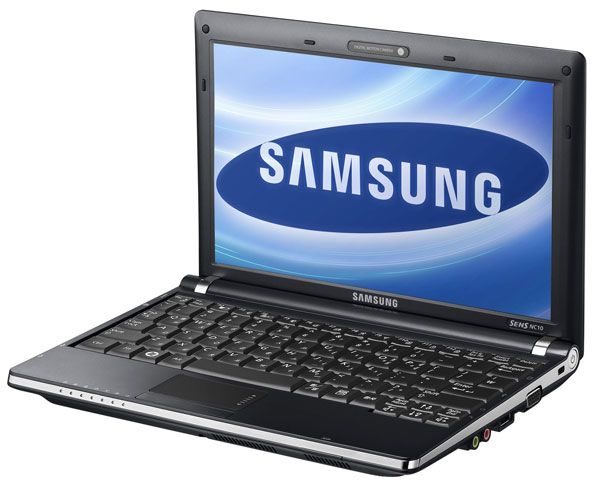 The Netbook World Summit was being held today in Paris and some interesting tidbits of information have been gleaned from Samsung Notebook Product Manager, Jaewoo Seo. He says that a completely new range of Samsung netbooks will be revealed in January 2010 based on the Intel Pine Trail platform.
This is hardly surprising news as we already know that most of the big manufacturers are planning on showcasing their Pineview-powered netbooks at CES 2010 in early January. However, we did learn that these models are expected to incorporate a much thinner design whilst having even longer battery lives. Samsung already delivers some of the longest netbook battery lives so this is great news. Also, at least one netbook with a touchscreen display is expected. Read more
December 4, 2009 at 8:41 am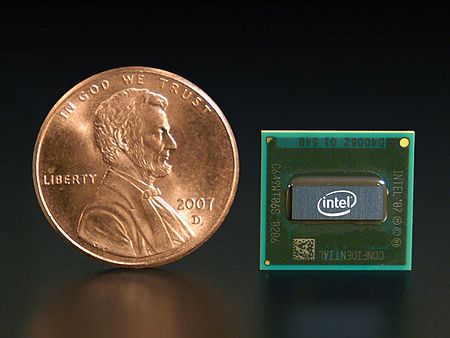 Netbooks launching with the next-generation Atom Pineview processors are set to launch on 11th January 2010 according to Digitimes. Manufacturers such as Acer, Asus, Lenovo and MSI are complying with Intel's embargo, prohibiting any release until after 10th January.
The initial netbooks using the Pine Trail platform will launch using the 1.66Ghz N450 Atom Pineview processor, whilst the 1.83GHz N470 processor is set to hit the market in March. Pineview netbooks are expected to run on three main platforms: Windows 7 Starter , Moblin and Windows XP with Windows 7 expected to the most popular but also most costly.
Manufacturers are cautious on the launch of these new netbooks, worrying that they may not take off as expected. This could end up leaving an inventory stockpile as was seen in early 2009.
November 28, 2009 at 6:20 pm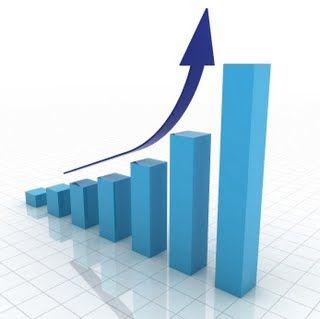 The definition of a netbook has changed somewhat since the first 7-inch Eee PC appeared just over two years ago. There has been a gradual trend upwards in display sizes, with 10-inch netbooks being the common standard. However, with 11.6-inch and 12.1-inch models released in the second half of this year, this segment is expected to get a big push from manufacturers in 2010 according to Digitimes.
This doesn't mean 10-inch netbooks will disappear, however manufacturers will position them as entry-level devices to compete against the emergence of ARM-based smartbooks. Models with touchscreen displays will be displayed towards the mid-range market, whilst the 12-inch models are expected to drive profits. Read more
November 17, 2009 at 12:24 pm
SquareTrade, a large independent warranty provider, has analysed the failure rates for over 30,000 laptops and netbooks covered by its warranty plans with some revealing insights. It found that just under a third of laptops will fail within three years and that netbooks are 20 percent more likely to fail.
Breaking down the results, SquareTrade found that 20.4 percent of laptop failures were due to hardware malfunctions and 10.4 percent were from accidental damage. Whilst one would expect netbooks to suffer a higher rate of accidental damage to their portability, apparently netbook hardware malfunctions were 20 percent higher than laptops. Read more