April 15, 2010 at 11:19 am
Intel has demonstrated the new MeeGo OS ( a collaboration between Intel's Moblin and Nokia's Maemo OS) at IDF 2010. In a few videos it has shown some demos of MeeGo v1.0 on an Acer netbook along with other devices such as HDTVs and smartphones.
The netbook demo shows MeeGo looking to be remarkably similar to Moblin. There are different sections to the screen including integrated social networking as well as full compatibility with Intel's AppUp store. Check out the demos after the jump. Read more
April 13, 2010 at 11:31 am

MeeGo, the lovechild between Intel's Moblin and Nokia's Maemo operating systems, is getting a lot of support from the industry. The Linux Foundation has released a list of all those showing public support for the new OS including a mix of hardware and software developers.
Included in the list are netbook heavyweights Acer and Asus and highlights that we may see dedicated MeeGo netbooks at some point in the future. Acer's Jim Wong, senior corporate vice president and president of IT Products Global Operations said: "Acer was an enthusiastic adopter of Moblin and we're excited about Moblin's evolution into the MeeGo software platform. We're looking forward to ecosystem innovation that will be enabled by the open nature of MeeGo." Read more
Park this firmly in rumour territory for now, but another major manufacturer is looking to jump onto the tablet bandwagon. TheStreet.com is reporting that Ashok Kumar, analyst at Rodman Renshaw, has sources indicating that Nokia is working suppliers and design manufacturers on a touchscreen tablet.
"Right now the supply chain is being primed up for a fall release. It has to be on the shelf by September-October to meet demand for the holiday window," says Kumar.
The news wouldn't be a surprise given the publicity surrounding tablets at the moment. Unwired View suggests that a MeeGo tablet is unlikely this soon and Windows 7 is more probable if Nokia were to release a tablet this year.
March 31, 2010 at 10:52 pm
Meego, Intel and Nokia's merged OS via the melding of Moblin and Meego, has now received its first pre-release build. Those of you with Atom netbooks (pretty much most of the market), along with the Atom-powered Moorestown MIDs and the Nokia N900 can now download the release here. The first proper release is still expected in May.
February 18, 2010 at 9:59 pm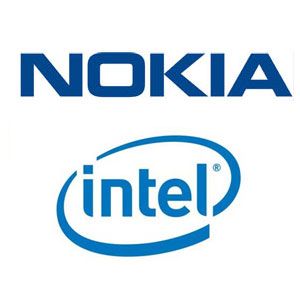 Intel and Nokia seem to be best of buddies at the moment. Not only have they stuck both their respective mobile Linux platforms into one melting pot to create Meego, rumours are surfacing of a hardware collaboration too. Apparently both companies are working together to create a new Atom-based SoC (system on chip) called Penwell for netbooks and mobile phones.
Any such partnership would make sense strategically. Intel is looking to crack the mobile/smartphone market that is heavily dominated by ARM and Nokia wants to grow its mobile market share in the US as well as developing its netbooks. Sounds like an exciting venture if true and would fit very well with their MeeGo mobile operating system.
Via SemiAccurate [via Ars Technica].
February 15, 2010 at 12:37 pm

Intel and Nokia have merged their respective Moblin and Maemo mobile Linux operating systems to form MeeGo. This is huge news. MeeGo will be backed by two of the largest technology companies in the world and should create a mobile OS that will suit a wide range of devices from netbooks to smartphones.
Nokia recently delivered its first Maemo device the Nokia N900 smartphone and Intel's Moblin is a credible open-source software platform for netbooks as well as MIDs. The MeeGo project will be hosted by the Linux Foundation. There will be access to both the Nokia Ovi Store and the recently announced Intel AppUp Centre. Read more
February 12, 2010 at 1:04 pm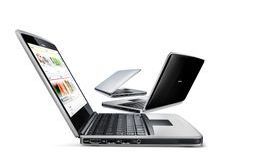 We thought we'd flag that the Nokia Booklet 3G netbook is now shipping through the Nokia store. We've already had a dig about the extortionate UK pricing (£649.00), which could buy you two netbooks from other manufacturers, but for those willing to part with their cash there's no doubt you'll be getting one of the prettiest netbooks on the market.
It has a 10.1-inch (1280 x 768) frameless display, encased in an aluminum chassis just 20mm in thickness. The Booklet 3G also boasts a 12 hour battery life, HDMI-out and embedded 3G. It is powered by the 1.6GHz Z530 Atom processor and comes with 1GB RAM (max), 120GB HDD and Windows 7 Starter. Read more
December 18, 2009 at 11:28 pm
The Nokia Booklet 3G netbook is finally available to pre-order in the UK although it won't come cheap. It's already released in the US and parts of Europe and the high price has carried through to UK shores. It is available for pre-order on the Nokia store for £649.00, which thankfully includes shipping. It is due to ship in January 2010.
Back when the first details of the device came through, we opined that it is more likely to be closer to the £600 mark than the £500 mark quoted at the time. We called the £600 price point ridiculous so hearing that it will actually cost £650 causes disbelief. Read more
November 11, 2009 at 10:48 am
Reviews are starting to trickle out for Nokia's first entry into the netbook segment. It seems that the Booklet 3G has had a bit of a mixed reception. Yes, it has superb build quality and a long battery life, but most of the negatives mirror our initial take of the device back in early September.
Crunchgear found that the Booklet 3G was too generic and underpowered to be considered a great product. Even in general use, the netbook was laggy when it came to rendering web pages and loading YouTube videos. As this netbook will mainly be sold on contract they also felt it was "folly" to be locked into a contract for 2 years given the lack of power under the hood. Read more
November 9, 2009 at 12:02 pm
The Nokia Booklet 3G netbook will be arriving in Best Buy stores from 15th November. Those of you who are Reward Zone members can place your pre-orders as we speak, however some stores already have them in stock. The Booklet 3G can be bought for $599.99 or $299.99 plus two-year AT&T data contract.
The Nokia Booklet 3G has a 10.1-inch (1280 x 720) display, measures just 20mm thick and is powered by a 1.6GHz Z530 Atom CPU, 1GB soldered RAM and a 120GB HDD. Other features include Bluetooth, HDMI-out and a 1.3MP webcam. For a 'premium' netbook however, it only gets Windows 7 Starter. Check out a larger image of the flyer after the break. Read more
October 28, 2009 at 5:57 pm
The Nokia Booklet 3G netbook has had its first video unboxing courtesy of Engadget. The netbook launched in Germany this week through O2 retail stores customers for €249 upfront and then €20 per month over 24 months. It is expected to land in the US via AT&T and Best Buy stores from mid-November.
The Wall Street Journal also posted their video impressions and praised the netbooks battery life but wasn't too enamored with the "tiny keyboard". Battery life came in at 8 hours, lower than Nokia's claimed 12 hour life. However, this was with the display on full brightness, Wi-Fi on, music looped loudly and all power saving functionality turned off. Check out both videos after the break. Read more
October 26, 2009 at 3:25 pm
The Nokia Booklet 3G netbook is not even out yet, yet reports coming out of Asia suggests that demand is so strong that Nokia is considering releasing an updated version for 2010. Digitimes says that manufacturer, Compal Electronics, is working overtime to satisfy demand.
This demand is likely to be coming from telecom operators who will be selling the Booklet 3G with lucrative long-term data contracts. However, I'd take all of this information with a pinch of salt until we see some raw numbers on just how successful the Booklet 3G has been with the end-consumer.
No detail on what the next version of the Booklet 3G would include, however I'd love to see Nokia following its mobile roots and releasing a smartbook to provide the always-on 3G experience that is lacking from current devices.
October 23, 2009 at 2:52 pm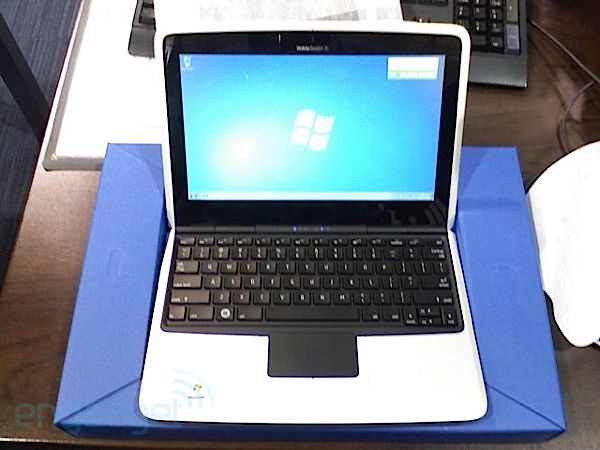 The first demo units of the Nokia Booklet 3G netbook are starting to arrive at Best Buy stores in the US. The Booklet 3G was meant to launch on Windows 7 launch day (October 22nd), however they don't start to seem to be available yet. Not to worry, as Best Buy now has pre-orders for the premium $599.99 netbook up on its site.
The Nokia Booklet 3G has a 10.1-inch (1280 x 720) display, measures just 20mm thick and is powered by a 1.6GHz Z530 Atom CPU, 1GB soldered RAM and a 120GB HDD. Other features include Bluetooth, HDMI-out and a 1.3MP webcam. For a 'premium' netbook however, it only gets Windows 7 Starter.
Via Engadget.
October 13, 2009 at 8:15 pm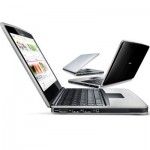 Nokia has teamed up with AT&T to sell the Booklet 3G netbook for an upfront cost of $299 as long as you sign up for a two-year data contract costing $60 per month (5GB data). As with most other carriers offering netbooks on contracts, the lifetime cost is not cheap. The contract itself will cost $1,440 over those two years and that's before adding the upfront cost of $299. However, AT&T has promised that other pricing options will also be available soon.
If you want to go it alone, then the Nokia Booklet 3G can be bought for the unsubsidised price of $599, exclusively (in retail) through Best Buy stores. Nokia once again emphasized a "true 12 hour" battery, but this is based on Mobile Mark '07, which doesn't use wireless activity in its tests. Therefore, I'd take that number with a pinch of salt. It will launch in the US with Windows 7 on October 22nd.
The Nokia Booklet 3G has a 10.1-inch (1280 x 720) display, measures just 20mm thick and is powered by a 1.6GHz Z530 Atom CPU. Other features include Bluetooth, HDMI-out and a 1.3MP webcam.
October 8, 2009 at 7:56 pm
We expect the Nokia Booklet 3G netbook to be available in a matter of weeks, if yesterday's news (that it will hit O2 Germany on October 22nd) is anything to go by. There has not been too many previews of the device, but Laptop Mag managed to spend some quality time with the Booklet and have given their initial impressions.
The design wins points for a number of reasons. Firstly, the aluminum construction, all from one piece of metal, adds to the premium feel of the netbook. However, despite its slim profile (19.9mm thin) it felt heavier than it looks. The glossy lid is also a fingerprint magnet. Secondly, the flush glass display is very attractive. The 10-inch screen has a 720p resolution.
Less love was given to the chiclet keyboard, which felt a bit cramped despite a sturdy feel. The touchpad has low friction but has no gesture support. The mouse buttons are also easy to press. Another welcome addition is the hot-swappable sim-card slot. Check out a hands-on video after the break. Read more