Huawai has released a netbook that appears to be a re-skin of the luxurious Asus Eee PC S101 netbook, albeit with an embedded 3G module. The netbook was spotted at the CMMA2009 show in Singapore.
It includes the same specs as the S101 including either a 1.6GHz N270 or 1.66GHz N280 Atom CPU, 1GB RAM and a 160GB HDD. There are a few differences, including two mouse buttons instead of one on the S101. The LCD status lights are also in a different place. But, in essence, this is probably built by the same ODM that produces the Asus S101.
Via NetbookNews.de.
April 13, 2009 at 12:52 pm
Whether a mini-notebook with a 12-inch display can be classified as a netbook is debatable. Asus does not include its 12.1-inch S121 as part of the Eee PC family, unlike its little brother the 10-inch Eee PC S101. What we do have however, is a model that shares similar gorgeous looks and the little touches that highlight the S121 is a premium product. These touches include a very slender form-factor and leather palm rests.
You do have to wonder though whether the S121 is more style than substance. It is only powered by a 1.33GHz Z520 Atom CPU and comes with 1GB RAM and a 160GB hard-disk drive. It also does not use the dual storage system utilised by the S101.
The Asus S121 is now on sale in Taiwan for the equivalent of $799/€605/£545. Obviously quite pricey compared to other netbooks that offer more bang for your buck (Samsung NC10 and the Asus 1000HE spring to mind). However, for those for those that are seriously looking at this luxury 'netbook' I would imagine value for money isn't too high up on the agenda.
Via Fudzilla.
March 17, 2009 at 4:15 pm
The Asus Eee PC S101 and upcoming 12-inch version the S121 are some of the most elegant netbooks on the market. The pair have been recognised for combining a sexy design with functionality by receiving the prestigious 2009 Red Dot Design Award. Other Asus design winners included the Eee Keyboard PC, P30 notebooks and ASUS Chocolate notebook keyboard.
The international red dot design award ranks among the largest and most famous design competitions in the world. Each year an international jury reviews and evaluates the submitted products according to stringent criteria like degree of innovation, functionality and the formal quality of the product. This ensures that the seriousness of the competition and its international acceptance is upheld. Some more info on the winners after the jump. Read more
March 13, 2009 at 5:28 pm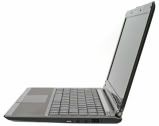 There is no doubting that the Asus S101 is one of the prettiest netbooks on the market at the moment. It's bigger brother, the 12-inch Asus S121, looks even better and according to the guys over at TrustedReviews, even nicer than Asus' 1008HA.
Apart from the great looks they found the S121 a pleasure to use with excellent battery life along with it having the best Asus keyboard they've used to date. On the negative side, this isn't the speediest netbook around (running at only 1.3GHz) with only 1GB RAM and 160GB HDD (rather than dual-storage system of the S101). Also, given a WXGA display, it seems that the most isn't made of the screen as there is little chance of running HD content on the S121 given the weak CPU. Hopefully a refresh with the Intel GN40 or Nvidia Ion is on the horizon. Key points and more pictures after the jump. Read more
March 12, 2009 at 2:10 pm
GadgetMix has posted a detailed review of the Asus Eee 1002HA. Overall impressions were positive with the machine taking all of the plus points from the Asus S101 and Asus 1000H. Think of it as a regular hard-disk drive version of the S101, taking all of its styling cues too. Read more