December 4, 2009 at 8:21 am
Laptop Mag has followed yesterday's Samsung N140 netbook review with a look at its budget brother, the Samsung N130. The Samsung N130 has an official price point of $349, but can be found cheaper and offers the same keyboard, touchpad and matte display as the N140.
However, that's where the positive comparisons end. The N130 comes with the weaker 1.6GHz N270 Atom CPU and 4000 mAh 6-cell battery. The N140 came with a 1.66GHz N28 Atom and 5200mAh capacity battery. It is also only equipped with a mono speaker to further differentiate it from the N140 that comes with stereo SRS audio.
The Samsung N130 lasted for four hours and forty-four minutes, this is nearly two hours less than the N140, a significant difference. Laptop Mag suggests spending a bit extra and going for something with a bit more oomph. You can read their full review here.
October 9, 2009 at 9:20 pm
The Samsung N130 10-inch netbook has already been on sale for a while in the UK. However, it is only just appearing in the US. Amazon.com
has it on sale for $351, although Buy.com is cheaper at $329 – both have free shipping. The product page for the Samsung N130 is also live on the US site.
The N130 is a pretty normal netbook and has a 10.1-inch (1024 x 600) display, 1.6GHz N270 Atom and GMA 950 graphics. It also comes with 1GB RAM and a 160GB HDD. Other features include a 0.3MP webcam, Wi-Fi (Draft-N) and 6-cell (4000mAh) battery. There's no sign of the Samsung N140 right now, but it is expected to appear later this month. The N140 is similar to the N130, but has a higher capacity battery and stereo speakers.
Via Netbooked.
September 3, 2009 at 1:01 pm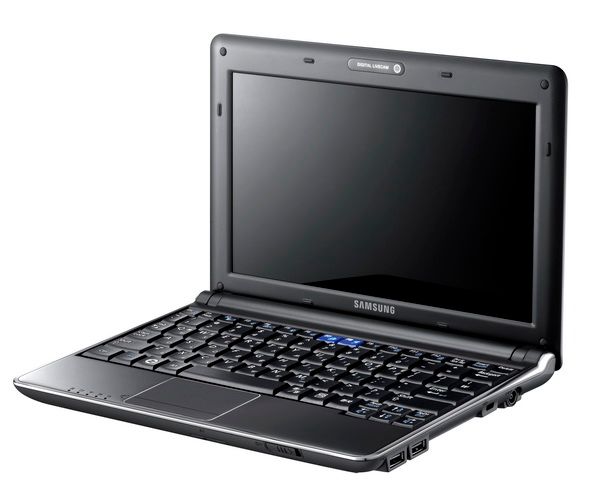 Samsung has officially announced two new entries to its 'N' netbook series. Both 10.1-inch models have very similar in specifications and looks. The official product page for the N130 & N140 is now live on the Samsung UK website. The manuals for both are also available (N130 here and N140 here).
The UK SKUs are both powered by the 1.6GHz N270 Atom processor and 945GSE chipset, and come with 1GB RAM and a 160GB HDD. They have 10.1-inch (1024 x 600) matte displays and feature Wi-Fi (including Draft-N), webcam, 3-in-1 card reader, three USB ports and 6-cell batteries. Read more