March 24, 2010 at 10:14 am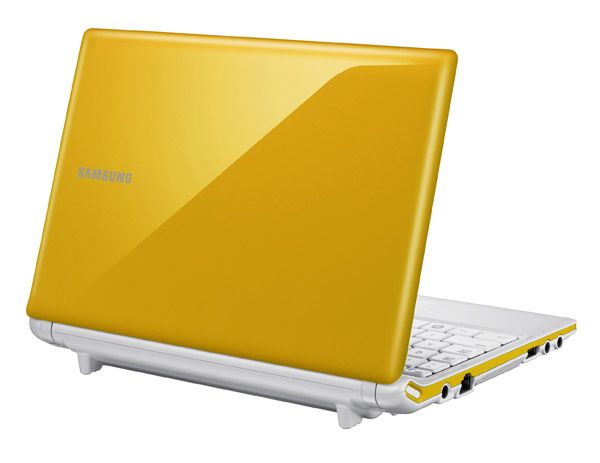 The Samsung N150 netbook that we've already seen is set to come in a number of colourful hues as part of its Corby line-up. This design sports a white base and coloured lid (similar in some ways to the new Dell Mini 10).
The yellow and red netbooks have been pictured and caught on video, although other colours are expected and include Bermuda Blue, Caribbean Yellow and Flamingo Pink. The specs of the N150 remain the same in the new Corby edition. Check out a quick hands-on video after the break. Read more
February 15, 2010 at 7:54 am
Samsung has demoed the first Long Term Evolution (LTE) netbook at the Mobile World Congress show in Barcelona. LTE is the next-generation mobile network that promises to deliver higher speeds and lower latency to users. It has used its Samsung N150 netbook to demonstrate LTE capabilities with the embedded Kalmia chipset.
The specs of the Samsung N150 remain the same apart from the inclusion of the LTE-enabling Kalmia chipset. Samsung says that rollout of LTE enabled netbooks will depend on demand. The initial deployment of LTE began in 2009, but trials have continued into 2010.
Via Engadget.
February 11, 2010 at 5:54 pm
The Samsung NB30 netbook is certainly unique amongst the company's four Pine Trail netbooks. It has a rubberised lid and deck and water-tight seal to prevent liquid damage. It also has a HDD freefall protection sensor, matte display and 11-hour battery life.
NetbookNews has unboxed the NB30, where it was felt to be similar to the Samsung N150 in the looks department. Check out the video after the jump. Read more
February 10, 2010 at 6:04 pm
The Samsung N150 netbook is pretty much one of the standard Pine Trail netbooks. It comes with a 1.66GHz N450 Atom processor, 1GB RAM, 250GB HDD and Windows 7 Starter. The N150 netbook was reviewed recently and whilst the quoted 8.5-hour battery life was lauded, the keyboard didn't live up to its predecessors.
Roland from NetbookNews has unboxed one of these netbooks. Whilst the glossy lid is a fingerprint magnet, it's nice to see it sport a matte display and palm rest. It comes with a 4400mAh battery and a flat-key keyboard. The touchpad looks a similar size to previous Samsung netbooks along with a single mouse rocker bar underneath. You can check out the unboxing after the jump. Read more
February 8, 2010 at 10:09 am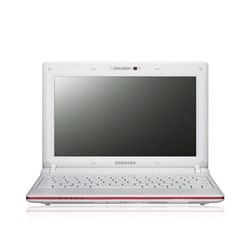 Samsung has released four new Intel Pine Trail netbooks and amongst them is the 10.1-inch Samsung N150, powered by a 1.66GHz N450 Atom processor, boasting an 8.5-hour battery life. Cnet recently reviewed the Samsung N150 netbook and whilst they lauded its battery life, the keyboard fell short, a disappointment considering Samsung's pedigree in this area.
The chassis comes with a glossy black lid (I really wish Samsung would go back to its matte lid on the Samsung N120) that is a bit of a fingerprint magnet. Samsung's netbook keyboards have stood out in the past, however Cnet found the one in the N150 disappointing. This was due to close proximity of keys that caused errors aplenty. However, the touchpad made up for this with accurate tracking and mutt-touch gestures out of the box. Read more
January 4, 2010 at 8:34 am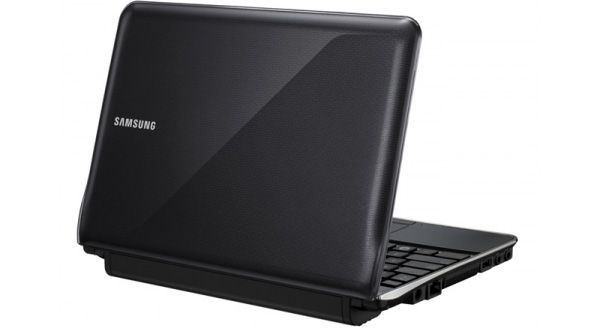 Samsung has officially confirmed its Intel Pine Trail netbook line-up. It will launch four new netbooks under the model names N210, N220, N150 and NB30. Whilst detailed specifications and pricing is still not available, Samsung says that all four models will be available across all territories in early January.
The netbooks will feature a 10.1-inch LED anti-reflective display powered by a 1.66GHz N450 Pineview Atom processor. The designs of the new netbooks don't look radically different from what we're accustomed to. They all sport a scratch-resistant lid and webcam. Read more
December 21, 2009 at 11:14 pm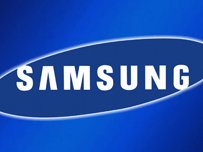 Samsung is also looking to join the Intel Pine Trail party by launching the NP-N150 netbook. The Samsung N150 has been spotted passing through the FCC, there are no pictures at the moment although we do know the full specifications courtesy of a retailer listing.
The N150 sports a 10.1-inch (1024 x 600) display and will be powered by the 1.66GHz N450 Atom Pineview processor and Intel GMA 3150 graphics. It will come with 1GB RAM, a 5400RPM 160GB HDD and Windows 7 Starter. Read more