This is a strange one. Apparently, the UK version of the Samsung N220 netbook ships with a Broadcom Crystal HD media accelerator card, enabling 1080p video playback out of the box. Up until now, the only perceived difference between the N220 and N210 was that the N220 came with a two-tone coloured lid and subwoofer.
What is strange is that there is no mention of this inclusion anywhere on the Samsung site or retailer listings. Given that this is quite a marketable bullet point, it's difficult to understand why Samsung didn't want to sing 1080p compatibility from the rooftops, unless it is a very late addition. This only appears to be on the UK version, although we'd love to hear if any other Samsung N220's have the Broadcom Crystal HD card elsewhere in the world. Check out some photos of the "HD Playback" sticker after the break. Read more
February 23, 2010 at 8:42 am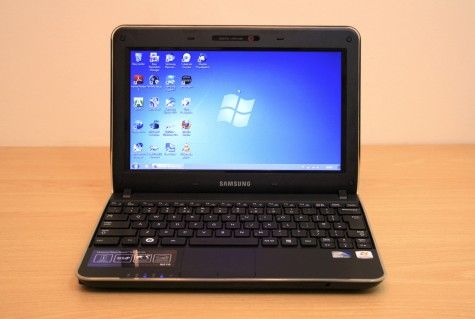 The Samsung N210 netbook has seen its first review courtesy of Matt from NetbookReviews.net. The netbook is one of four Pine Trail netbooks from Samsung. Whilst the specs don't stand out (N450 Atom CPU, 1GB RAM, 250GB HDD and Windows 7 Starter), you do get Samsung's fabled build quality, comfortable chiclet keyboard and an 11-hour battery life.
We struggled to tell how the N210 differed from the N220 at first, but we now we know the N220 has a two-tone lid (red/black and green/black) as well as an integrated subwoofer, which accounts for the small price premium. Matt liked the non-glossy display and large multitouch trackpad. He didn't formally test the 6-cell 5900 mAh battery but found that the quoted 11 hour runtime was probably a "fair estimation." Click here for the full review.
February 11, 2010 at 9:40 am
The 10-inch Samsung N220 is the company's premium Pine Trail netbook mainly as a result of its 11-hour quoted battery life. The base specs aren't too different from most other Pine Trail netbooks and includes a 1.66GHz N450 Atom processor, 1GB RAM, 250GB HDD and Windows 7 Starter. However, the N220 does come with a chiclet keyboard and two-tone colour design.
Riccardo from NetbookNews.it has posted his review of the Samsung N220. He was impressed with the 10-inch matte display and felt the keyboard was comfortable (good to hear after the apparent disappointment of the Samsung N150's keyboard). Battery life was also good for 6-7 hours of real life usage and build quality was above average. At 100 percent CPU load and display brightness, the 6-cell 4400mAh battery lasted for 5 hours and 27 minutes. Read more
January 26, 2010 at 7:58 pm
The premium Samsung 10-inch Pine Trail netbook, the N220 has been unboxed by nDevil. It comes with a chiclet keyboard and matte display. The particular version unboxed has a 6-cell 4400 mAh battery, although the higher capacity 5600mAh battery will appear in other regions. Check out the unboxing after the jump.
Update: Also check out a quick disassembly video below, showing access to the hard drive, single RAM slot and Mini PCI-E slot. Read more
January 16, 2010 at 11:57 am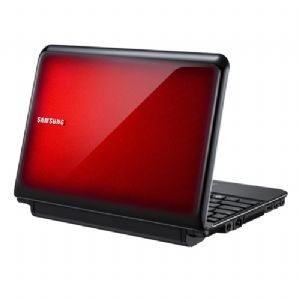 Samsung's N210 and N220 Pine Trail netbooks are now available in the UK via a number of different retailers. Amazon UK
doesn't have them in stock but has listed them as being "usually dispatched within 1 to 3 months". However, a number of other e-tailers have them listed in stock including CCL Computers and Laptops Direct. CCL has the cheapest prices with the N210 listed for £307.63 and N220 for £318.10.
The 10.1-inch (1024 x 600) Pine Trail netbooks will have an 11-hour battery life and come with the N450 Atom CPU, 1GB RAM, 250GB HDD and Windows 7 Starter. Other features include chiclet keyboard, Wi-Fi (b/g/n) and webcam. Read more
January 4, 2010 at 8:34 am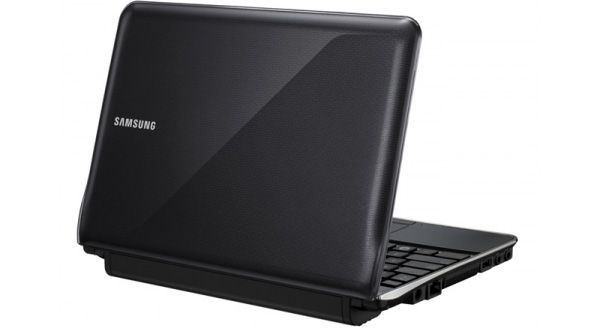 Samsung has officially confirmed its Intel Pine Trail netbook line-up. It will launch four new netbooks under the model names N210, N220, N150 and NB30. Whilst detailed specifications and pricing is still not available, Samsung says that all four models will be available across all territories in early January.
The netbooks will feature a 10.1-inch LED anti-reflective display powered by a 1.66GHz N450 Pineview Atom processor. The designs of the new netbooks don't look radically different from what we're accustomed to. They all sport a scratch-resistant lid and webcam. Read more
December 29, 2009 at 4:21 pm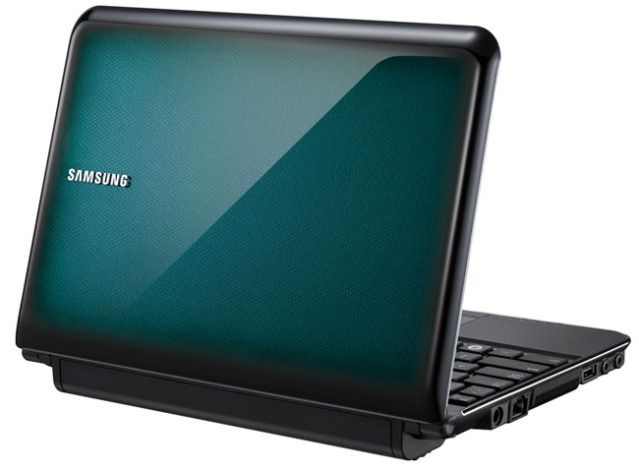 Samsung is already expected to announce two new Intel Pine Trail-powered netbooks (Samsung N150 & Samsung NB30) during CES next week and now we can add another to the list. The Samsung N220 has popped up in a few retailers including Rue de Commerce in France. The €349 priced netbook looks similar to the Samsung N140, albeit with a 1.66GHz N450 Pineview processor.
The Samsung N220 is also listed by UK retailer OYYY for £338.11 and the specs seem typical. You'll get a 10.1-inch (1024 x 600) display, 1GB RAM, a 250GB HDD and Windows 7 Starter. However, the interesting part is a claimed 11.5 hours of battery life with its 6-cell 5900mAh battery. During video playback you should be able to get 7.5 hours of battery life. Read more