April 8, 2010 at 11:20 am
Samsung is following up its Corby-branded N150 netbooks by providing a number of matching accessories. It has announced Pink, Black, White and Yellow coloured netbook pouches and a Corby mouse that is manufactured by Belkin.
The polyurethane laptop pouch is available in two sizes (10.1 and 11.6-inches) so I imagine even if you haven't got a Corby coloured netbook / ultra-thin you could always use the pouch with your existing netbook as some kind of fashion statement. It looks like it will be exclusive to Korea for now though.
Via Akihabara News.
February 21, 2010 at 1:00 pm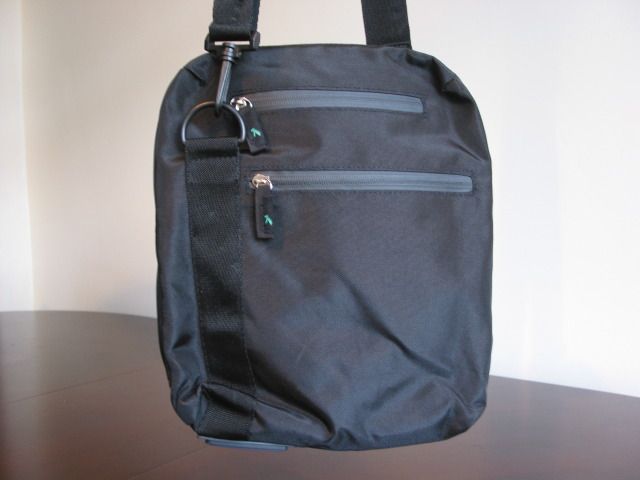 We have reviewed a fair number of netbook sleeves, cases and bags here at NbC, but now we have something that sits slightly differently to everything seen so far. The waterproof UltimateAddons netbook sling bag is designed to fit netbooks ranging from 8.9 to 10.2-inches. It doesn't feel much bigger than a case but offers enough room to carry accessories and comes with shoulder and handle straps to be used outdoors.
The UltimateAddons netbook sling bag comes in two colours, black (which we tested) and olive green. It was sent over for us to review by those nice guys over at Ultimate-Netbook who ship these bags at a cost of £19.99 with free worldwide delivery. Ultimate-Netbook is a specialist retailer of netbook accessories, including bags and cases. Read on to find out our thoughts on the netbook sling bag. Read more
November 23, 2009 at 5:53 pm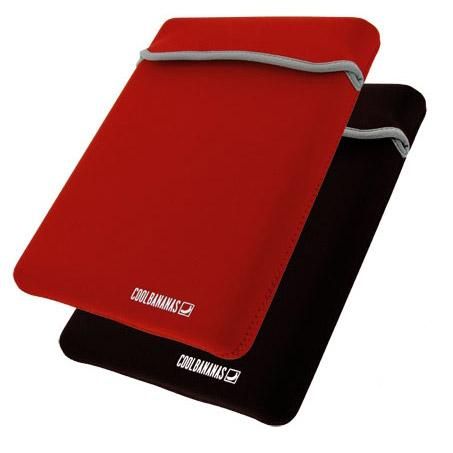 We have another competition for you, courtesy of those nice people at Gearzap. This time round, we have a funky Cool Bananas Neoprene Netbook Sleeve up for grabs. The sleeve is manufactured from shock resistant neoprene that should help protecting against dirt & scratches. It also has reversible colours, which means you can use it in red or black, depending on your mood!
As before, to enter the competition all you have to do is leave a comment below. We will pick a winner randomly when the competition closes at midnight (GMT) on Monday 30th November. Good luck!
Rules: 1) Please leave a valid email address as we will be using this to contact you, 2) once contacted, if we do not hear from you within 24 hours we will draw another winner, 3) only one entry per household (remember we can see your IP address), 4) this competition is open to our readers worldwide.
Update: The lucky winner is Granville Giblert!
September 29, 2009 at 5:15 pm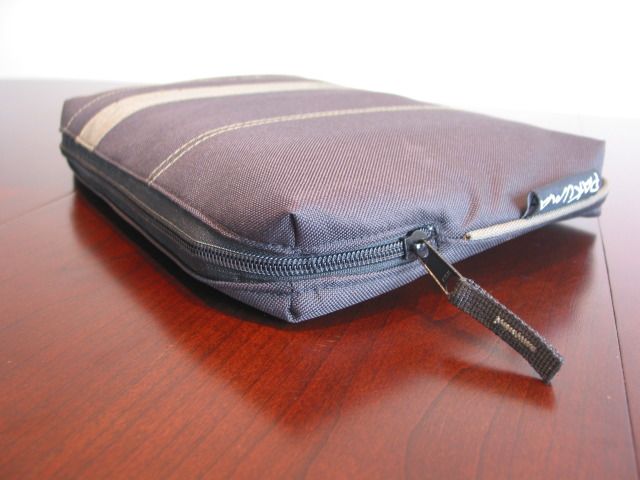 Here at NbC, we try and do what little things we can to stay environmentally friendly. A number of companies out there realise that there are people like us whom they can target environmentally conscious products to. One such company is Pakuma that manufacturers eco-friendly netbook/laptop sleeves and bags.
GearZap, a specialist retailer of netbook and laptop accessories, were kind enough to send over the Pakuma eco2bag Cocoon Netbook Sleeve for us to review. The sleeve fits netbooks with display sizes of 10-inches and is available in two colours (black/green & black/red jasper). The Pakuma eco2bag costs £13.95 (the red jasper sleeve costs £14.95). GearZap applies a small delivery charge on top of this depending on whether shipping is to the UK or mainland Europe. Read more