November 10, 2009 at 2:43 pm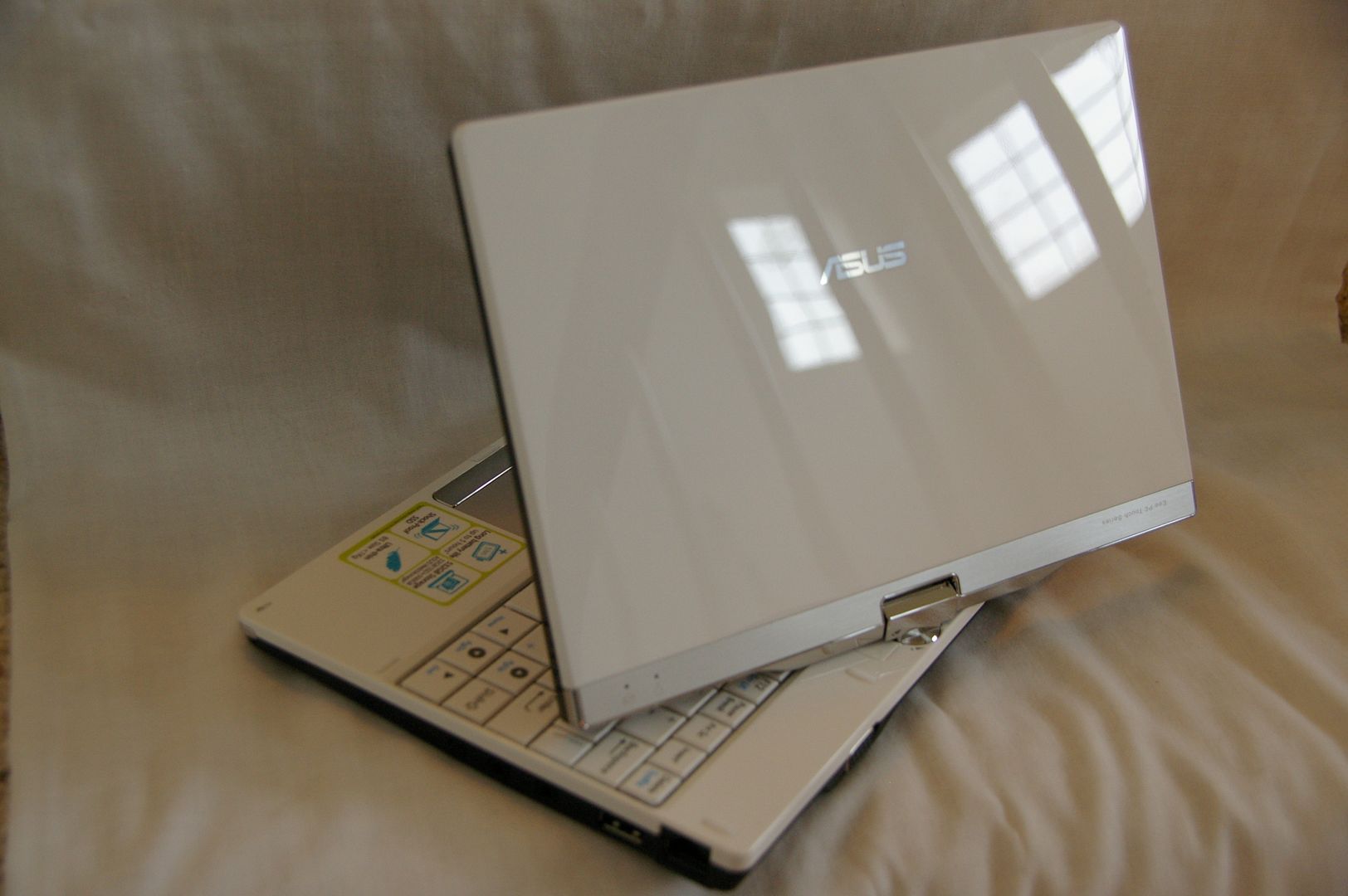 The Asus Eee PC T91MT only started to ship in the last few days, however one user has already received his unit and posted his initial impressions. Kubel from MyT91 found that the 32GB SSD performed similarly to the 16GB SSD in the original T91, albeit it was a little slower. Windows 7 was also quite snappy in terms of performance.
Other features were similar to the original T91 and include a well designed 8.9-inch form-factor, a bright display that sits between matte & display and is a fingerprint magnet. It also comes with a firm hinge that is critical for a device that will be switched between tablet & netbook mode often. He hasn't tested the multi-touch features extensively, but we can see some of those from an official Asus promo video attached after the break. Read more
November 1, 2009 at 4:35 pm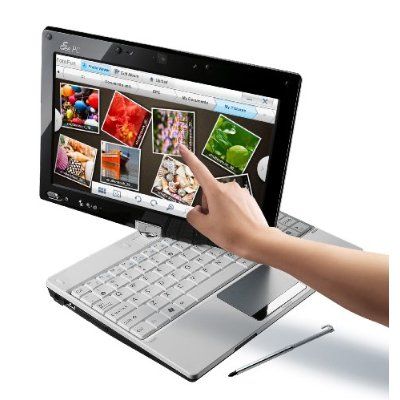 The multi-touch version of the Eee PC T91 convertible netbook has been confirmed for a US launch after a pre-order appeared on Amazon.com
. The white 8.9-inch Eee PC T91MT is listed on the site for $549.00
, although no release date is given.
The specifications of the T91MT are similar to the T91, coming with a 1.33GHz Z520 Atom processor, 1GB RAM and an upgraded 32GB SSD. It also comes with Windows 7 Home Premium, which fully supports multi-touch features. Battery life should be good for 5 hours. There's no sign of the T91MT making an appearance in the UK right now.
Via Liliputing.
October 19, 2009 at 9:03 am
The 8.9-inch Asus Eee PC T91 convertible netbook hasn't sold through the roof, but then perhaps that was always expected given that most people knew a multi-touch model would be released with the launch of Windows 7.
Whilst we've not too heard too much of this recently, it appears that Asus is planning to launch this model, dubbed the Eee PC T91MT ('MT' obviously standing for multi-touch). The eagle eyes over at NetbookNews.de spotted that the black and white models are available to pre-order at Amazon.de for €505.98 and will launch on October 22nd (coinciding with the Windows 7 launch date).
The T91MT will come with Windows 7 Home Premium and a 160GB HDD (instead of the 16GB flash drive found on the T91). I've not seen similar listings in the UK or US for now, although I'd be surprised if it wasn't made available in those markets soon.
October 14, 2009 at 8:21 pm
There has been little word regarding the 10.2-inch big brother to the 8.9-inch Asus Eee PC T91 convertible netbook. The Asus Eee PC T101H seems to have been in a state of limbo, whilst the company decides whether it worth green lighting the netbook or not. However, according to NetbookNews.de, it is on its way, expecting to make a formal appearance at CES in January 2010 and sporting a 1.66GHz N450 Atom Pineview processor.
The T101H is expected to come with a 10.2-inch resistive touchscreen display (mo multi-touch here) along with Windows 7. It will come with 1GB RAM, 16GB SSD, Wi-Fi (Draft-N), an accelerometer and a battery life good for 8 hours.
Options will include 3G and DVB-T digital TV. Pricing is expected to be between €650-€700. Not cheap considering that there is likely to be devices with multi-touch displays probably launching in the same time frame.
August 3, 2009 at 7:55 pm
Asus has promised us that its 8.9-inch convertible netbook, the Eee PC T91 should begin shipping this week in the UK. However, whilst you're waiting, we thought you may want to feast your eyes on what you'll find in the box. JKKMobile has posted a video unboxing and shows just how small (and glossy) the device really is. He also contorts it into all kinds of positions to show you how strong that hinge really is.
The Asus Eee PC T91 has a 1024 x 600 resolution 8.9-inch display powered by a 1.33GHz Z520 Atom processor. Whilst this version comes with a resistive display, a future SKU is believed to have a multi-touch display and will most likely coincide with the launch of Windows 7. In the meantime, check out JKKMobile's first impressions and unboxing after the jump. Read more
July 31, 2009 at 11:43 am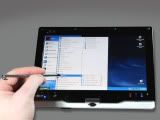 Update: Good news. We have just received direct word from Asus that the Eee PC T91's have now arrived in distribution and will hit the UK etailers mentioned below next week. Thankfully no wait until the end of August then!
The Asus Eee PC T91 convertible netbook has suffered a number of delays in the UK. It was originally scheduled to be released in late May/early June, it then got put back to "early July" and then "late July". We now have word from Asus, that the Eee PC T91 will "be available by end of August".
At the recent Asus press conference, we were assured by company reps that it would definitely hit that "late July" deadline, but it looks like its hit a snag somewhere, prompting another delay. At the time, the delays were explained by trying to get the software just right.
Whilst this is disappointing news, you may be happy to know that the pre-order price of the 8.9-inch Eee PC has dropped to £409.00 from Amazon
. It was priced at £449.00 just earlier this month. Laptops Direct also has the T91 on pre-order, for £429.97. Ebuyer is also set to get in on the pre-order action soon.
July 20, 2009 at 11:35 am
Asus recently launched the 8.9-inch Eee PC T91 convertible netbook in the US to mostly positive reviews. It is the company's first touchscreen model and the first with a form factor that enables the netbook to be used as a tablet device too. It appears that the success of this particular model will impact the shape of future touchscreen models down the line according to a report from Digitimes.
Industry sources suggest that if the Eee PC T91 does not meet its sales expectations, then Asustek "may consider postponing the launch date of upcoming touchscreen netbooks, scale down their shipments, or even cancel them." The only upcoming touch-based model we know of is the 10-inch Eee PC T101. The release date of the T101 has been pushed back to September, at the earliest, according to the report. This is two months later than originally anticipated.
We have heard the above before. Asus UK recently told us that the appearance of a multi-touch T91 and T101 would depend on the success of the T91. However, I'm inclined to believe that even if the model wasn't a great success, Asus would still try and release another model based on Windows 7 and a multi-touch panel. After all, that would be an almost entirely different proposition to the model on the market today.
Our friends across the pond are already lucky enough to be enjoying the Asus Eee PC T91 convertible netbook that released earlier this week. However, here in the UK we are still waiting for that vague "late July" timeframe before the T91 hits retailers.
Anyway, it may lessen the pain somewhat to know that the Eee PC T91 has now hit pre-order at Amazon.co.uk
. The price is £449.00 as expected although it is listed as "Temporarily out of stock". However, you can add it to your basket and hopefully it will ship within the next couple of weeks. We'll bring you more once it hits UK retail for sure.
July 15, 2009 at 11:25 pm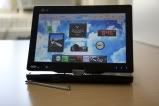 The Asus Eee PC T91 convertible netbook officially went on sale in the US today. To mark the occasion, quite a few US publications posted their reviews today. In fact, we counted nine reviews altogether, so for those mulling the decision to lay down $499.99 on this 8.9-inch net tablet, there's plenty of material to start your research.
The Eee PC T91 is one of the most anticipated netbooks to date. It is the first Asus touchscreen netbook and comes with a swivel mechanism so that it can be used as a tablet device. Asus has developed its own TouchGate user interface. Indeed it was the touch experience that caused quite a difference of opinions in the reviews. Read more
July 15, 2009 at 10:23 am
Right on cue, the Asus Eee PC T91 has now started to ship in the United States. Amazon.com
has the Eee PC T91 listed for $499.99 and is in stock right now. ASUS North America said last week that stock is expected to be limited quantities, so if you are interested you'd better order quickly!
This is the standard version, so you won't find 3G, TV Tuner or GPS in this model. Another model is due towards the autumn, which is expected to have a multi-touch screen and Windows 7.
The specifications listed seem exactly the same as the UK SKU (expected later this month). The convertible netbook comes with an 8.9-inch (1024 x 600) display powered by a 1.6GHz Z520 Atom processor and Poulsbo chipset. It also comes with 1GB RAM and a 16GB SSD (+20GB Eee storage). Asus are also bundling an extra 16GB SD memory card in the package too.
Via NetbookReviews.com.
Thanks Chris!
This morning everyone got a bit excited when it appeared that the Asus convertible netbook, the Eee PC T91, was in stock at an US online retailer. It seems that this listing was an error, as the status has since been moved from "In Stock" to "Pre-order".
However, good news for Eee PC T91 fans, Asus US has officially confirmed that the 8.9-inch netbook will launch on Wednesday July 15th in the United States. However, stock will be in limited quantities so you'd better pre-order quickly if you want to be the first to get hands-on.
Much of the focus in the convertible netbook space has been on the 8.9-inch Asus Eee PC T91, however let's not forget that the 10-inch T101 is also on the Asus product roadmap. Whilst we've not heard too much about the T101, it appears that it is still planned to be released in the UK according to AsusTablet.
They have posted what are believed to be "final" specifications of the Eee PC T101H and claim that it will be released in late August or early September. There are a few things that I'm slightly confused about though. The specs list the OS as Windows 7, but that isn't being launched until October 22nd. Also, it talks of a "resistive multi-touch" panel, despite the fact that it should be a capacitive panel if it does feature multi-touch. Read more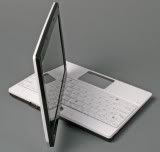 Update: Thought this was too good to be true. BuyDig has now changed the status from "In Stock" to "No stock Yet-Accepting Pre-Orders". Looks like we will be waiting until the end of the month before stock appears.
The Asus Eee PC T91 convertible tablet appears to have gone on sale at an US online retailer, at least two-to-three weeks earlier than expected. The T91 was not due to hit retail until "late July" in both the US and UK. Whilst we are still waiting here in the UK, US-based BuyDig now has the T91 listed as in stock and ready for dispatch for $499.
The Eee PC T91 netbook has a 8.9-inch (1024 x 600) display and a swivel mechanism that converts it into a tablet device. The particular model number listed is T91SA-VU1X-BK. The Eee PC T91 is powered by a 1.33GHz Z520 Atom CPU and comes with a 1GB RAM and a 16GB SSD. Read more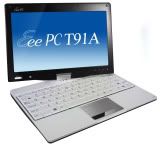 Asus has a lot riding on its first convertible netbook, the 8.9-inch Eee PC T91. It is their first netbook to have a swivel screen that can also be used as a tablet device. We know that several different versions of the T91 are planned, including the 3G-enabled T91GO. We also know that a Windows 7 multitouch version is planned from our conversations with Asus. However, what we didn't know were the model numbers and specification differences.
According to AsusTablet, the standard version (T91) will be followed by the 3G T91GO, which will also have GPS and a digital TV Tuner. The multitouch Windows 7 version will use the model name T91A. The Eee PC T91GO will weigh 0.06kg heavier than the standard SKU at 1.02kg, probably to account for the weight of the TV Tuner.
As things stand, we have no idea when the T91GO will release, or even if an UK launch is planned. From our conversations with Asus, the T91A will probably not launch until the end of Q3 at the earliest. The standard Eee PC T91 is expected to launch at the end of this month for £449.
Thanks John!
June 29, 2009 at 11:04 am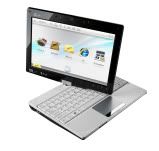 There has been much speculation as to when Asus' first convertible netbook, the 8.9-inch Eee PC T91, will start to hit retail. At the very beginning it was believed to launch in 'late May/early June', this then slipped to "early July" and now it seems that this has slipped to "late July" according to our conversations with Asus UK last week.
Whilst still no specific date is being committed too, we were assured that this "late July" timeline was now concrete and they envisaged no more slips. The reason for the delay was being attributed to nailing down the interface and making sure they were 100 percent happy with it before shipping. As this is their first touchscreen net tablet, they cannot afford the negative reaction on an unfinished product. Our recent hands-on with the device left us impressed with the build quality but the same couldn't be said of its interface, which did feel like it needed more work.
Asus also confirmed that a multi-touch SKU was on the agenda to launch with Windows 7, however much would depend on how the T91 sells during Q3 2009. It also seems that the 10-inch convertible tablet, the Eee PC T101, has slipped down the priority list although it's still on the company's roadmap.