June 14, 2010 at 11:45 am
Some more details on the 7-inch tablet from Samsung that was leaked a few weeks back has come to the fore. First of all, it looks like the tablet has seen a name change from Galaxy Tab to Galaxy Tape and we also have the first details on specs.
The Samsung Galaxy Tape will have a 7-inch Super AMOLED display powered by a 1.2GHz A8 processor. It will come with 16GB internal storage and if that's not enough there'll also be a microSD card slot. The tablet will run Android 2.2 (Froyo) that has been skinned with Samsung's Touchwiz 3.0 user interface. It will come with a 4000mAh battery. The tablet is expected to release in September.
Via Tinhte.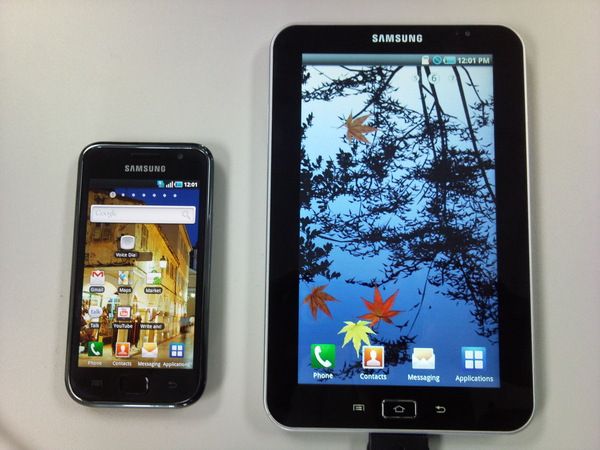 Samsung is rumoured to launch at least three Android-powered tablet devices by the end of the year. The first will have a 7-inch screen with the nickname sPad, an 8-inch model will land in October whilst a 10-inch model is expected in December.
These rumours have gained further credence following Samsung South Africa's official twitter channel leaking an image of the 'Galaxy Tab' tablet. This is a 7-inch model and has a high-resolution TFT screen. It also has a 3.5mm jack at the top. They also confirmed it will be Android powered and run its TouchWiz UI. Click through for a larger image. Read more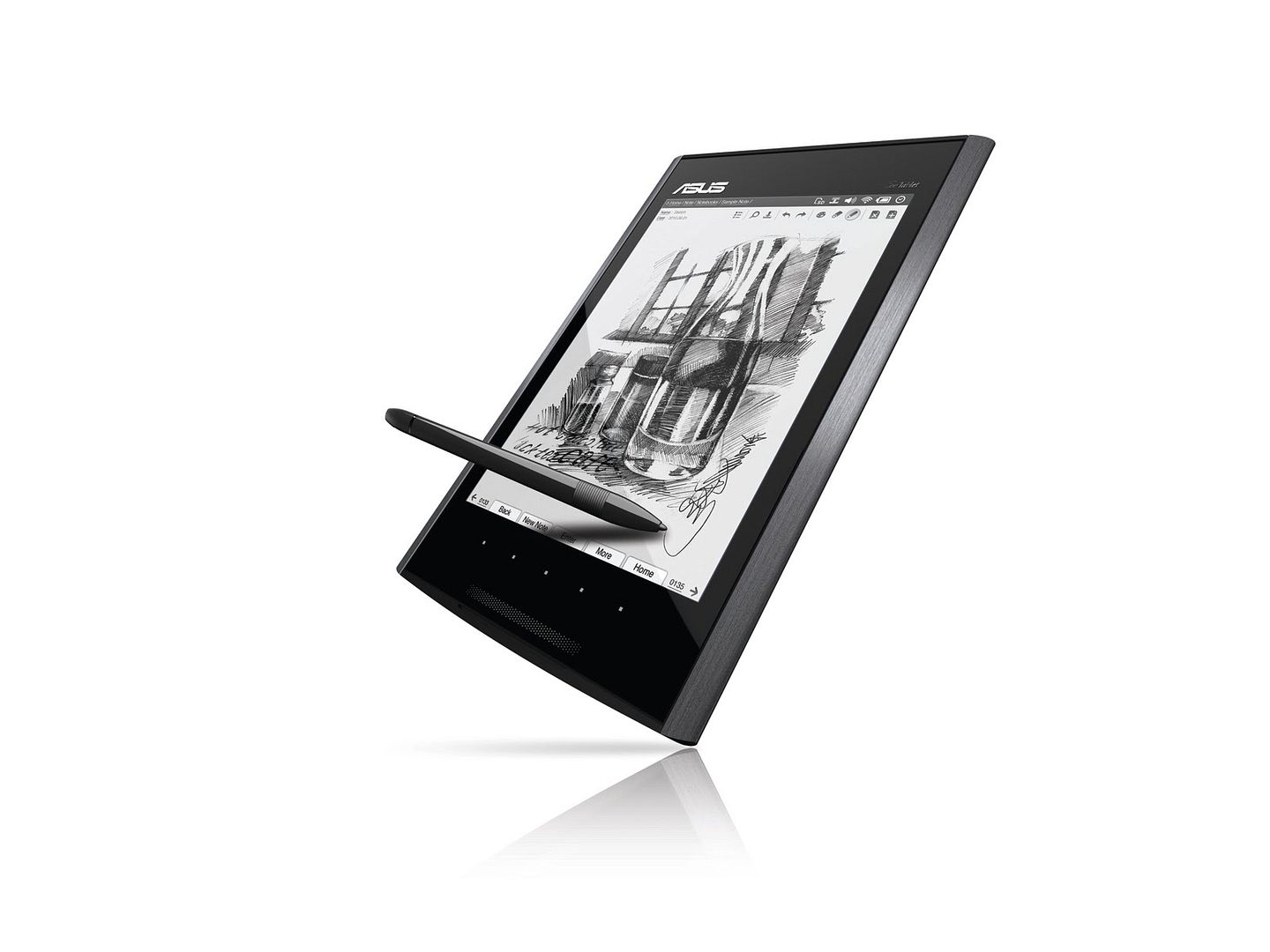 Asus has revealed a third tablet at Computex Taipei, although this one appears to be more of a digital notepad rather than multimedia device. It comes with a 2450 dpi touch resolution screen and is designed with students and business professionals in mind.
The size of the display is unknown but it will come with a 10-hour battery and a 2MP camera that the company says can be used to capture lecture slides and write notes on them instantly. There will be options to store, sort, tag and organise your notes. Page turns will take just 0.1 second, 9x faster than normal e-readers says the company. Click through for a larger image of the device. Read more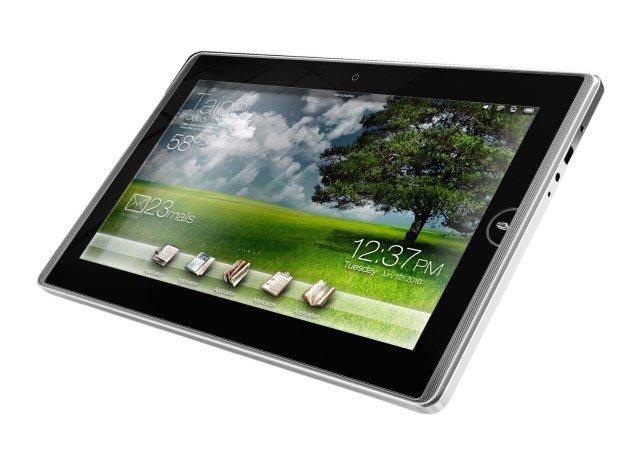 Asus has announced two new Eee Pad tablets at Computex Taipei. Both are Windows based, one coming with a 10-inch screen and another with a 12-inch screen. The smaller 10-inch Eee Pad EP101TC will be superslim at just 12.2mm in thickness and weighs 675g. It will run Windows Embedded Compact 7.
The larger 12-inch Eee Pad EP121 will be more fully featured which the company claims will also serve as an e-reader. It will be powered by an unspecified Intel Core 2 Duo processor and come with Windows 7 Home Premium. Battery life should be good for 10 hours and it will come with a special docking station for character input (a virtual keyboard will also be present). Check out some pictures after the break. Read more
MSI has unveiled two 10-inch tablets at Computex both under a new brand name for tablets called Wind Pad. The MSI Wind Pad 100 is powered by a 1.6GHz Intel Atom Z530 processor and comes with Windows 7, whilst the Wind Pad 110 is powered by the Nvidia Tegra 2 chipset and comes with Android.
The MSI Wind Pad 100 has a 10-inch (1024 x 600) capacitive touch display and comes with Windows 7 Ultimate, although MSI has created its own 'Wind Touch' UI. It will come with a HDMI socket capable of outputting 720p video, two USB ports and webcam and will land later this year for $499. Engadget managed some hands-on time and found that it felt "incredibly sluggish." Read more
No one wants to be left off the tablet merry-ground and today's company to join the action is VIA, who says that its chip will power a number of Android tablets before the year is over. More specifically, VIA Executive, Richard Brown, said that around five different Android-based tablets priced between $100 and $150 will arrive in the US during the second half of 2010.
He goes on to say that Apple has "legitimated" the tablet market with the iPad. He is not alone in these thoughts, researcher IDC says that the global tablet shipments will increase sixfold by 2014 from 7.6 million to 46 million. Lofty projections indeed. Let's just see if this doesn't become another fad.
The ExoPC Slate should be making an appearance at Computex Taipei in the next couple of weeks, however Blogue de Geek managed to get some hands-on time with a prototype. Overall impressions were positive with a quick boot-up and smooth video playback thanks to the Broadcom chip.
The 8.9-inch (1024 x 600) tablet features a 1.6GHz N270 Atom processor, 2GB RAM and Windows 7. It is expected to launch in early September with four configuration options (32GB WiFi, 32GB WiFi + 3G / GPS, 64GB WiFi and 64GB WiFi + 3G / GPS). Check out the video after the break. Read more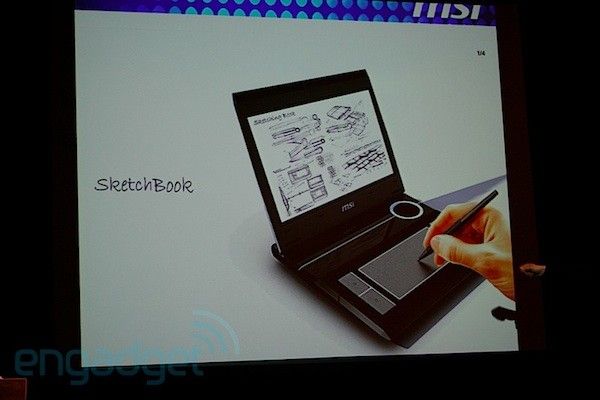 MSI has been showing off a new 'SketchBook' concept ahead of Computex Taipei at an event in Amsterdam. It can be thought of as a convertible netbook but instead of the screen swivelling it is the base that rotates. One side holds the keyboard, whilst the other has a full-sized tablet.
It is unknown whether MSI has plans to put this into production, but it certainly seems intriguing. Personally I'd be worried about damaging the tablet side when using it as a keyboard. We'll hopefully hear more at Computex.
Via Engadget.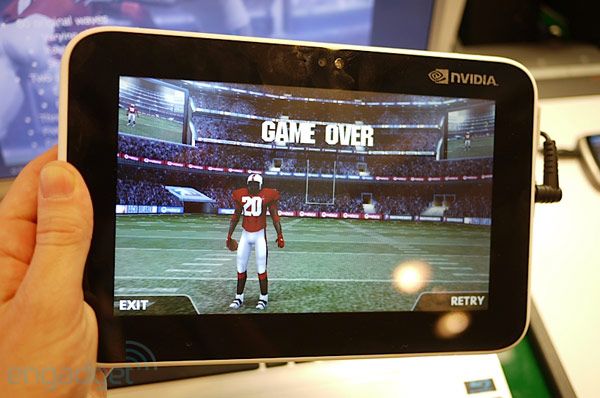 Nvidia has been showing off a Foxconn-manufactured 8.9-inch Tegra 2 tablet prototype running Android 2.1. Nvidia weren't revealing too much about the device but it is believed to have 1GB RAM, two USB ports, a front-facing camera and a 8.9-inch WSVGA screen. This model was just a reference design and a Nvidia spokesperson said that thinner and lighter designs are currently behind closed doors.
The tablet wasn't spotted booting into Android, but a 3D game was being demonstrated, most likely to show off Tegra 2's gaming prowess. A couple of sites including Engadget and NetbookNews managed to go hands-on with the device and we've attached some video hands-on after the break. Read more
Acer really wants to be first out of the door with a Chrome OS device. According to a report from VentureBeat, Acer will be launching new Chrome OS devices (most likely netbooks, smartbooks or tablets) sporting the new OS at Computex Taipei in early June.
Acer may not have the Chrome OS limelight to itself though. Samsung has also talked of developing ARM-based smartbooks powered by the Nvidia Tegra 2 chipset. Google is expected to release Chrome OS during the second half of the year. Techcrunch says that Chrome OS is coming along quickly but isn't ready as things stand, they've also got some images of what the OS is likely to look like.
Update: Acer has confirmed that it will not be showcasing Chrome OS netbooks at Computex.
MSI will showcase a tablet PC dubbed Slatebook that will be announced at Computex in early June. The tablet will be powered by Intel's latest Menlow processor and the company is currently considering Nvidia Tegra 2 options, depending on market demand.
The 10-inch tablet will come with Windows 7 and sport built-in 3G and Wi-Fi. The tablet will also feature e-reader capabilities (could this mean it has a Pixel Qi hybrid display?) MSI is expected to price the Slatebook at below $500.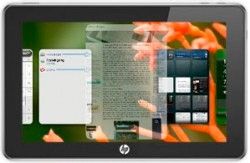 HP will launch a "a webOS tablet under the code name HP Hurricane" that may launch in the third quarter of this year according to the Examiner. This is in line with recent reports that HP will look to launch webOS tablets and netbooks, following its acquisition of Palm.
It's all rumour for now, but given reports that HP has canned its Windows 7 tablet, using webOS would be the next natural move. We don't know anymore details for now, but we'll keep our eyes peeled for further news.
Via Engadget.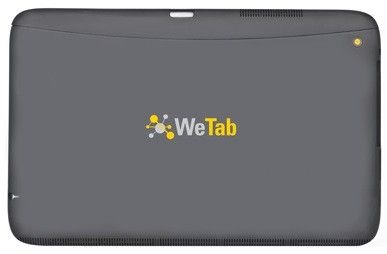 Neofonie's WePad tablet has been renamed WeTab in order to clearly differentiate itself from the competition. I'm not sure that's the real reason behind the change, maybe they feared Apple's ire in the 'Pad' part of the name. There are no other changes to the hardware itself.
The WeTab is up for pre-order at Amazon.de for €449. This will get you an 11.6-inch tablet sporting a high-resolution (1366 x 768) display, 1.66GHz N450 Atom processor, 16GB flash drive, the Android operating system and HDMI out. The 32GB model will set you back €569.
Details on a launch date for the ExoPC tablet has finally come through. The 8.9-inch (1024 x 600) slate that features a 1.6GHz N270 Atom processor, 2GB RAM, a 32GB SSD and Windows 7 will launch on September 7th in the US, Canada and France.
We also now know that the ExoPC will include the Broadcom Crystal HD media card (BCM70012), enabling 1080p video playback. There's no word on pricing for now, but hopefully that'll come soon enough.
Via Blogue de Geek.
When the smartbook category was first announced, many didn't expect that we'd still be waiting for the first device to make an appearance almost a year later. ARM's marketing VP, Ian Drew, has commented on the delays and says that they have been caused by issues with Flash optimisation as well as cold feet from manufacturers.
"We thought [smartbooks] would be launched by now, but they're not. We've seen things like Adobe slip — we'd originally scheduled for something like 2009," said Drew. "Our target is mostly internet machines — it becomes sort of a requirement that they run the internet. [The delay in optimising] Flash has stalled it". Read more