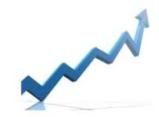 Netbook shipments are expected to reach 59 million units in 2013, a near five-fold increase compared to the 12.5 million units shipped in 2008 according to research group Semico. In 2013, the near 60 million netbooks will account for nearly 22 percent of the total mobile PC market.
The report also says that there will be a much wider array of processors powering future netbooks, Intel currently accounts for 90 percent of netbooks. It expects VIA to become more prominent as well as ARM-based chips from the likes of Qualcomm, Texas Instruments and Freescale. Read more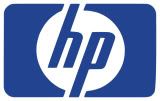 Whilst this shouldn't be too much of a surprise to many people, Hewlett-Packard is considering the use of ARM-based processors in upcoming netbooks. ARM processors from the likes of Qualcomm and Freescale are set to be used in smartbook devices from the end of this year and a number of manufacturers are considering its use in their netbook lines.
"We look at ARM quite a bit. The mini category is one that plays closely to ARM," said Todd Bradley who oversees the PC unit. ARM produces chip designs and then licenses them to other companies such as Qualcomm, Texas Instruments and Freescale. These chips are found in many mobile phones, iPods, video-game consoles and even cameras.
Companies such as Acer and Asustek are already rumoured to be working on Snapdragon products. Qualcomm hasn't said whether the products are netbooks or smaller mobile devices. I would imagine that HP are looking to compliment their existing lines with these new chips are perhaps to enter the smartbook segment themselves.
April 14, 2009 at 6:14 pm
There has been much talk of how ARM processors are set to change the netbook landscape when they start to appear in netbooks by the end of this year. ARM netbooks would have the advantage of being up to ten times more power efficient than their x86 equivalents as well as being designed for 24/7 wireless connectivity. However, the first wave of netbooks may be underpowered according to engineers who are currently working on ARM netbook prototypes.
One issue that engineers have encountered is that Adobe Flash does not yet run natively on the ARM processor. The ARM platforms support for web video will be critical to its success. ARM and Adobe did announce that it will deliver a version of Flash 10 optimised for ARM devices at some point during 2009, although nothing has materialised so far. Another problem is that a number of web video sites are moving from Flash to the H.264 codec. Whilst ARM does support the codec, significant work will be required on the wrapper to make sure H.264 web videos can be played smoothly. Read more