March 15, 2010 at 9:08 am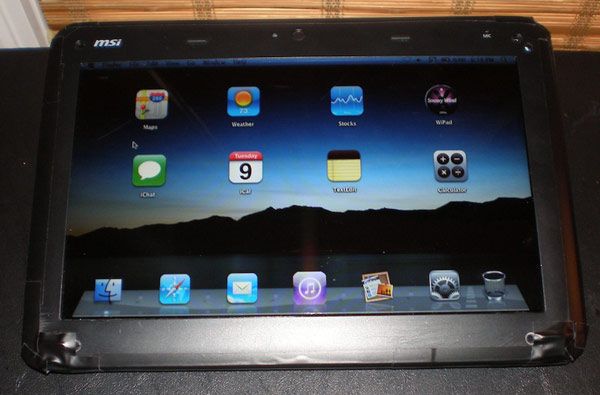 An intrepid modder has come up with an innovative mod that turns the MSI Wind U100 netbook into a tablet device complete with hackintosh OS X operating system and customised UI. The mod involves removing the keyboard and then mounting the LCD where the keyboard once was.
As the modder alexbates says, this mod enables you to "build an iPad with 10 times the storage, twice the speed, external video (VGA), webcam, USB ports, and built-in multi card reader, all for $350." Hopefully a video should be available in due course, in the meantime you can find all the details on this mod here.
Via Engadget.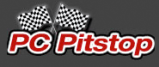 PC Pitstop run an online diagnostic and tune-up service, which has been scanned onto millions of PCs. As part of this service, they also ask owners how satisfied they are with their PCs. According to the results, it seems that netbook owners are largely satisfied with their purchases.
They have compiled a top nine list of netbooks for user satisfaction, which is topped by the MSI Wind U100. The overall rating scale is measured out of four stars. The survey also asks whether the PC freezes, reboots and how fast they are. All top 9 machines fare very well in the survey, with even the ninth position scoring 3.03 stars.
Interestingly, the MSI Wind U-100, Asus Eee PC 1000HE, and Samsung NC10 are also among Pitstop's top 10 for notebooks of all types. This suggest that many people don't see them as substitutes for laptops and are happy with their performance. Check out the top nine most loved netbooks after the jump. Read more

Voting is currently open at Engadget to determine nominations for Netbook of the Year 2008. It's worth popping along to nominate which netbook you feel deserves the accolade. At the current comment count of 67, it looks like the Acer Aspire One is leading the charge along with the Dell Mini 9 with ten votes and nine votes respectively. Those just behind on six votes each are the Samsung NC10, MSI Wind U100 and the Lenovo S10. A solid list of nominees so far.
March 3, 2009 at 12:05 pm
A refresh of the popular MSI Wind U100 has been spotted by the guys over at Notebook Italia. The main upgrade seems to be CPU/chipset based with the rest of the specs remaining the same. The 'Plus' version will include an Atom N280 processor (instead of the N270 on the original version) along with the Intel 945GSE + ICH7M chipsets. Other specs, which remain the same, include a 10″ (1024 x 600) screen, 160GB HDD, 2GB RAM, 1.3MP Webcam and 3 Cell battery. Pricing is expected to be similar to the existing U100 range and will launch in a few months.
Via Notebook Italia.