November 24, 2009 at 12:18 pm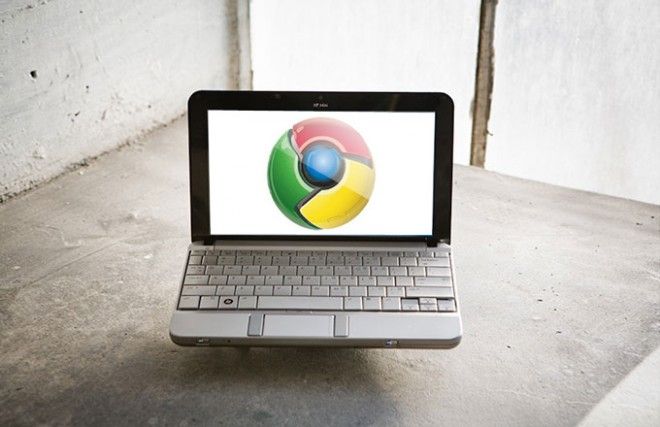 Even though Google's Chromium OS (Chrome OS) only launched last week, Phoronix wasted no time in comparing the latest development build to some of the most popular Linux operating systems. It conducted a number of tests, benchmarking Chromium OS against Moblin 2.1 and Ubuntu Netbook Remix 9.10. Desktop Linux distros Fedora 12 and openSUSE 11.2 were also included.
The benchmark tests covered everything from video playback performance to encoding to battery power consumption and CPU/memory usage tests. The test netbook used was the popular Samsung NC10 with 2GB RAM and a 32GB SSD.
Interestingly, Ubuntu Netbook Remix 9.10 came out on top, having the best battery life and lowest CPU/memory usage. The desktop distro OpenSUSE 11.2, was second, whilst Moblin 2.1 came third. Chromium OS was bottom of the pile, although considering very early source code has been released this is not entirely surprising. Check out the thorough tests at Phoronix.
Via Netbooked.
October 29, 2009 at 5:25 pm
Canonical has today announced the release of Ubuntu 9.10, nicknamed Karmic Koala. The latest version offers a faster boot-up experience, revamped audio framework, better disk encryption, improved 3G connectivity and a redesigned login experience. Ubuntu One, a suite of online services, has also been integrated as standard, enabling backup and syncing of files.
Users can activate the Ubuntu One service by launching it from the Applications menu in the GNOME panel. Firefox 3.5 is also included adding the private browsing mode and support for the HTML 5 video element.
The netbook-specific release, the Ubuntu 9.10 Netbook Remix (UNR) can be downloaded here. UNR integrates with the Empathy instant messaging program for text, voice, video, and file transfers. Average boot times are around the 26 second mark, with the Xorg starting in 15-seconds. Canonical has targeted a 10-second boot time for the next major release (Ubuntu 10.04) in 2010.
August 11, 2009 at 11:17 am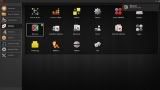 Ubuntu Netbook Remix (UNR) will get some slight changes to its user interface in time for the Ubuntu 9.10 Karmic Koala release in October. This tweaks includes the removal of the right side toolbar that now gives you more room for program shortcuts. Adding shortcuts to your Favourites area has also been simplified.
Other changes include more responsiveness, the app launcher is faster and no longer animates. The colour scheme has also changed marginally. If you can't wait until October, you can download the pre-release version here. Click through for a screengrab of the new design. Read more
June 10, 2009 at 10:54 pm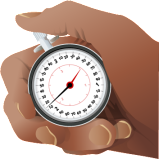 The developers behind the Ubuntu Linux distribution have some ambitious targets for its 10.04 release penned in for 2010. It aims to drastically reduce the boot times from 25 seconds, as observed in the current 9.04 version, to just 10 seconds for 10.04.
Ubuntu 9.04 and in particular Ubuntu Netbook Remix 9.04, already saw a considerable improvement in boot times. Boot time decreased from 65 seconds in version 8.10 to only 25 seconds in 9.04. This is expected to be improved further for the next release, Ubuntu 9.10 which is codenamed Karmic Koala. Ubuntu 10.04 will follow the release of version Karmic. Read more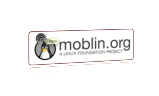 Moblin, the Intel-backed Linux operating system tailored for netbooks, has been growing in momentum over this past week at Computex Taipei. It has been pushing Moblin V2.0 along with the Linux Foundation, who took control of the project in April.
A number of operating system vendors (OSVs) have already committed to Moblin. This includes Linpus, who will offer its Moblin V2 Linpus Linux Lite in two versions, one with a Linpus UI and one with Intel's UI. Canonical will release an "Ubuntu Moblin Remix", whilst Novell demoed its SUSE edition of Moblin Version 2 on Acer and MSI hardware at Computex. Xandros also demonstrated its "Xandros Moblin 2 solution" on an Asus Eee PC in at Computex. Read more
April 28, 2009 at 10:57 pm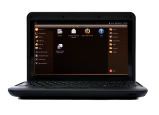 System76 may not be a household brand name, but it is one that is synonymous with Linux enthusiasts. The company provides laptops, desktops and servers pre-installed with Linux Ubuntu. System76 has now introduced the Starling netbook which comes preloaded with Ubuntu's 9.04 Netbook Remix.
You'll find typical netbook specifications powering the Starling. It features a 10.1-inch (1024 x 576) LED backlit glossy display. It is powered by a 1.6GHz N270 Atom CPU and comes with Intel 950 graphics. The netbook comes with 1GB of RAM and a 160GB hard-disk drive. Other features include Wi-Fi (b/g), a 0.3MP webcam, three USB ports and 6-cell battery.
The Starling netbook weighs a reasonable 1.2kg (2.6lbs) and has dimensions of 10.4″ x 7.1″ x 1.3″ (WxDxH). The Starling is now on sale on System76's website in the US for $359. This is $10 more expensive than the MSI Wind U123 that is currently up for pre-order in the US and also comes with a 6-cell battery.
Via WorksWithU [via Portable Monkey].
April 25, 2009 at 11:03 pm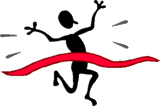 GeunSik Lim, a Samsung software developer specialising in embedded Linux system design, has compared the netbook boot times for several Linux-based operating systems to see which was fastest. He compared Google's Android platform against Linux Fedora 10 and the latest version of Ubuntu (Netbook Remix 9.04).
Whilst the video claims to show different netbooks, Lim said that the tests ran on a netbook with a 1.6GHz N270 Atom CPU, Intel graphics and a 160GB (SATA) hard-disk drive. As can be seen from the video below, Google's Android came out fastest at just 13 seconds, Ubuntu was next while Fedora came some way behind. I certainly can't wait to see how well they have adapted the Android platform for netbooks, hopefully we'll see more detailed news on this at Computex in June. Check out the video after the break. Read more
April 17, 2009 at 11:23 am
Following on from the beta release just two weeks ago, Ubuntu has announced the Release Candidate for Ubuntu Netbook Remix 9.04 (codenamed Jaunty Jackalope). If the release candidates prove stable, they sometimes end up being final production versions, although Ubuntu 9.04 still has a small number of bugs to be fixed.
From what I can tell, the new release has no major changes over the previous beta release but stabilises its existing features. "We consider this release candidate to be complete, stable and suitable for testing by any user," said Ubuntu developer Steve Langasek.
Netbooks that the new release is known to work well on include the Asus EEE PC 900/1000, Acer Aspire One, Samsung NC10 and the Dell Mini 9. Ubuntu 9.04 is scheduled to be released on 23 April and will be supported for 18 months. The RC release can be downloaded from the official site here.
Ubuntu has this morning announced the beta release of Ubuntu Netbook Remix 9.04. This is the first release to be "fully integrated into the Ubuntu family, fully up to date with the latest applications and hardware support". UNR also sports a new interface that is designed to be used on smaller netbook screens and benefits from a faster boot time.
Netbooks that the new release is known to work well on include the Asus EEE PC 900/1000, Acer Aspire One, Samsung NC10 and the Dell Mini 9. The beta release can be downloaded from the official site here.