April 23, 2010 at 4:11 pm
Viewsonic has announced a new netbook for the UK market called the VNB106D. The model doesn't stray from the typical netbook mould, offering a 10-inch (1024 x 600) display, last-gen 1.6GHz N270 Atom processor, 1GB RAM, 160GB HDD and Windows 7 Starter.
Despite standard specs, it is quite thin measuring just 18.2mm in thickness and weighs 1.26kg. Other features include Wi-Fi (b/g/n), a 0.3MP webcam, card reader, two USB ports and a 4-cell battery. Click through for the specs. Read more
April 6, 2010 at 12:28 pm
The Viewsonic ViewBook VNB108 is the company's first 10-inch Pine Trail netbook. It's a typically specced netbook with a 1.66GHz N450 Atom processor, 1GB RAM, 250GB HDD and Windows 7 Starter. NetbookNews has managed to get hold of the VNB108 and shot an unboxing video.
You'll probably be glad to hear it has a matte (1024 x 600) display, along with a matte finish on the lid. The version unboxed only comes with a 3-cell battery and unfortunately you can't upgrade components without voiding the warranty. Check out the video after the jump. Read more
February 4, 2010 at 9:04 pm
Viewsonic will shortly be releasing the 10-inch VNB108 Pine Trail netbook. The specs are nothing to get excited about (N450 Atom, 1GB RAM, 250GB HDD and W7 Starter), but hopefully it will come with a budget price to match.
It's nice to know it will come with a matte (1024 x 600) display. NetbookNews got their hands on a pre-production unit and give us a quick tour of the device. Check out the video along with full specs after the jump. Read more
October 21, 2009 at 8:17 pm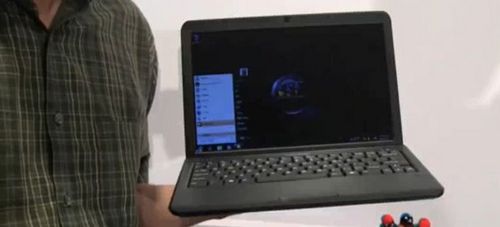 Viewsonic has launched a new series of CULV-powered ultra-thin notebooks in Taiwan today. The smallest member of the family is the Viewbook 120. As the model number suggests, it comes with a 12.1-inch display with an unusual resolution of 1280 x 600 pixels.
It is powered by a 1.3GHz Intel SU2300 processor and supports up to 2GB RAM and a 250GB HDD. Other features include a 6-cell battery offering 7-8 hours of battery life and Windows 7. The Viewbook 120 is expected to cost $599 on launch. NetbookNews has a video of the device in action after the break. Read more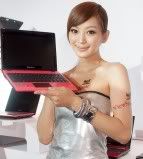 Viewsonic is traditionally known for its LCD monitors, however it looks like they are throwing their hat into the already overcrowded netbook segment. The company will be launching two new netbooks under the VNB100 and VNB101 model names.
Whilst both model names are very similar, they do look quite different from each other. Ironically the cheaper model (VNB100) has more features than the more stylish VNB101, which bears more than a resemblance to the luxurious Asus Eee PC S101. Read more
March 18, 2009 at 4:49 pm
Viewsonic, which is better known for its LCD computer monitors, is set to launch a range of netbooks and notebooks in China according to industry sources in Taiwan. The Viewsonic VieBook netbook was shown during at CES in January, it is not known whether this model will launch in China or whether a new range of models are planned. However, it has been confirmed that a whopping 22-inch notebook model is planned exclusively for the Chinese market. It's hard to imagine the notebook being that mobile!
The VieBook offers very standard specs and its form-factor doesn't tread against the grain. It has a 10.2-inch inch screen powered by a 1.6GHz Intel Atom N270 CPU and 1GB RAM. It also sports a 160GB hard drive, WiFi (802.11b/g), Bluetooth, a 1.3MP camera, a 4-in-1 card reader, and runs Windows XP.
Via Digitimes.