VIA demonstrated a number of netbook and smartbook devices at the Computex show in Taiwan. It appears that they had quite a big stand, with a wall of netbooks showcasing their processors and chipsets. Unfortunately, most of them are not destined to appear outside of Asia.
NetbookNews.de were on hand to see that VIA were displaying netbooks ranging in size from 8.9 to 11.6-inches. Most were either running VIA Nano or C7-M processors. Some were combined with the VX855 chipset that can handle 1080p video with CPU usage at around 20 percent. JKK Mobile was also at the booth and was shown some ARM-based designs from VIA, including the Firstview PC-706 smartbook. Click through for these VIA netbook and smartbook demonstrations.
Update: Another video below shows the Flybook 11.6-inch mini-notebook. This is powered by VIA's VX855 chipset, supporting 1080p HD video playback. This unit comes with an 11.6-inch (1366 x 768) display, VIA U1700 Nano CPU and Chrome9 graphics. Other features include 1GB RAM, a 4-in-1 card reader and three USB ports (no HDMI-out I'm afraid). It should be out in the next few months for around the $400 mark. Read more
April 18, 2009 at 12:17 pm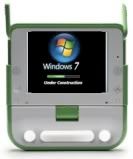 The One Laptop Per Child project has announced a v1.5 refresh of its XO-1 laptop. Whilst the unit will use the same design and batteries as v1.0, it will now use the VIA C7-M chipset as opposed to the AMD Geode processor found in the original. This chip has a clock speed ranging from 400MHz to 1GHz but the speed may be throttled back depending on the heat generation. Other improvements include 1GB RAM and 4GB of flash storage including an optional 8GB SKU.
The CPU will be used with the recently announced VX855 media processor that offers among its features the ability to decode full 1080p video. The move to the new chipset will see faster speeds using less power when idle as well as costing less than the Geode processor. This move could theoretically mean that the XO-1 may even be able to run Windows 7! Read more
March 17, 2009 at 2:07 pm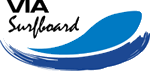 Following on from VIA's launch of its VX855 IGP chipset, it has today announced a new reference design main board for netbooks featuring full 1080p high definition video playback. The Surfboard C855 motherboard is intended for a new breed of HD netbooks and is based on a VIA C7-M processor running at 1.6GHz, the new VIA VX855 IGP chipset and advanced VIA multimedia and connectivity silicon. When the VX855 is partnered with the new board it is claimed that it can support hardware acceleration of most video standards including H.264, MPEG-2, MPEG-4 and VC-1.
"A key advantage of the VIA Surfboard C855 is the head start it affords mini-notebook system developers or those seeking to enter the market," said Richard Brown, Vice President of Marketing, VIA Technologies, Inc. "Not only is VIA in the unique position of being able to offer customers a complete, ready-to-build solution, but the new board's HD capabilities mean VIA-based mini-notebooks will provide a superior multi-media entertainment experience."
This ultramobile technology will support internal display resolutions of 1366 x 768 and or 1920 x 1440 for external monitors. We have reported how 10-inch panels with 1366 x 768 resolution are coming soon, what better way to get the most from the screen then to pair it with some capable hardware. VIA's all-in-one approach is certainly more streamlined than the Intel Atom/GN40 pairing, which doesn't support 1080p, and the cross-company NVIDIA Ion/Intel Atom combination. Video demo after the jump. Read more
March 12, 2009 at 6:51 pm

Among the biggest wishes netbook users have for improvements are more performance and the ability to play HD video. Whilst the Intel Atom N280 can support 720p hardware decoding, 1080p still remains a stretch. Nvidia's Ion is able to decode 1080p but so far no OEMs have embraced the platform.
VIA is looking to fill the gap by today announcing a new Media System Processor (MSP) called the VX855 that offers among its features the ability to decode full 1080p video. The processor supports multiple video standards including H.264, MPEG-2/4, DivX and WMV9 and can play the formats in high bit rates in 1080p resolution.
The processor will be aimed at the netbook and is ideal from a power consumption point of view, with a thermal design power envelope of just 2.3W. It will also support all major operating systems (including Windows 7). VIA's VX855 is built to bring the performance required by today's netbooks and nettop computer systems in an energy-efficient package. The processor should feature on some of the upcoming low-power computer systems.