April 29, 2010 at 4:14 pm
MSI is set to announce new Android and Windows 7 tablets at June's Computex show in Taiwan. These tablets are expected to come in 8.9-inch and 10-inch varieties and will ship during the third quarter. Pricing is expected to be "extremely aggressive" according to Engadget.
The dual-screen tablet, first seen at CES, has been delayed though due to issues with battery life. "The two screens are a major drain on the battery, and even with a higher density battery and the Menlow CPU we are only getting three hours," said MSI's Andy Tung. This device is now expected to land in the fourth quarter.
February 17, 2010 at 12:47 pm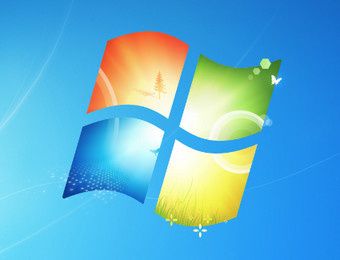 There are so many operating system choices when you've bought your new netbook. You have the usual desktop stalwarts such as Windows, OS X and Ubuntu, but there is a growing number of Linux alternatives catered to the netbook experience such as Jolicloud, Moblin and the upcoming Chrome OS.
Lifehacker has been conducting a poll over the last week, asking its readers what is the best netbook operating system. First of all they asked their readers to flag their favourite, they then rounded up the five most popular OSes and conducted a poll to find a winner. Read more
November 13, 2009 at 10:16 am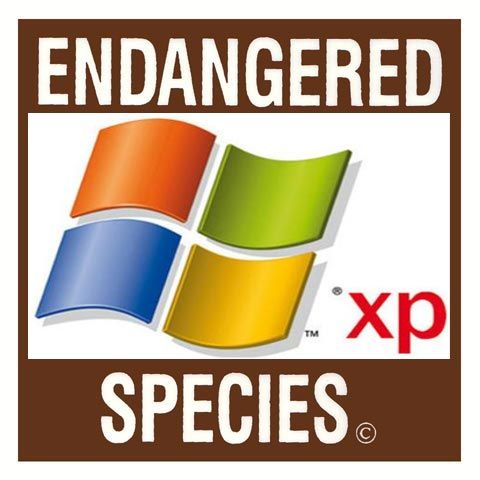 Microsoft has publicly committed to offer Windows XP for a year after the Windows 7 launch. However, the reality for Windows XP netbooks could be quite different. You may even start to see them disappear from shelves shortly after the New Year according to The Register.
Don Paterson, director of netbook PCs in Microsoft's Windows client group, said that: "We will continue to make Windows XP available for those devices [netbooks], but it doesn't make sense to put marketing effort behind those devices. As much as we make Windows XP available for a year, we won't see it last in the market that long. We will get through the holidays. My gut [feeling] is we will walk away from the holidays and see that it's not worth keeping it in market." Read more
November 12, 2009 at 3:30 pm
The news is hardly a surprise, but Laptop Mag did a number of battery tests confirming that battery times using Windows 7 are not as good as when using XP. For their testing they looked at three netbooks (Toshiba NB205, Asus Eee PC 1008HA and the ION-powered HP Mini 311) and measured battery life whilst continuously web surfing over wireless.
On all three machines, the battery lasted longer on XP than it did for Windows 7. The Toshiba lasted an extra 33 minutes, the Asus lasted an extra 57 minutes and the HP lasted an extra 51 minutes. Getting nearly an hour extra, as is the case with the Eee PC 1008HA is certainly nothing to scoff at. Read more
November 11, 2009 at 12:45 pm
A survey conducted by Retrevo has found that over 60 percent of 1,100 consumers surveyed did not know that Windows 7 Starter lacks some key features. This includes the inability to personalize the desktop, support for multiple monitors and DVD playback, all standard fare on Windows XP.
Once people were informed of these missing features, 56 percent said that they would not be satisfied with Windows 7 Starter. With 23 out of 28 netbooks currently running Windows 7 Starter, it looks like quite a few will be opting to upgrade to Home Premium.
However, this may cause negative sentiment towards Microsoft. "I think most users will feel angry with having to pay the $80 for an upgrade to get those features," said Andrew Eisner, director of content for Retrevo. To get round this issue you could always buy a Linux netbook and there's still a sizeable number of XP netbooks around too (for now).
Via ComputerWorld.
November 5, 2009 at 4:03 pm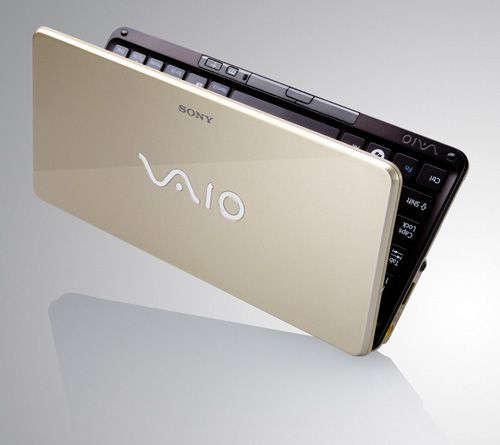 Sony is now selling its ultra-portable Vaio P with Windows 7 Home Premium or Professional in the United States. An option now also exists for a higher-specced configuration, which includes a 2GHz Atom and 256GB SDD, costing a whopping $1,900.
Other configurations include the base model (1.33GHz Atom, 2GB RAM, 80GB HDD) for $850, whilst another model with a 1.6GHz Atom and 64GB SSD will cost $1,000. These models will appear by the end of this month.
Checking the UK site, it appears that they may be offering something similar soon. The SonyStyle product page for the Vaio P only lists one model, but goes on to say that "this product is no longer available".
Via Electronista.
October 22, 2009 at 8:50 pm
For the many of you with netbooks running Windows XP, some may be feeling envious given all the attention on Microsoft's new Windows 7. However, Microsoft feels your pain and will shortly be launching an upgrade tool that effectively allows you to create a bootable USB drive.
The process involves moving a downloaded copy of Windows 7 onto a USB stick. You will need to be comfortable going into your BIOS and change your boot priority to make sure the USB drive boots before the netbook's hard drive. If you do attempt this, make sure you have a USB stick with at least 4GB of storage capacity. The Microsoft Windows 7 for Netbooks page is here.
Via Cnet.
October 22, 2009 at 9:59 am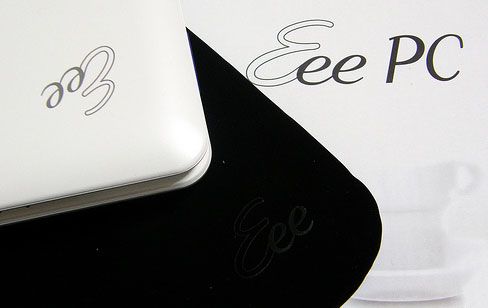 Asus has outlined all of its Eee PC netbooks that will come with Windows 7. In terms of 10-inch models, there will be Windows 7 versions of the 1005HA, 1005HR (that was announced yesterday) and 1008HA Seashell. It also confirmed that the Eee PC Touch T91MT, with multi-touch display is on its way.
In terms of larger netbook models, Asus has listed the 11.6-inch 1101HA and 12.1-inch 1201HA along with the 1201N. The latter is rumoured to come with Nvidia ION graphics and a dual-core Atom processor. This is the first time Asus has formally acknowledged this model. Read more
October 20, 2009 at 6:06 pm
The advent of Windows 7 is leading to a shift of netbooks running XP to Windows 7 Starter Edition. We'd advise anyone looking to buy a netbook right now to sit tight and see how pricing settles. Whilst Windows 7 netbooks are (initially) likely to be more expensive, prices will come down. Even if you're not bothered about Win 7, normal XP netbooks will drop in price as XP is perceived to be old-hat.
Yesterday, we brought you a list of netbooks available to pre-order in the US and today we noticed a large number of Windows 7 netbooks available to pre-order from Amazon UK. Most of these netbooks are shipping with Windows 7 Starter Edition and will launch on October 22nd. Check out the list after the jump. Read more
October 20, 2009 at 4:36 pm

Gigabyte is the latest company to announce its Windows 7 refreshes for its current range of netbooks. Both the 10.1-inch T1028X TouchNote convertible netbook and M1022X Booktop will be launched with Windows 7 Starter Edition.
The T1028X TouchNote has a 10.1-inch (1366 x 768) touchscreen display and is powered by a 1.66GHz N280 Atom CPU, 1GB RAM, 160GB HDD, 1.3MP webcam and 6-cell (7650mAh) battery. The specifications remain unchanged apart from the OS.
The M1022X Booktop does have revised hardware. It also now has a HD display (10.1-inch display with resolution of 1366 x 768 pixels). It also comes with a high capacity 6-cell (7800mAH) battery that should last for 8 hours.
The Windows 7 T1028X will ship for 72,800 Yen (£488, $800, €537) and the M1022X will cost 66,800 Yen (£447, $735, €492). Both models should hit other regions soon enough.
Via Netbooked.
October 20, 2009 at 3:55 pm
The Acer Aspire Timeline 1820P was leaked a few weeks back but there has been no official confirmation of its existence. However, it looks like it is on its way as Notebook Italia managed to get some hands-on time with the Aspire 1820PT.
The concept is much the same, the 1820PT is a convertible tablet device with 11.6-inch (1366 x 768) multi-touch display and Windows 7 Home Premium. The specs do seemed to be beefed up, compared to the 1820P.
The Aspire 1820PT ultra-thin is powered by a 1.2GHZ dualSU7300 Core 2 Duo processor, 4GB of DDR3 RAM (max 8GB), either 250GB or 320GB HDD. Other features include Wi-Fi (b/g), Bluetooth 2.1, HDMI, three USB ports & card reader.
The device includes a stylus to navigate the screen and the touchpad also supports multi-touch gestures (as well as the display). Acer quotes battery time to last for 8 hours. The 1820PT is not the lightest device on the market weighing in at 1.72kg. There's no word on pricing right now, although I would expect the 1820PT to launch within the next few weeks.
October 20, 2009 at 12:14 pm
Acer has officially announced the Windows 7 refresh of the Acer Aspire AS1410. From what we can tell the AS1410 now uses a weaker processor but comes with Windows 7 Home Premium and a wallet-friendly $399
price tag (reduced by $50).
The 11.6-inch (1366 x 768) ultra-thin is powered by a 1.2GHz Intel SU2300 processor. It comes with 2GB RAM (max 4GB) and a 160GB HDD. Other features include a 6-cell (4400mAh) battery that should be good for six hours, HDMI-out, Wi-Fi (b/g/n) and three USB ports.
The AS1410 also includes a full-sized keyboard and multi-gesture touchpad. The only major omission seems to be Bluetooth support. The Aspire AS1410 is set for launch this "holiday season" in three colours (Diamond Black, Sapphire Blue and Ruby Red). Check out a full list of specs after the jump. Read more
October 20, 2009 at 11:47 am
The iiView A2 netbook already launched earlier this year, however the company has now officially announced its availability in the United States where it will cost a very reasonable $399. Keeping it fresh, it will also launch with Windows 7 Home Premium.
Remember, this price is for a netbook with a 12.1-inch (1280 x 800) display, 1.6GHz N270 Atom processor, 2GB RAM and a 320GB HDD. Other features include Wi-Fi (Draft-N), Webcam and 6-cell battery good for three hours.
Okay, whilst the specs may not fly off the page, the company seems to have got the pricing proposition right, especially given the lack of brand recognition in what is an over-crowded market. It is set to launch on October 22nd.
October 19, 2009 at 8:56 pm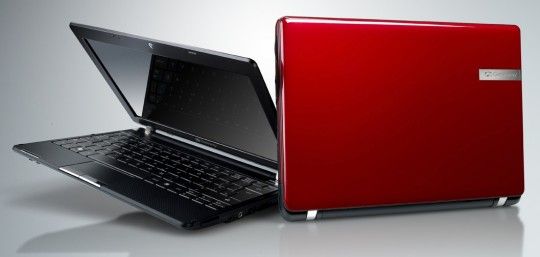 Gateway has announced a new ultra-thin device called the EC14. This is an 11.6-inch Intel CULV-powered mini-notebook debuting with Windows 7 Home Premium. It comes with up to 500GB HDD storage or 8GB RAM.
It is powered by a 1.3GHz dual-core SU4100 processor, Intel GS45 chipset and GMA 4500MHD graphics. Other features include HDMI, card reader, three USB ports and a 6-cell 5600mAh battery that should be good for 8 hours. The Gateway EC14 is available in Cherry Red or NightSky Black and will launch on October 22nd for $549.99.
Via Slashgear.
October 19, 2009 at 1:03 pm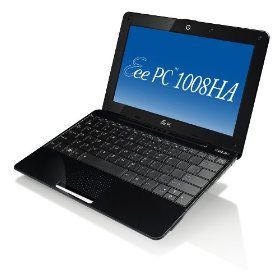 Following on from our previous post, where we highlighted the Intel CULV-powered ultra-thins that are now available to pre-order with Windows 7, we bring you a similarly long list of Windows 7 netbooks.
HP now has Windows 7 options on its site. The premium for Windows 7 is $50 for the Mini 311 (Home Premium) and $30 for the Mini 110 (Starter Edition). Dell also has Windows 7 options up on its site, it is charging $30 for the Starter Edition on its Mini 10/10v netbooks.
Amazon.com
has been busy listing a number of new netbook SKUS with Windows 7. Most of these new models are running on Windows 7 Starter Edition and run 250GB hard drives, rather than the 160GB standard up until now. Memory modules are still stuck at 1GB though. Check out the list of Windows 7 netbooks available to pre-order below. Read more