Always Innovating has announced an intriguing new portable device called the Touch Book that works as both a netbook and tablet in one. How you might ask? Well it's down to a detachable keyboard enabling the touchscreen to slide out of the keyboard dock.
The manufacturers really look like they are living up to their name given that other innovative features include internal USB plugs to cut down on dongle mess, and the whole screen is magnetic for mounting on a fridge!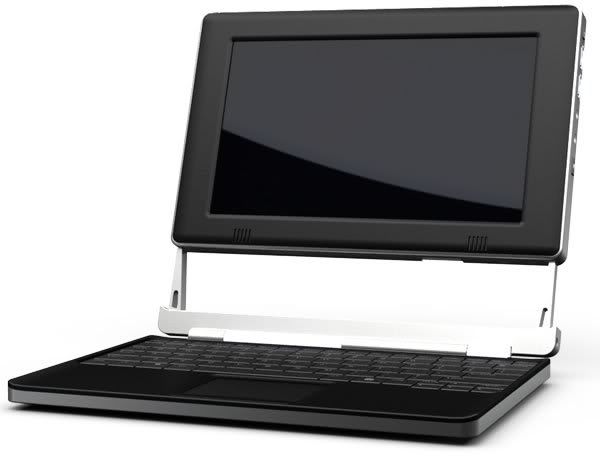 The netbook attributes include a low price point ($299), a weight of less than two pounds and an impressive battery life of 10-15 hours. The battey life is down to the Touch Book being one of the first netbooks featuring an ARM processor from Texas Instruments. The Netbook runs on a Linux OS. We'll see how well it lives up to its claims in late Spring, when the Touch Book is expected to ship.
Specifications:
9.4″ x 7″ x 1.4″ for 2 lbs (with keyboard)
ARM Texas Instruments OMAP3 chip
1024×600 8.9" screen
Storage: 8GB micro SD card
Wifi 802.11b/g/n and Bluetooth
3-dimensional accelerometer
Speakers, micro and headphone
6 USB 2.0 (3 internal, 2 external, 1 mini)
10h to 15 hours of battery life