March 25, 2009 at 6:39 pm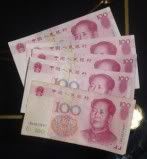 Whilst netbooks are supposed to represent cheap and cheerful computing, for some they are just not cheap enough. Netbooks from some of the leading brands, such as Asustek and Lenovo, have seen sales fall short of expectations in China.
This has led to some Taiwanese netbook vendors questioning the potential of the netbook market in China. The main problem seems to be one of price. These vendors feel that the current average selling price of 2,000 Yuan (£192) is too expensive, especially in the rural parts of China. Most consumers find that public Internet cafes are more economical than owning a netbook outright according to sources. Could this also have something to do with the fact that access to the Internet may be patchy in rural parts of the country I wonder?
Via Digitimes.