April 15, 2009 at 4:26 pm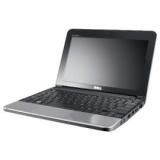 According to a leaked roadmap that appeared earlier this month, Dell is planning to launch the Inspiron Mini 11 during Q2/Q3 this year. Little is known in terms of specifications, however it is believed to have an 11.6-inch display with the option of a high-resolution screen.
There are now reports suggesting that Taiwanese ODM, Compal Communications, has landed an order from Dell to manufacture an ultra-thin notebook using Intel's CULV platform. The report suggests that this notebook will start to ship in August.
We already know that Dell is planning to release models based on the CULV platform with screen sizes from 11-inches to 13-inches. Putting two and two together, this model could very well be the rumoured Dell Mini 11. Compal is also in the frame to manufacture ultra-thin notebooks from both Toshiba and Lenovo according to the report.