April 21, 2009 at 3:26 pm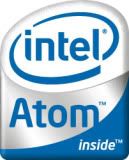 If I were to say that there is a lack of hardware variety powering most netbooks today, it would be an understatement. I've written the following line 'N270CPU, 945GSE chipset, 1GB RAM, 160GB hard-drive etc' so many times now that it is ingrained into my cerebral cortex. Two particular pieces of netbook tech I've been following closely are Nvidia's Ion platform and Intel's GN40 chipset, which are both meant to be much more powerful than the aging 945GSE chipset.
The first netbook that is due to appear with the Intel GN40 is the Asus Eee PC 1004DN, Asus' first with embedded optical drive. Gigabyte also plans on releasing the TouchNote T1028P which will also support the chipset. HKPEC has managed to get hold of a 1004DN and put it through a number of benchmarks to see what the N280 CPU plus GN40 chipset combo was capable of. Unfortunately, it seems that the GN40 is not that much of an improvement over the 945GSE chipset.
Intel says that the GN40 chipset can handle 720p HD video and will support "typical broadband internet content" in 1080p HD. However, it appears that there is a lack of support for VC-1 and MPEG4 H.264 decoding assist in Windows XP which I find strange. Apparently the particular driver used works fine under Windows Vista and Windows 7 but not XP. Given that Intel has promised everyone HD video support with this new chipset, it could be a major headache for them, especially as most netbooks come shipped with Windows XP.
Overall PCMark05 results for the 1004DN was 1612 points against 1579 points for the Asus 1000HE which has a N280/945GSE combo. Hardly anything to write home about in my opinion. On the graphics side, there was a big increase with the 1004DN scoring 570 points in 3DMark06 against 99 for the 1000HE.
Obviously these are the first benchmarks we have seen, so I don't want to write-off Intel's efforts until we see a wider range of results. I imagine Intel will be working hard behind the scenes to resolve the HD video + Windows XP issue. However, nothing I've seen has blown me away and makes me look forward to the Nvidia Ion platform that bit more.
Via Fudzilla.